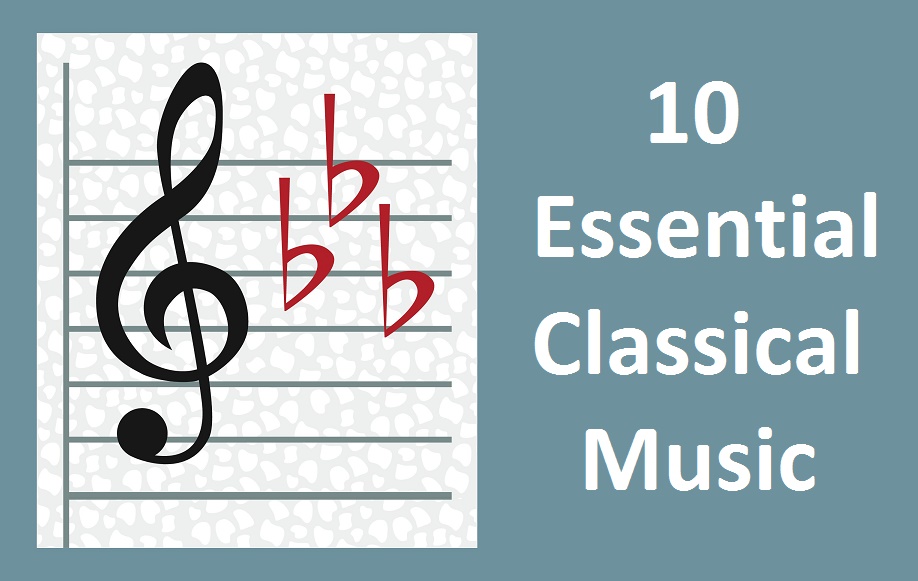 It can never be denied that the connection with classical music helps one explore the soul. The music preferences of each of us are different, but we all know or aim to connect to the roots of many of the songs that we hear today.
It is called classic for a reason, it is sophisticated, speaks for itself, and creates an ambiance that feels like time travel. One may have heard the mention of these ageless earful pieces of comfort, but it makes an impact when they are heard or a better word 'listen' too in a comfortable atmosphere. Of course, the world of classical music is vast but this post is an effort to list down essential classical music that is never forgotten.
1. Jacqueline du Pré's Elgar Cello Concerto
This masterpiece by Jacqueline du Pré's speaks volume of what talent at a young age can do. She was just twenty when she performed and has been ever since imbedded in the memory. Jacqueline had a short career due to her health. She bid goodbye to the world due to multiple sclerosis. In real life, too, she was extraordinary just like this piece of music where she fought for years before her life. This piece of music is a masterpiece that was recognized way after its actual release.
2. Wolfgang Amadeus Mozart, Eine Kleine Nachtmusik
This composition by Wolfgang Amadeus Mozart was made in the year 1787. This is a German name which means 'a little serenade'. The composition is often rendered as light music. This has four movements and is made for two violins, a cello, and a viola, but is seen performed by string orchestras. The first-ever performance of this was not recorded. It was not until 1827 that the piece was published, which was after Mozart's death this along with many of his compositions was sold by his widow. This is often seen being performed or used and is defiantly one of Mozart's most popular compilations.
3. Georges Bizet, Carmen
This one by the French composer Bizet rose to its glory years after it was first performed. The Carmen was ahead of its time and faced scandalous reactions from its audience in the first Opera Performance in Paris. It has four acts and the unconventional performance was not received well. Bizet died after the 33rd performance. A decade after this incident, this essential classic music received acclaim all over the world. This music is preferred for its brilliance of harmony and melody along with the ability to create an atmosphere that depicts the emotions of the character in the true light.
4. Bach – Goldberg Variations: Aria
Glenn Gould who was a Canadian pianist created this piece of music. It was surprisingly his first debut performance. This performance put him on the international map. The classic composition sold 40,000 copies in the year of release. The love for this composition has only increased and till the death of Glenn, more than 100,000 copies of the same were sold. It is a marvel as it required huge technical assistance and involved complicated hand movements in various places on the Piano. Goldberg Variations made Glenn an overnight star and it has been his best compilation.
5. Pablo Casals' Bach Suites
This classical has a great history behind its existence. This essential classic music was not created in a day. It is a result of hard work, Pablo practiced for close to twenty years before he decided to present it to the world. This piece of music was originally composed in the year 1720, but unfortunately, there is no evidence of the same, only the story remains. The Bach Cello Suites is his most remembered and loved composition of all. It has unprecedented music that bagged Pablo honor from President John F Kennedy. This cellist brought the notes to the maps which were nearly unheard up until the 1890s.
6. Antonio Vivaldi, the Four Seasons
Vivaldi is an Italian composer who composed this magical piece of music, 'The Four Seasons'. This music comprises of four violin concerti which express all of the seasons. It was composed in the year 1721 but was heard only in the year 1725 when it was published. It was shown in Amsterdam. It is the best work of Vivaldi. He changed the way music was shown as he added poems to his publication which later become a form in which music was shown.
7. Ludwig van Beethoven, Symphony No. 6 (Pastoral)
This is one of Beethoven's many great works. Beethoven was a nature lover himself and would spend hours taking walks around the country. He composed the Symphony in the year 1808. It was first presented to the audience at the Four-four concert. He said that this Symphony is an expression of feelings. The Symphony has five moves, which was different from the regular four moves from Classical Music. Since it is an expression of feeling it starts with a cheerful feeling which had high movements in the notes too. The expressions changes as the movements progress only to end at the same happy, cheerful note with which it started.
8. Igor Stravinsky, the Rite of spring
Igor Stravinsky is a Russian composer, who wrote "The Rite of Spring". It was a ballet and orchestral work from him which was first performed in 1913. It is known that music along with the performance creates an uproar in the audience. The music was equally appreciated for this performance which went on to be called the best work of the 20th century. He was also one of the young achievers who knew his music well.
9. Dmitri Shostakovich, String Quartet No. 8 in C Minor
Dmitri Shostakovich wrote this amazing piece of music in a span of three days. Written in the year 1960, this piece of music has a history of two dramatic events of the composers' life. It is related to the depiction of the victims of fascism. It was composed of him in the dark hours where it is even contemplated that he was planning suicide around the same time. His daughter states that he had dedicated this to himself. This twenty-minute beautifully composed music was premiered in 1960.
10. Pyotr Ilyich Tchaikovsky, Piano Concerto No. 1
This best piano Concertos composition is by far the greatest work of Pyotr. It was originally composed in the year 1874 and 1875, but after heavy criticism, it was recomposed with changes. It follows the three movements in their traditional forms. The composition that is most commonly heard now is the third revision made by Pyotr. The significant difference in the first and the last piece is how it opens. The first change was made as Pyotr had some disagreement with his pianist who he wished would play the music piece.