Eric Anders' style on this album is reflective but with lyrics that contain a sharp, critical edge. Big World Abide is a collection of the best tracks by Anders from his four full-length albums released to date.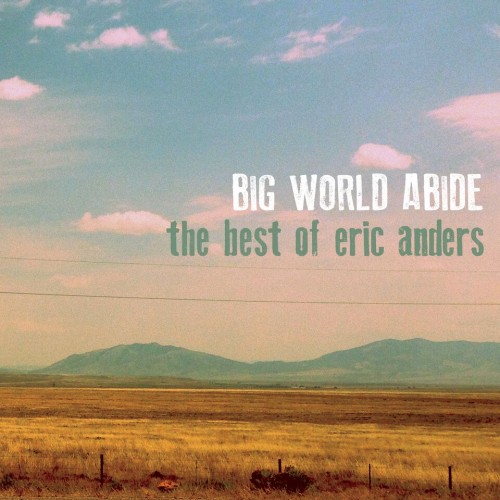 Not At One was Anders' first release in 2003 and he brought out More Regrets two years later. That was followed swiftly by Tethered to the Ground (2006) and Remains In Me somewhat later in 2011. It shows Anders' quality as a musician that the songs brought together from over this eight year period generally fit well and the listener would be hard pushed to identify any track that is out of place.
Some do stand out though. "Tethered to the Ground" is a well-crafted acoustic track combined with Anders' thoughtful lyrics. "Remembering On My Own" is one of the album's more personal songs, as he reflects on a past relationship but doesn't seem to have quite given up hope that things can get better again.
Listeners who pay close attention to Anders' lyrics will experience a wide variety of subjects being dealt with. He strongly criticises the treatment of the Native American population on a number of tracks, including "Remains In Me" and "Genocide and Justice." After a mournful slide on the guitar opens "Remains In Me" with a twang, Anders sings about the fate of the indigenous population. "What remains in me, Of manifest destiny, Why give medals of honor, For Wounded Knee," Anders asks pointedly in the chorus.
"Blister in the Sun" is a cover of the Violent Femmes' 1980s hit. It is quite a contrast in tempo and tone from the original, and it was given the thumbs up by Violent Femmes' Gordon Gano.
If you're looking to discover a singer-songwriter with something to say, Anders' Big World Abide would not be a bad place to start.
Anders is working on his next release which is due out soon. You can keep up to date with him at his website, on Facebook or Bandcamp.