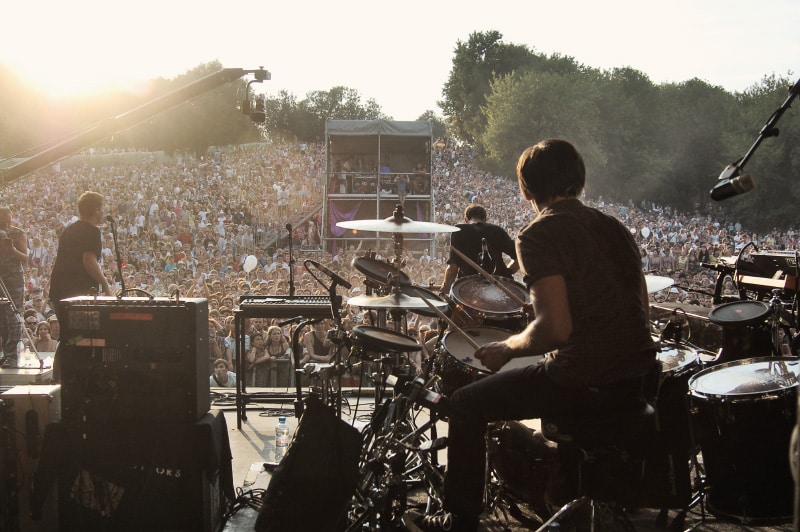 Biography of Editors
Some believe that the year was 2002 while others could bet their lives on the fact that the Editors band was formed in 2004. Depending on where you would like to count from, 2002 was the year the members decided to sing together but it was right after completing their studies in 2004 that they officially hit the music industry, having acquired a recording deal with kitchenware records.
DISCLOSURE: This post may contain affiliate links, meaning when you click the links and make a purchase, I receive a commission. As an Amazon Associate I earn from qualifying purchases.
With slightly over 15 years in the music entertainment scene, the editors are a force that many people cannot resist. Launch their website right now and see how bold they are in their expressions then you will understand why their concerts today are totally sold old weeks to an event.
Before they settled on their current name, the band had earlier been known as Pilot, The Pride, and even Snowfield. Their music is of indie rock, post-punk revival, alternative rock and darkwave genres, styles that seem to resonate well with audiences that follow them from around the world.
How it all began
A school is always a great place for lifetime friends to meet and being a music school, Staffordshire university must have been fertile ground for the editors. They all took music technology and lived in Birmingham so had plenty of time to play music together in and out of school.
In one of the venues they played at, Jug of Ale, they shared a stage with some popular local bands creating an opportunity for them to obtain a recording deal really early in their career. Although only a single member of the band grew up in Birmingham, the team members admit that it is during their stay there that their fortunes opened up, shaping the future they enjoy today.
The band might have started out as a boys band for college students but it has through the years transformed into a huge music force. Their first name, 'pilot' would not stay relevant for long because they realized that another band that had been on the music scene longer used that as their stage name.
Regardless, one cannot help but admire their marketing strategy during this startup phase when they used the phrase, "Who's the Pilot?" to promote their events. Next came the name 'Pride' and as expected, a creative promotion. With the internet gaining ground at the time, they used phrases such as "Come Share The View" and "The Pride keep things subliminally lo-fi" to create anxiety and mystery that many music lovers wanted to be a part of.
The success of the editors band stems from a combination of hard work, exposure, perseverance, and patience. They have been on numerous occasions likened to other music groups like U2 and Depeche Mode
Breaking the ceiling
Even when the completed their schooling in 2003, snowfield, as they were called, could still not survive out of music. They, however, managed to stay together because all relocated to Birmingham; close enough to sing together and close enough to their manager.
From 2003-2004, the band members juggled between music and odd jobs. Since they still played at different venues, their events soon began growing and their popularity as an unsigned group began attracting attention. At some point, they had up to 30 record label representatives in their concerts to sign them up.
Who are the band members?
When the editors started playing music in school in 2002, they comprised of 4 members; Tom Smith – lead vocals, piano guitar; Russell Leetch – synthesizer, bass guitar, backing vocals; Geraint Owen – drums; and Chris Urbanowicz – lead guitar. When Owen left the group in 2003, he was replaced by Ed Lay who did not only play drums but was on percussion and participated in backing vocals.
On the other hand, Chris served the band for 10 years before being replaced by Justin Lockley. Smith has from the start been writing songs for the band; he starts by drafting the lyrics but the chords and overall flow of the song are done as a collaborative group activity. The band members admit that their songs have mostly an ambiguous lyrical style which is deliberate; they prefer to allow people to make their own conclusions as opposed to imposing theirs.
Achievements
Every musician knows how tasking an album is to create and it can get even more complicated if you require the approval of 4 members each time a song needs to be recorded. Well, the Editors are now counting 6 albums to their name; each more impressive than the last.
Their first album which hit the music scene in 2005 was nominated for a Mercury Prize, giving them the much-needed boost to create music. In 2007, a second album they had released then, topped the UK Album Chart and earned them a spot in the Brit Awards as a nominee for best band in Britain. The UK Album Chart again saw the bands work topping in 2009 with a third album. This was described by the group as a new direction in the journey of their music.
True to their word, the audience felt that the eighteen songs on the album had a raw, anthemic and synthetic feel. The other albums released by the editors followed in 2013, 2015 and 2018. Clearly, this is a group of musicians that have consistently fed the audience that propelled them to fame.
Their success on the charts has been accompanied by stage appearances in various festivals across the UK.