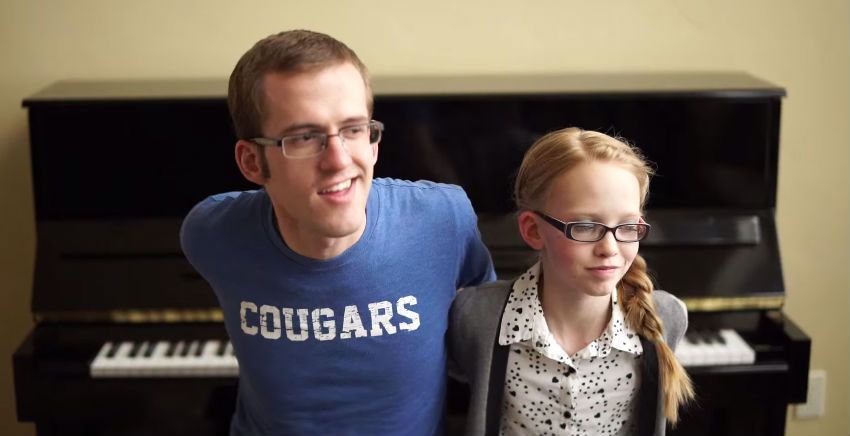 Sara starts off on the piano by herself, but it isn't long before Jason tries to get in on the act. Sara gains the upper hand again with the help of her younger brother before the two join together at the end of the video for a duet. Both Jason and Sara share the ability to do the backward piano technique, which Jason has shown in previous videos. After only a week's release, the video has surpassed a million views on Youtube.
Jason composed the melody for the mash-up, and decided to work with Sara after a friend pointed her videos out to him because of her similar style. He makes regular public performances and also offers piano and composition lessons via Skype on his website. He has been playing piano since aged 8 and composing since he was 15. Sara, currently 12, has been playing since she was nine and publishes her own videos on her youtube channel.
There must be something about the Frozen soundtrack that attracts classical musicians, because this mash-up isn't the first. The Piano Guys, known for their interesting combinations, brought together Let It Go from Frozen and Vivaldi's Winter from the Four Seasons.