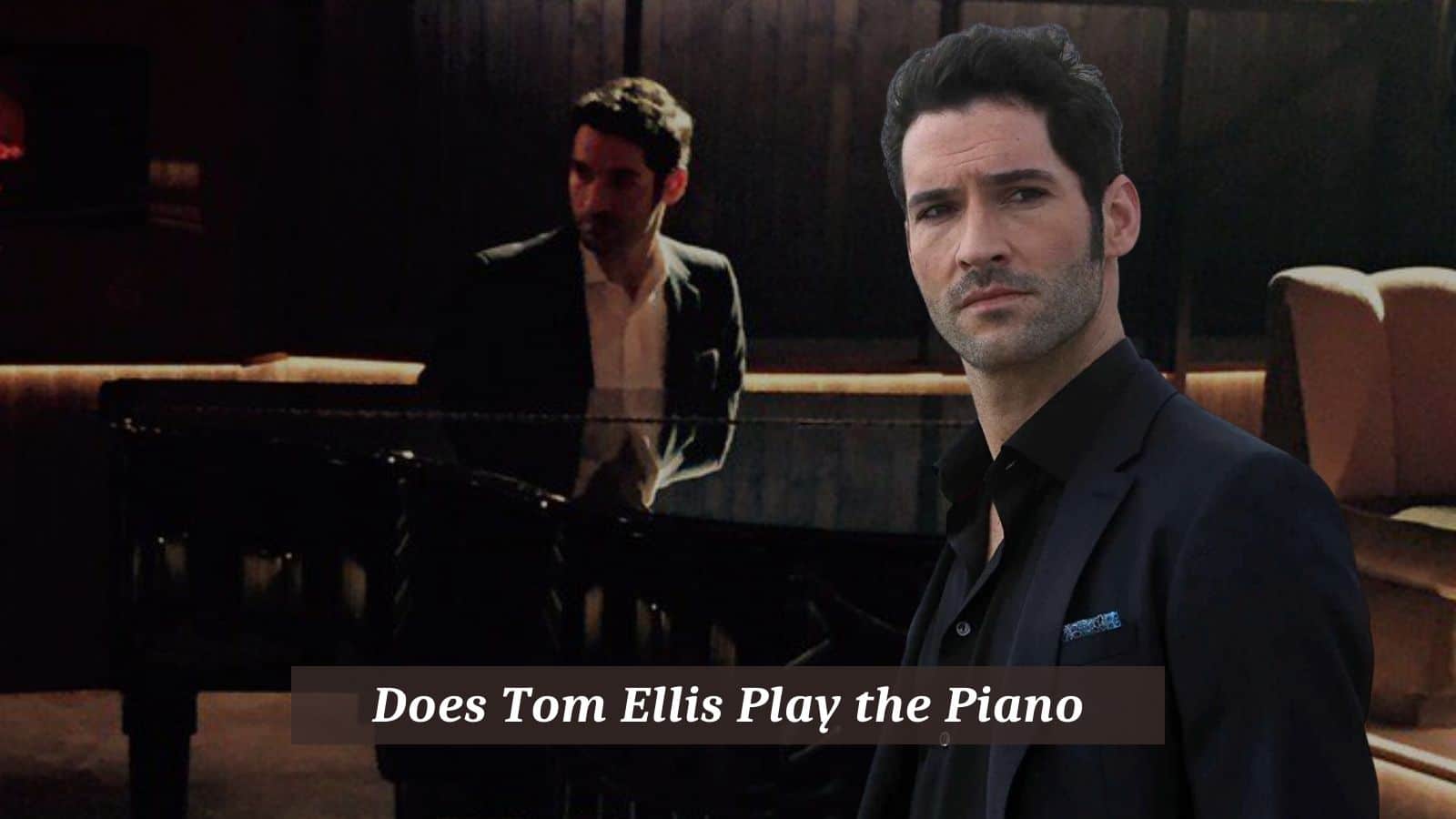 Tom Ellis shot to stardom through his devilishly charming portrayal of Lucifer Morningstar in the Netflix series Lucifer. While Mr. Morningstar is an exceptional pianist, what about Tom Ellis, who plays the titular character?
We've done some digging to see what we can find out about Tom Ellis and whether he can play the piano.
Brief Biography and Career
Tom Ellis, born Thomas John Ellis, was born in Cardiff (Wales) on November 17, 1978. His parents are Christopher John Ellis and Marilyn Jean (née Hopper). He has three sisters, and one is his twin.
After his birth, the family relocated to England, and Tom grew up in Sheffield, South Yorkshire. He attended High Storrs School in Sheffield, where he played the French horn in the City of Sheffield Youth Orchestra (more about this later). He graduated with a BA in Dramatic Studies from the Royal Scottish Academy of Music and Drama.
Tom Ellis's breakout role that put him on the map was as Gary Preston, a chef and Miranda Hart's love interest in the 2010–2015 BBC One sitcom Miranda. Before this breakthrough, he was seen in the BBC fantasy series Merlin (2008).
He also appeared in the long-running British soap opera East Enders on the Catherine Tate Show and played Tom Milligan in the Doctor Who season three finale, Last of the Time Lords.
After Miranda ended in 2015, he was cast as Lucifer Morningstar in Lucifer (initially, the show was produced by Fox but moved on to Netflix). The TV show Lucifer ran for six years and concluded in 2021.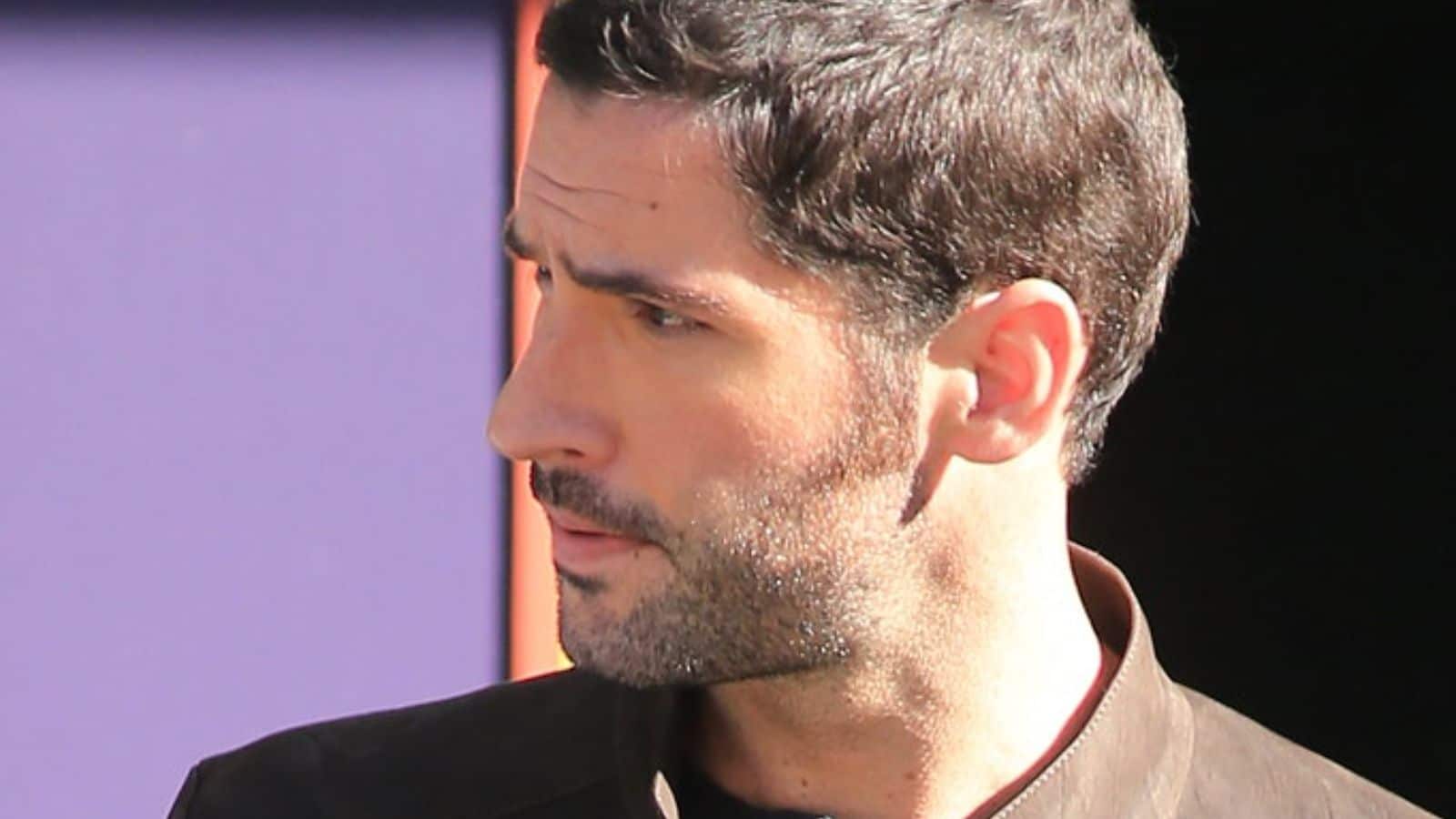 Tom Ellis as Lucifer Morningstar
Tom Ellis plays the titular character Lucifer (Morningstar) in the Netflix series Lucifer. The series is based on the DC Comics character Lucifer Morningstar. The feeling was introduced in the comic book series The Sandman (now also available on Netflix — watch the trailer here). Later, Lucifer became a spinoff comic with a series of its own.
The premise of the Netflix series is as follows: Lucifer Morningstar, once a mighty angel, was cast out of heaven for his rebellion against God. He fell to earth and became the devil and the Lord of Hell, where he punishes sinners.
As the millennia pass, he becomes increasingly unhappy and bored with his life in Hell. Finally, he decides he needs a break from torturing sinners and goes to Los Angeles, where he opens and runs a nightclub, Lux living out all his vices and desires.
He becomes involved in a murder investigation and meets Detective Cloe Decker. Through his power of manipulation, he helps Detective Decker solve the murder case and becomes a consultant for the LAPD (Los Angeles Police Department).
Lucifer helps Detective Decker to solve murders, and they frequently encounter supernatural beings and events as they work together to solve crimes.
Can Tom Ellis Play the Piano?
Lucifer is frequently seen throughout the series playing the piano. For example, in season 1, episode 9, he's playing a duet with the priest.
This had us wondering, can Tom Ellis play the piano? He admitted during an interview that he does all his singing (and dancing) on the series (we'll look at that later), but he is not playing the piano while accompanying himself.
He never learned to play the piano but is an accomplished French horn player and guitarist. So, in short, Tom Ellis does not play the piano.
What Other Instruments Can Tom Ellis Play?
We've already mentioned that he played the French horn in a youth orchestra. Tom Ellis is quite adept at singing, and unlike the devil he portrays in Lucifer, he sings angelically beautifully. He said he started on the trumpet but upgraded to the French horn, speaking to Emma Brown at Interview Magazine.
Singing on Lucifer came as a surprise to Tom Ellis. The cast was out for the night with the producers in Vancouver during the shooting of season 1.
They ended up at a karaoke bar, and Tom Ellis sang a song, and the producers decided that apart from playing the piano, Lucifer Morning Star would also sing. So they hired a vocal coach to train Tom Ellis in singing, and from that point onward, Lucifer Morningstar would sing a few songs each season.
Tom Ellis is also a reasonably accomplished guitar player who frequently uploads videos of himself playing guitar and his daughter Nora singing.
Apart from playing the guitar, he sings beautifully. In Lucifer season 4, episode 1, he sings a rendition of Radiohead's Creep. In 2019 Tom sang Creep live at MagicCon while accompanying himself on the guitar.
So, yes, he can sing and does so beautifully. One of our favorite scenes from Lucifer is the duet with singer Axara (performed by Skye Townsend) performing Gloria Gaynor's famous song I Will Survive.
In Lucifer season 5, episode 9 (part 2 of season 5, known as Bloody Celestial Karaoke Jam), we get fascinating, almost out-of-character performances for the series' musical episode. Lucifer's father, God, visits him and tries to understand his lifestyle on Earth.
Inevitably, all the humans break out in song and dance when they are in the presence of Lucifer's father. Check out this article for the list of songs and this video for an exclusive interview with Tom Ellis about the episode.
Conclusion
We hope you enjoyed this dive into the talented actor Tom Ellis's musical abilities. While Tom Ellis is a multi-talent actor and musician who can sing and play the guitar, he does not play the piano.
We've looked at some songs where Lucifer (Tom Ellis) sings his vocals on the TV series, and we've also had some performances by Tom Ellis accompanying himself on the guitar while singing.
His vocal talent genuinely blows us away! Unfortunately, Tom Ellis does not play the piano, but that's alright; his talent as an actor, singer, and guitarist makes up perfectly.