A Holocaust survivor donated his violin to WQXR Radio's second hand instrument drive and it ended up in the hands of a 12-year-old schoolgirl.
Joe's Violin follows the story of 91-year-old Joseph Feingold, who acquired a violin in a displaced persons' camp in 1947 using a carton of cigarettes. Unable to play the instrument any longer because of age, he donates it to WQXR's drive.
The documentary reveals the huge role music played in Feingold's life, particularly prior to the war when he lived with his family in Poland. He explains that a major part of his desire to obtain a violin after 1945 was his wish to recall his pre-war life with his family.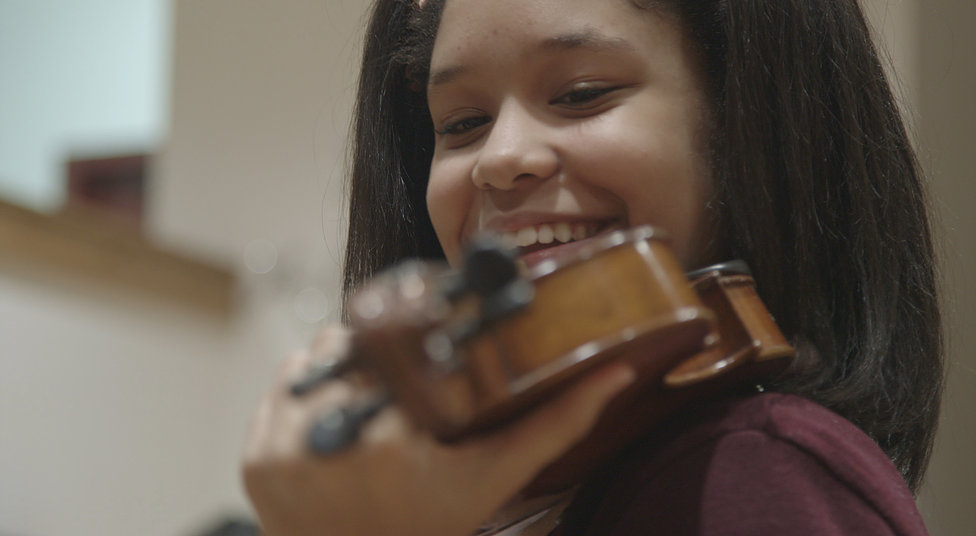 WQXR selects a girl's school in one of the poorest areas of the Bronx as the destination for the instrument. The student given the honour of playing the violin is Brianna Perez, who also explains how important music is for her. She attends Bronx Global Learning Institute for Girls, were violin lessons are taken very seriously and all students learn to play.
Perez movingly recounts how playing the violin has benefited her during difficult times. She acknowledges the responsibility of taking possession of Finegold's violin, stating near the end," I get to have history in my hands."
The culmination of the movie sees Perez and Feingold brought together for a memorable meeting.