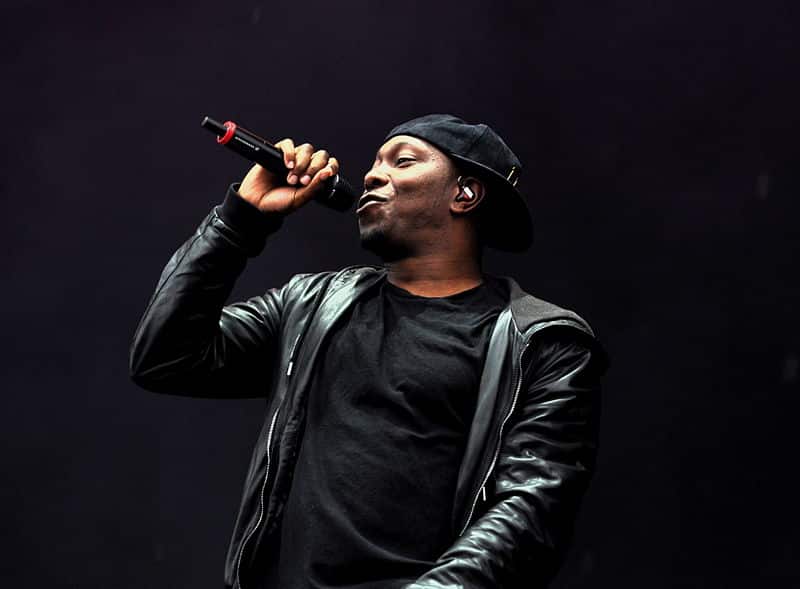 Biography of Dizzee Rascal
Grime music might still be one of the most criticized contemporary musical genres today, but without it, musical acts like Dizzee Rascal would never have existed. While there are some listeners out there that might not understand his sound, Dizzee has provided a voice for disenfranchised communities in Britain in a way that has helped to highlight issues involving inequality, as well as social exclusion.
DISCLOSURE: This post may contain affiliate links, meaning when you click the links and make a purchase, I receive a commission. As an Amazon Associate I earn from qualifying purchases.
Dizzee among other artists of his time such as Wiley is single-handedly credited with spearheading Grime as a musical movement. Starting off with experiments that infused beats of house and garage with rapped vocals, Grime quickly found a home in the inner city parts of London and Dizzee was at the top of it all.
Aside from inventing a modern musical genre that changed the nature of British rap, his distinctive British style also helped to place the country on the hip-hop map. Today, Dizzee is one of the biggest hip-hop stars in the UK and he still continues to score number one hits with his releases.
Early start and background
British rapper Dizzee Rascal was born Dylan Kwabena Mills in Bow, East London on 1st October 1985. He acquired the name Rascal from his teachers at school as a result of his less than perfect behavior. As a young boy, he got into a lot of trouble and mischief; he was even expelled from several schools due to altercations with his teachers.
Raised by a single mother from Ghana, his upbringing was not ideal and it reflected heavily in his earlier musical releases. Dizzee was raised in the deprived council houses of the East End of London by his mom; his dad passed away when Dizzee was only two.
When he was out of school, he would get himself into further trouble by robbing pizza delivery people. It was not until he joined a music class in London that his path started to change. Thanks to his instructor's support, Dizzee began to develop a genuine interest in music, which led him to start creating his own productions.
By the time he had turned 15, he was a regular attendant of London raves. He had also managed to secure several opportunities mixing on a few pirate radio stations. His first releases featured off-kilter tracks that combined an overlay of hip-hop beats and rhythms and garage with components of pop, dance, rap, garage, heavy metal and raga, which was quite unique and unheard of when he released them for the first time.
He also joined the Roll Deep Crew, which was making waves for themselves in the local garage scene. Dizzee, alongside his group members, were already promoting grime when he recorded an underground white label single titled I Luv U. It was this single that finally helped to popularize Grime as a genre and it is also the single that helped Dizzee to land his first album deal.
In July 2003, Dizzee released his 1st full-length Grime album, Boy in Da Corner, that was met with raving reviews. That same year, in what almost appeared to be a stunt aimed at promoting the new album, Dizzee was stabbed during a visit to Cyprus. He managed to recover and was even able to receive the Mercury Prize a few months later in 2003. When he received the award, he was only 19 years old and was the youngest and first rapper to receive the prestigious title.
The next year in January, Boy in Da Corner was released in the US in 2004 but was not as popular in the mainstream. It did, however, become an underground sensation. Later in September, Dizzee released his second album Showtime that became a top 10 hit in the UK.
Dizzee then created his own label known as Dirtee Stank, which he created to attract younger talent. As he continued to tour, he also worked on broadening his sound with his 2007 album titled Math + English. This album featured several collaborations with other successful musicians such as UGK, Lily Allen and Alex Turner, which also helped him to attract a whole new fan base.
His next album in 2009 titled Tongue N Cheek experienced even more success thanks to massive hits such as Bonkers featuring Armand Van Helden, Dirtee Disco. Holiday and Dance Wiv Me. In 2010, he won the Brit Award for Best British Male Artist and also finally made it to the US Billboard Hot 100 owing to his uber-successful collaboration with Shakira in Loca. He was also nominated for the Mercury Music Prize again in 2010 for his album Tongue N Cheek.
In 2013, he released The Fifth that included contributions from acts like Will.I.Am and Robbie Williams. For the next few years, Dizzee remained relatively quiet until estranged fellow rapper and Grime pioneer Wiley broke the news that he would release a tell-all explaining the events that led to Dizzee's mysterious stabbing in 2003.
According to Wiley, the stabbing occurred as a result of Dizzee's reckless behavior. When the press got wind of Wiley's accusations, Dizzee hit the headlines again. Rather than waste the opportunity, he focused on returning to the studio and by summer 2016, he released his first record in 4 years known as Space.
He also released his 6th studio album which he titled Raskit under his label Dirtee Stank Recordings in association with Island Record. Raskit was received very well especially by fans of his earlier releases because it embodied the sound and feel of his first album Boy in Da Corner.