Less than one year after David Bowie's death, the David Bowie musical Lazarus will play in London from 25 October 2016 to 22 January 2017 at the Kings Cross Theatre. It follows last year's limited New York off-Broadway run, with both productions being directed by Ivo van Hove.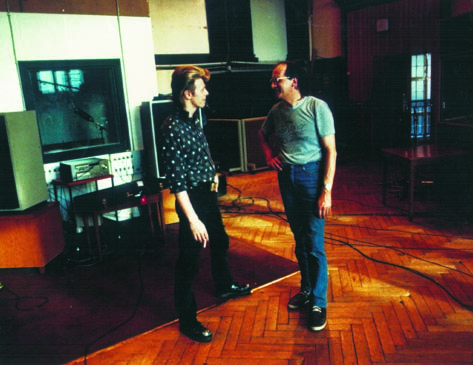 Lazarus is a sequel to the 1976 movie The Man Who Fell to Earth with David Bowie cast as the lead. Based on the 1963 book by the same title,  The Man Who Fell To Earth narrates the deeds of a humanoid alien named Newton who finds himself in Kentucky looking for enough water supply to end his planet's drought. Outstanding in his intelligence amid the average, non-remarkable earthlings, Newton soon becomes the successful head of a tech conglomerate and yet, he soon finds himself longing for home. During the time The Man Who Fell to Earth was being shot, Bowie was going through cocaine addiction, which, however, helped him convey the alienation his character was experiencing.
In Lazarus, Newton is an alcoholic who finds himself pining for his love interest Mary Lou, who, years before, initiated him to the earthly delights of gin…and television. In his stupor, our protagonist has a vision of an angelic muse that promises him she will indeed bring him back to his home planet. There is also a villain, whom Rolling Stone defined Marvel-worthy.
As for the songs, the soundtrack consists of a genuine mix of Bowie's catalogue and three new tracks: "No Plan," "Killing A Little Time," and "When I Met You." The title song "Lazarus" is included in his latest—and sadly last— album Black Star.
Lazarus is not the first time Van Hove used Bowie's music for  the shows he directed. In 2014, he staged Tony Kushner's Angels in America, a heart-wrenching  AIDS epic that songs such as "Golden Years" or "The Man Who Sold the World" managed to make even more melancholic.
All these things considered, Lazarus does not sound like your standard Juke Box musical, does it?