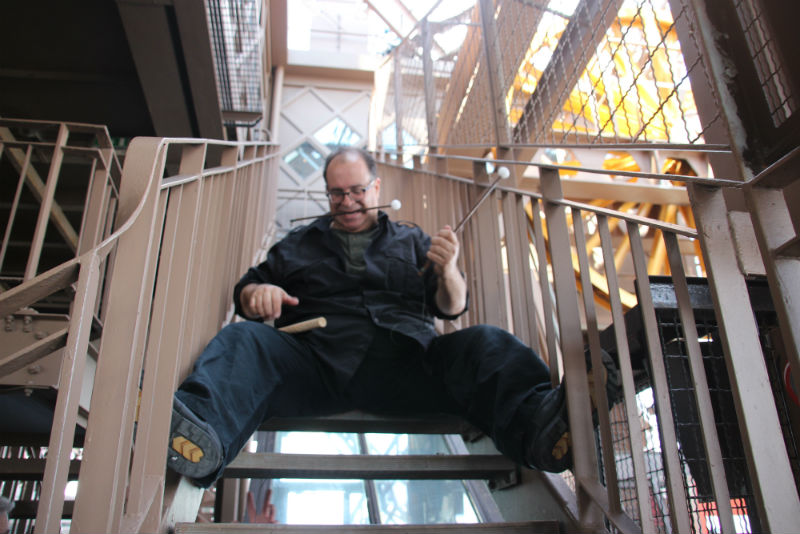 Experimental composer Joseph Bertolozzi has discovered an interesting instrument in his recording which could possibly be a candidate for one of the world's largest musical instruments.
Tower Music is composed exclusively of sounds made by the Eiffel Tower and it took Bertolozzi twelve years to produce. He employed percussion mallets to strike different surfaces on the tower to create the sounds, which he then edited together in the studio.
He completed a similar project in 2009, using New York's Mid-Hudson Bridge as the percussion in his work Bridge Music. After taking mallets to the bridge and hitting the surfaces with either hard, medium or soft strikes, Bertolozzi brought the samples to the studio and spent several months manipulating them into a piece of music.
Below you can watch a promotion video for Tower Music, which contains a small sample of the final result. His album is available on Innova Recordings. There is more information about his other work on his website.
Bertolozzi is far from the only one to have developed the idea of using architectural structures as musical instruments. In an ambitious project, David Byrne turned the Battery Maritime Building in Manhattan into a huge musical instrument by attaching machines to different parts of the building. His project, Play the Building, allows members of the public to try their hand at making music in an unlikely venue.