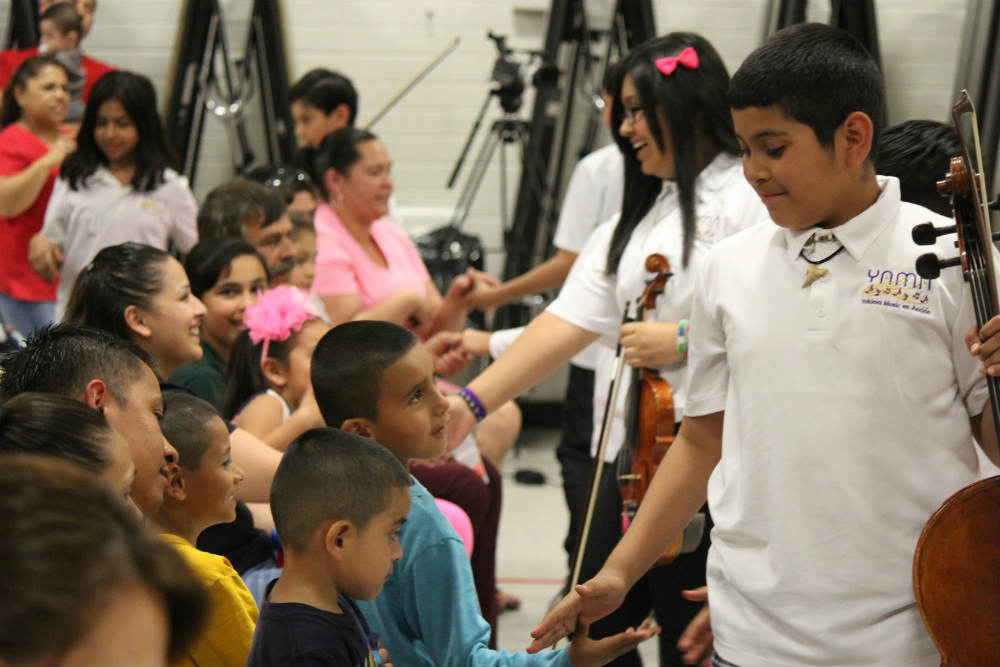 A programme offering free classical music tuition and study opportunities to young children in Yakima, Washington, is proving very popular. Yakima Music en accion (YAMA) targets young students who normally have no opportunity to get music tuition and has turned a local school in to a hub for rehearsals and practicing.
YAMA allows any student wishing to participate to join in. Tuition, often given by professional musicians, and the instruments are all provided free. But YAMA students earn it by practicing two hours after school each day, and many spend additional time playing at home. "Nobody falls off this bus!" Stephanie Hsu, who leads the programme, said.
Many of the children are part of families of migrant workers who work in the agricultural sector, none of whom would be able to buy musical instruments or pay for lessons.
The idea for the initiative is based on Venezuela's El Sistema, a long-running programme which has tried to bring music to some of the most deprived areas of the country. It has engaged an estimated 2 million people in orchestras since it was launched in 1975, and currently runs 300 schools across the country. El Sistema branches have been established in several countries, including the United States and England, where it is chaired by cellist Julian Lloyd Webber.
The best known product of El Sistema is world famous conductor Gustavo Dudamel, who currently leads the Los Angeles Philharmonic.