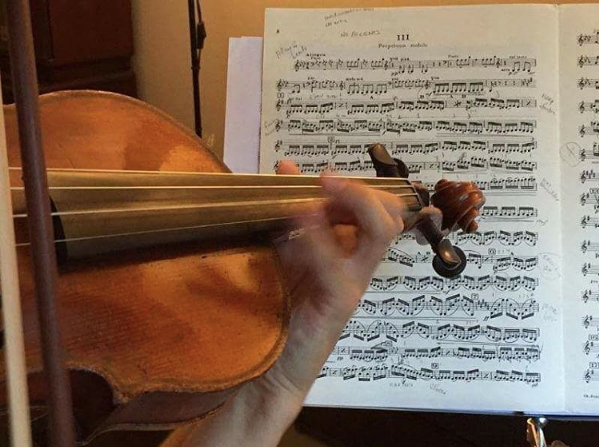 Toronto-based ClassyAF is a group seeking to take classical music out of the concert hall and introduce it to new and younger audiences.
The initiative is led by two sisters, Talisa and Naomi Blackman. They are organizing a series of performances during July at La Rev, a Mexican restaurant and bar in the city.
Their aim is to bring "classical music to unclassical places," reaching out to an audience who would usually choose an evening out at a bar rather than attending a traditional performance. And their shows take a different approach too, with no raised eyebrows if you clap between movements!
Four evenings of concerts are planned throughout July, with the first having already taken place last Thursday. It included French and American jazz-influenced violin music from the 1920s and 1930s from composers like Ravel, Copland and Gershwin.
There is a growing trend of musicians reaching out to new audiences by bringing classical music performance to less traditional venues. Another initiative promoting this is Groupmuse, which connects classical musicians with people willing to host a performance in their own living room.
You can find out more about the upcoming shows and news updates at ClassyAF's website.