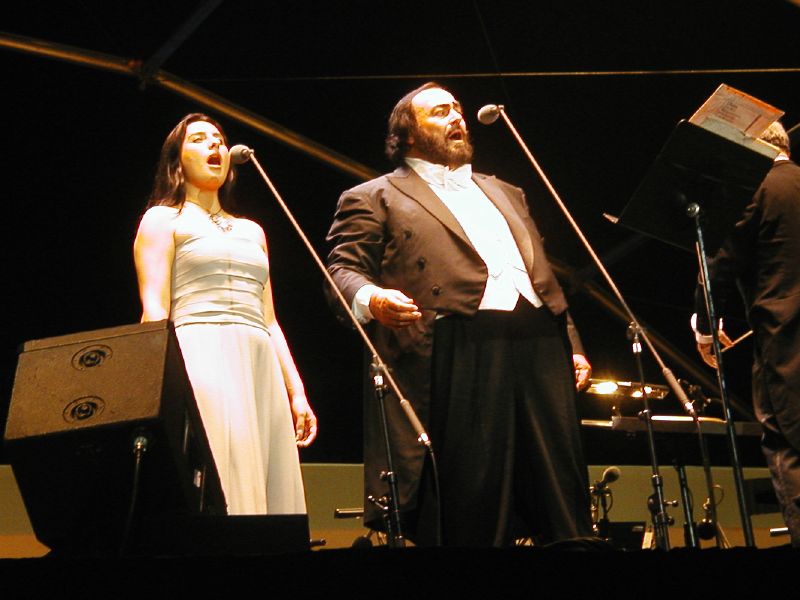 Many of the millions of football fans who will gather to watch the football match probably don't realize how much of an impact classical music has had on the sport, and not just in relation to the national anthems.
The final between France and Portugal is taking place almost 26 years to the day of one of the most famous football-related classical music concerts: the first performance by the Three Tenors in Rome on 7 July 1990. Pavarotti, Domingo, and Carreras performed to coincide with the final of the World Cup, and Pavarotti's rendition of Nessun Dorma is legendary. The recording of the concert continues to be one of the best-selling classical recordings.
Among the dozens of concerts, the Three Tenors did over subsequent years were three to coincide with the 1994, 1998 and 2002 World Cups.
The lyrics of some football chants may be anything but classical, but their melodies are often taken straight from the concert hall. Just try listening to The Battle Hymn of the Republic, Cwm Rhondda, or, of course, Verdi's La Donna e Mobile from the opera Rigoletto.
Influences are never just one way, and football has also left its mark on classical music. Friends of Shostakovich report that he was an avid football fan, supporting Zenit Leningrad (now Zenit St. Petersburg), and there are a number of photos showing him on the terraces in the 1930s and 1940s. He qualified as a referee, kept detailed statistics of Zenit games, and would often invite the players to his home.
And let's not forget Edward Elgar, who even found time to write a football chant for his team, Wolverhampton Wanderers.