Classically-trained vocalist Chrystyna Marie's debut EP allows her powerful singing voice to shine through on four tracks. Loaded Gun combines a mixture of blues and pop influences and shows considerable promise.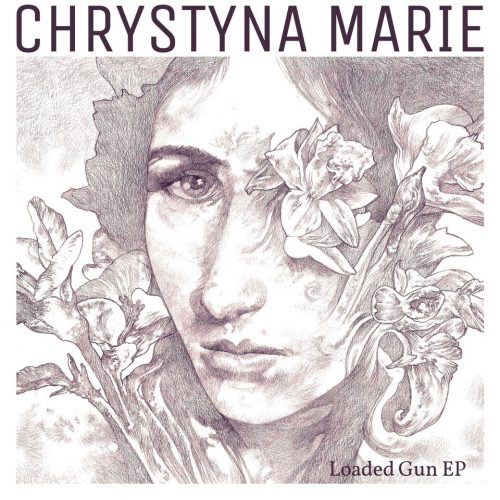 Album cover for Loaded Gun EP. Image credit: Chrystyna Marie
The star of the show here is without question Marie's voice. It soars during the choruses of "Loaded Gun," the title track, and "Down the Road." Yet on the second half of the EP, which includes the tracks "No More" and "The Tower,"  she demonstrates that she can perform just as effectively in a subdued, almost reflective style.
Marie explained she intended to write music about personal experiences and emotions that "the everyday person can relate to and build strength from." This emotional element certainly comes to the fore in her singing, especially on "No More."
If there's one slight weakness in the record, it's possibly on the title track itself. Marie's voice holds it together well, but instrumentally it sounds almost too predictable and formulaic. Happily, the other three tracks offer something extra on this score. This is particularly the case with "Down the Road," which has a more distinctly bluesy guitar riff.
There's enough on Marie's first EP to make the listener want to get hold of her future releases. With some more engaging instrumentation, and perhaps a little less polished production in places, her evident talent could be on full display.
Chrystyna Marie's debut EP, "Loaded Gun," is out now and you can get it on CD Baby. Take a listen to the title track here. You can also find Marie at her official website, on Facebook, Twitter and Youtube.