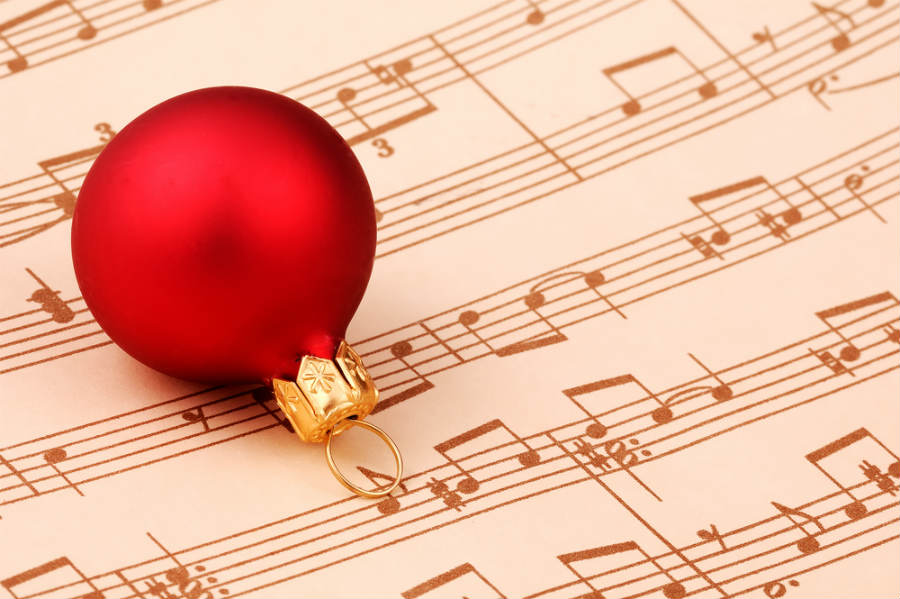 With not long now to go until Christmas, you've probably been bombarded by the usual hits associated with this time of year for a few weeks. If you're looking for something different, Ivan Hewitt's recent piece in the Telegraph is a good place to start. He suggests ten pieces of classical music perfect for the lead-up to Christmas and the festive period itself. He shows that there is a lot more to the Christmas classical repertoire than the carols performed at Christmas Eve concerts, and there are even a few surprising names on his list of composers.
He includes two pieces from Bach's Christmas Oratorio, which tells the story of the birth of Jesus through to the Epiphany. The oratorio was written and first performed in 1734 in Leipzig at six separate church services between the first day of Christmas and Epiphany. Hewitt chooses the opening section of the work, which he describes as a good example of how Bach could write joyful church music. The second selection is the Pastorale.
Many will be surprised to see a composition by Franz Liszt among the ten best Christmas pieces given that he is renowned for his exuberant style of playing and passionate music. His style has probably more frequently been compared to the devil than anything to do with Christmas. But it appears he had relaxed somewhat by the time he composed Christmas Tree Suite in 1881. Another unexpected composer to make the list is Arnold Schönberg, who is more often associated with his role in modernist music which sought to break from tradition.
An interesting tale accompanies Hewitt's choice of In Terra Pax by Gerald Finzi. Thirty years before the composer wrote the piece in the 1950s, he climbed on top of an on Christmas Eve and listened to the bells ringing at midnight from all around. Finzi reportedly never forgot this experience, and traces of it can be heard in the piece.
Nothing could be more festive than Tchaikovsky's Nutcracker. Appropriately enough, the ballet was performed for the first time during the Christmas holidays in 1892 as part of a double bill with Tchaikovsky's opera Iolanta. It is represented on Hewitt's list by the Waltz of the Flowers.
There's no shortage of other ideas that didn't make the list. If you feel like something a bit unusual, I've always enjoyed Alfred Schnittke's arrangement of Silent Night for violin and piano. The first verse goes as you would expect it to before things take a few dark twists and turns.
In the more traditional Christmas spirit, Händel's Messiah is another piece of music that can't be forgotten. One of the most familiar parts of the oratorio is For unto us a child is born, which praises the news of the birth. Felix Mendelssohn also wrote several small pieces related to Christmas, including Weihnachten, which is the first of six choral pieces he composed for different times of the year.
While not directly related to Christmas, there are other classical pieces suited to the winter season when we're all hoping for some snow to improve the festive spirit. Claude Debussy's Des pas sur la niege helps create that feeling of a quiet snowy evening. And since we're on the subject of seasons, Vivaldi's Winter from the Four Seasons also deserves a mention.
Here is the full list of the ten pieces selected by Hewitt. What do you think, do you have any favorites that have been left out?
J.S. Bach, Christmas Oratorio
Franz Liszt, Christmas Tree Suite
Piotr Tchaikovsky, Waltz of the Flowers (the Nutcracker)
J.S. Bach, Pastorale (Christmas Oratorio)
Gerald Finzi, In Terra Pax
Francis Poulenc, Quam Vidistis Pastores
Arnold Schönberg, Christmas Music
Hector Berlioz, Shepherd's Farewell (Childhood of Christ)
Benjamin Britten, A ceremony of carols
Victor Hely-Hutchinson, Carol Symphony