Google Doodles thrive on anything music themed. Sure, most of the illustrations –such as this Swan Lake-themed tableau–are beautiful per se, but it's when you can actually interact with the doodles that they become really memorable: some of the most memorable music-themed ones let you create your own melody or play task-based minigames. It's disappointing though, that the recent Pandit Ravi Shankar doodle was not provided with any animation or interactive features–after all, he popularized the use of sitar in Western music.
So, what are you waiting for? Channel your inner composer with these brilliant creations!
Make some noise with Bartolomeo Cristofori di Francesco
Bartolomeo Cristofori di Francesco was a 17-century instrument maker who was credited for inventing the first pianoforte. With a slider placed on the right side of the doodle, you can make him hit the keys to extremely softly to as hard as he can. That was the whole point of inventing the piano in the first place!
Help Ludwig Retrieve his own compositions!
On his way to a concert hall, Beethoven has a streak of bad luck. First, he steps into what looks like mud or dog excrement, and that's when a passing horse eats the score of his Fifth. This results into him slipping, which causes the sheets of Für Elise to get stuck into the branches of a tree. When he manages to retrieve his music, while precariously perched on a branch, a gust of wind causes him to lose his grip and they get shredded by a passing carriage. Next, they take a plunge into the Rhine. Worry not, this is the last ordeal and, next thing, he conducts the Ode to Joy amid the cheers from the audience.
This is a real interactive minigame where the player has to reassemble the scores by putting the bars in the right order–those who cannot read music notes need not feel excluded. Each individual bar also comes with its audio sample.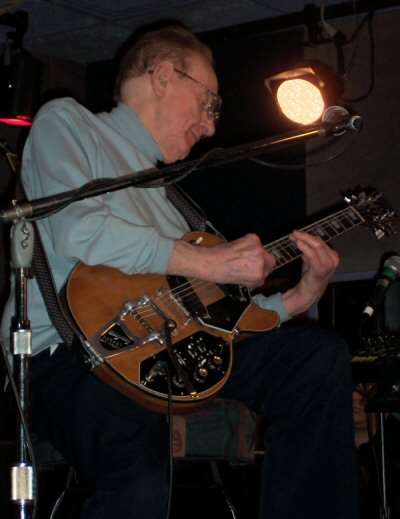 Tap into your inner Guitar Hero with Les Paul's doodle
The man who made the sound of Rock and Roll entirely possible was honored with a google doodle for his 96th birthday in 2011. The result is an interactive, playable logo mimicking the structure of a real electric guitar, on which you can also riff and record the fruit of your artistic labor, but only for up to 30 seconds. This doodle was so popular that, in the US alone, users recorded a total of 5.1 years worth of music during the doodle's first 48 hours online.
Understand the nuts and bolts of the synthesizer
Dr Robert Moog was the inventor of the electronic analog Moog Synthesizer, which opened countless new possibilities of sounds when it was invented in the mid-1960s. You can detect the timbre and the tones of this instrument in the works of the Beatles, the Doors, and Stevie Wonder among others. Contrary to popular belief, which associates the synthesizer with distorted and synthetic sounds, Moog's creation boasts organic and rich sounds. "Synthesizer" refers to the synthesis, namely the act of "putting together" various electronic components.
Feel like you're making music out of thin air with the theremin
This doodle celebrates Clara Rockmore's 105th birthday. Originally trained as a violinist, she had to give up playing string instruments due to physical strain, but she discovered a gesture controlled instrument named after its inventor, Leon Theremin. She became the most masterful theremin player, to a point that she also convinced Theremin himself to broaden the range of notes (5 octaves from the original 3) and its responsiveness.
Take a stroll in 19th century Paris with Debussy
Even though there is not a lot you can do from a merely interactive point of view, this quintessentially Parisian doodle looks like a blend of Moulin Rouge! And Midnight in Paris.  Illustrator Leon Hong had his sister play Claire de lune and drew inspiration not only for the actual cityscapes from the belle époque, but also from an illustrator from Debussy's time, Andre Halle, whose works feature flat and graphic looks.