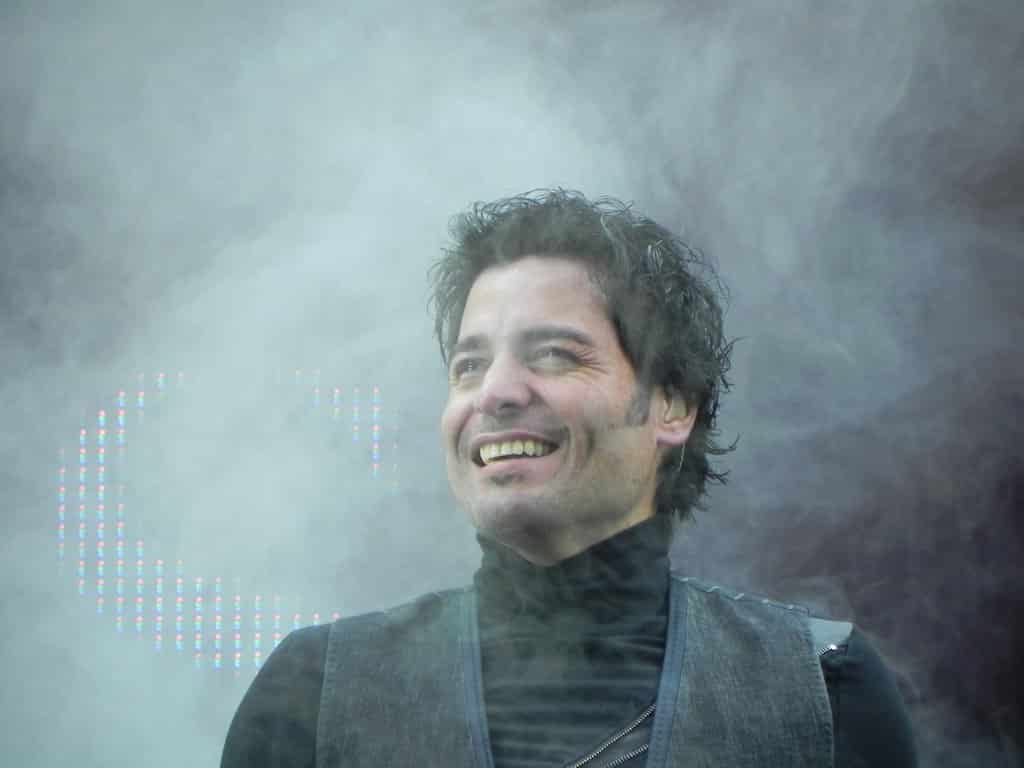 Biography of Chayanne
Known for his masterful blend of ballads and dance tracks, Chayanne has grown to become one of the most popular musicians from Puerto Rico that the world has ever known. Joining the ranks of popular countrymen like Marc Anthony, Bruno Mars, Tommy Torres, Ricky Martin, Don Omar and more, Chayanne has definitely consolidated a stellar reputation for himself and his craft in these contemporary times.
With hit after hit spanning multiple decades since his days in the boy band Los Chicos, Chayanne has definitely come a long way. Also trying out his hand as an actor, Chayanne also appeared in a number of movies such as Dance with Me, which means that he is well known in almost all corners of the Spanish speaking world.
However, he is also just as popular with English speaking audiences, particularly the American-Spanish/Latin speaking audience. With his sensual rhythmic style, he has managed to conquer the hearts of thousands of his fans and it is this success off and on stage that has resulted in an outstanding career that many can only be jealous of and aspire to.
Early life and background
Chayanne was born on June 28, 1968, as the third of five siblings but he did not always go by that name. When he was born, his father Quintino Figueroa, a sales manager and his mother Irma Luz Arce a teacher, named him Elmer Figueroa de Arce, but his mother would often refer to him as Chayanne, after her favorite 1950s American television show known as Cheyenne.
As a little kid, Chayanne was always fascinated with music, which is probably what led him to audition for Menudo, the popular Latino boy band of the 1970s. However, the producers thought him a bit too young and unable to fit in with the group's older member. He did later join a much more appropriately aged group Los Chicos, where he managed to experience some level of success very early on in his musical career.
With Los Chicos, Chayanne was able to find fame thanks to hits such as "Puerto Rico Son Los Chicos", "Puerto Rico Son Los Chicos", "Terremotond" and "Ave Maria".  Although Los Chicos never managed to beat Menudo in reputation or stature, the little-known boy band did give the group a run for their money.  Los Chicos even managed to make an appearance in a movie titled Coneccion Caribe.
In the year 1984, Los Chicos disbanded, which gave Chayanne the opportunity to break out as a solo artist with the 1st album Chayanne Es Mi Nombre. After the album was released, Chayanne retreated to the background and moved to Mexico for a while. He returned to the limelight in 1986 and with his number two album `Sangre Latina`  which was released in the same year under RCA Victro, which is where he remained for the next three years of his professional life before moving labels to Sony Music.
In 1987 after joining Sony, he released his third eponymous album that featured the style of music that he has become known for today. His blend of dance and ballads produced two major hits from the album namely Peligro de Amor" written by Paulo Massadas and Michael Sullivan, as well as the more upbeat tempo-ed song "Fiesta en América" which was co-written by the famous Honorio Herrero. Almost overnight, he became the Latin pop idol to watch out for after touring across Latin America.
In 1989 he secured a top gig as an ambassador for Pepsi; his advertisement booked a coveted broadcast spot during the 1989 Grammy Awards television airing. Later in 1990, he released another album known as Tiempo de Vals which would feature some of his best selling songs such as "Completamente Enamorados", created alongside Piero Cassano, Daría Cualquier  Adelio Cogliati, Julio Seijas and more.
In 1992, he followed up the success of Tiempo de Vals with another equally as successful album titled Provócame, which included massive hits such as El Centro de mi Corazón that was nominated at the Lo Nuestro Awards of 1993 for Pop Song of the Year and Male Pop Artist of the year. In 1994, he released Influencas, which was created as an homage to some of the musical legends that had inspired Chayanne over the years.
Chayanne continued touring and performing tracks from his 1996 album Volver a Nacer and he received his 2nd Grammy nomination for the album Atado a Tu Amor that included his second most successful hit since Tiempo de Vals. This album contained massive hit songs "Dejaria Todo". The next few albums including Simplemente that contained hit song Candela and Yo Te Amo, as well as his greatest hits album titled Grandes Exitos and Sincero from 2002, also performed well in the music charts.
In 2005, he went on tour with Mexican superstar Alejandro Fernandes and fellow countryman Marc Anthony and followed up the tour with two subsequent albums Cautivo and his second greatest hits album which he titled Desdre Siempre. His 13th album was released in 2007 and it debuted at number 2 of the Latin album charts.
His life remained relatively quiet making appearances and performing in various venues across the world until in 2009 when he released "Me Enamoré de Tí" which served as the single for the popular 2009 soap Corazon Salvaje. In 2010, he also released another single No Hay Imposibles and "Tú respiración" in 2015m which was to become another theme song for the show Lo Imperdornable.