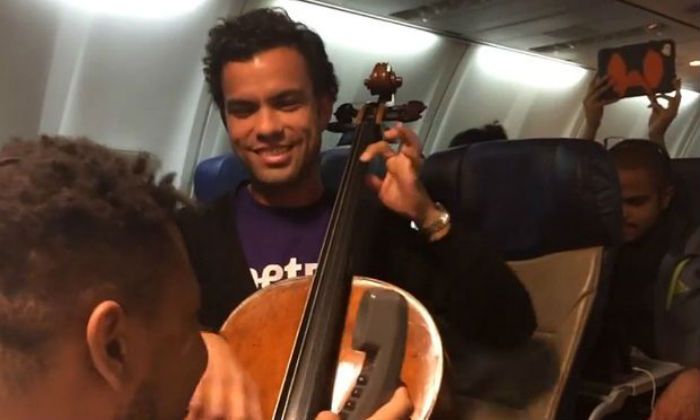 During a Southwest Airlines flight, cellist Francisco Vila and a beatboxing flight attendant known as Maximillian performed the Prelude to Bach's Cello Suite No. 1, to the delight of the flight's passengers.
According to Newsflare, the Indianapolis University Chamber Orchestra was on the flight as well. The crew member did a beat-boxing performance, as he usually does onboard the flight, when Mr. Vila, the cellist, said he wanted to play a song as well. The inventive pair proved that music has no boundaries and no matter what genre or rhythm, it can always find a way to everyone's heart.
Ecuadorian-Spanish cellist Francisco Vila is one of today´s emerging talents, currently holding a residency with the prestigious Queen Elisabeth organization in Belgium.