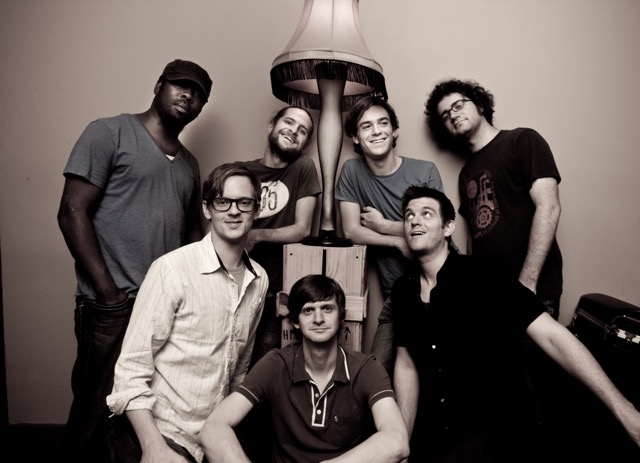 Today is International Jazz Day, and we picked out this video showing a collaboration between Snarky Puppy and the Metropole Orkest to celebrate.
The two groups represent all that is creative and innovative about contemporary jazz. A Brooklyn-based collective of musicians, Snarky Puppy has established itself over recent years on the international touring circuit and with its album releases. Their latest is a collaborative effort with Metropole Orkest called Sylva, which is where this piece The Curtain is taken. There previous recordings have been nominated for several awards, including a grammy at last year's awards.
The Metropole Orkest has built up a reputation as a versatile and unique ensemble since its founding in 1945. It combines jazz, classical and popular music influences and is one of the Netherlands' best known cultural institutions on the international music scene. It is also one of the few full-time orchestras internationally combining these musical genres.
The marking of International Jazz Day began in 2011, and was initiated by the United Nations. For this year's festivities, Paris was nominated as the host city, where various events will take place during the day. There is also an international jazz concert which will be streamed live online, involving 20 artists from around the world. It begins at 7 p.m. Paris time, and will be available to view on demand later.
The website says that events will be taking place in all 196 UNESCO member states, so wherever you're reading from, there's a good chance you'll find something going on not too far away.
More information can be found here.