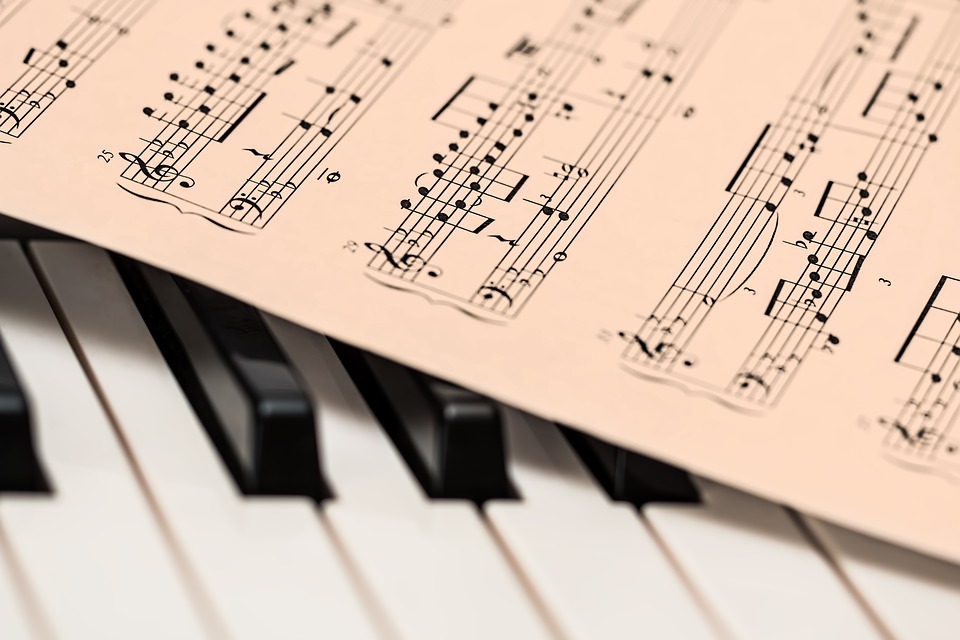 Harry Connick, Jr. is a conductor, an arranger, a songwriter, and pianist. He has had several albums in the top 20 U.S. charts and has won three Grammy awards.
John Williams is a composer, conductor, and pianist. While he is not a household name, the movies for which he has written scores are – Star Wars, Jaws, E.T., Harry Potter, Indiana Jones series, and much more.
What these two have in common is versatility. They play instruments, they compose, they conduct, and they are involved in other areas of the arts – Connick also acts, and Williams writes amazing musical scores for the film industry.
Building Your Own Musical Career
You may have a dream of being a recording artist, the next world-renowned conductor, a member of the New York Philharmonic, or a composer of hit songs that others perform. But while you pursue that career, you also have to eat. You also have to get "discovered." There is a lot you can do to promote yourself, but do not quit your day job just yet. If performing is not your thing, there are still an amazing number of related careers that will keep you in the industry you are passionate about.
Typical Careers in Music
The first thing you must decide is which specific area of music inspires you most. There are just so many options and so many different types of music careers.
The Business Side – Promotion, Production, Journalism, Agency
Here are several career paths you can take that are non-performing.
Promoter
Being an extrovert is a required attribute because you have to be an aggressive go-getter. Agents generally work for themselves, scout for talent, and then contract with that talent to represent them as they set up venues for performances. There is a lot of leg work and marketing involved, with no guarantee of income. It all depends on ticket sales.
Most promoters begin at a local level, and most actually stay there. Depending upon the popularity of the performers they represent, they may either offer a set fee for a performance or a split-gate arrangement. Either way, a promoter usually has another "day job," unless he hits the big time and represents some super stars.
Being a promoter is not one of the most lucrative careers in music.
Agent
Unlike a promoter, an agent works directly for music artists. They book shows through promoters and negotiate contracts for their artists for live performances and tours. The agent is responsible for making sure that everything the artists need is on hand, oversees such things as sound checks and other accommodations. This can be one of the more lucrative music industry careers if an agent is a go-getter and makes sure that his/her clients get plenty of exposure through the media and the right promoter is getting the right venues. Agents also work with record labels and radio stations.
Agents can make good money if they have popular artists, even at a local and regional level. They usually get at least 10-15% of the take, sometimes more.
Getting started in this career can be a bit tough, but getting an internship with an existing agent/firm can be a good start. Otherwise, you will have to schmooze with local bands and promote your value.
Music Journalism
This can be a fun career if you are also a skilled and creative writer. Writing music reviews for websites, for industry journals, and for traditional newspapers. Music journalists may be either employee of a single publication or operate as freelancers. The best way to get into this career is to get an internship while still in college or to begin as a freelancer and submit articles and reviews to music publications.
Broadcast Journalism
Being a DJ for a radio station can be a fun job too if you like an audience and have a gift for public speaking. Remember, however, that this job also entails lots of strange hours. You may have to attend station and musical events nights and weekends. Still, you are often treated like a VIP by promoters and agents who are pushing their artists.
Behind the Scenes Support – Producers and engineers
These are positions in studios, either as producers and/or technicians. They are responsible for the overall success of recording sessions.
You may be a producer who owns his own studio or rents them as needed for recording sessions. You may play a role in arranging tracks as well. Artists will rent time in your studio – if small you may be both producer and sound engineer.
An independent producer is employed by a band or a record label. In this role, you work for the artist(s) but you receive a fee independent of the studio fee. If you get to this level, you have an established reputation and are usually working for well-known artists.
A new "breed" of record producers are called "bedroom producers." Because of the major innovations in technology, people can set up recording studios in their homes and rent out sessions to artists, usually for less than a stand-alone studio.
Most producers begin as sound engineers in studios owned by others and move up to production roles.
Music Education
A degree in music education can land you a job in a public or private school, as a general music teacher or a vocal or instrumental instructor. You can also provide private music lessons, open your own music education studio, or get involved in kids' musical theatre. Advanced degrees can land you positions at the college level. These types of positions will require the traditional application procedure, and, obviously, require the proper level of preparation.
Performing Artist
This is often the most difficult career path, but you have a number of options. You can apply for a position with an orchestra; you can audition for a position with an existing group in need of an additional or replacement artist; you can go it alone and promote yourself on channels such as YouTube; you can participate in contests and "win" your way up to paying gigs.
The majority of performing artists remain local and/or regional, and many make a good living; others perform on nights, weekends, and holidays while they maintain their day jobs. And a certain percentage cut solos or albums and find promoters and agents to represent them to record labels.
Promoting oneself has become far more common these days, with artists creating their own labels and becoming a part of the indie music world. Success depends on great marketing and exposure.
So, Is There a Career in Music for You?
If you have a passion for music of any type, whether you are talented/skilled in performing or not, there is a career for you. Some of them require just your passion and ability to learn. Others require a degree to get a foot in the door.
How to Start a Music Career
The answer is as varied as the career types in this industry. If you want a career on the business side of the industry, then forge connections with those in it, take internships and apprenticeships. Learn from them. On the performance side, you will have to remain motivated and committed to your own promotion. Start locally and be a bit of a pest until you find agents and promoters willing to help.