Violinist Joshua Bell teamed up with Sony as they unveiled a new virtual reality concert experience for classical music fans.
Using a Playstation VR headset, you can now watch Bell in 360 degrees performing Brahms' 1st Hungarian Dance with his recital partner, pianist Sam Haywood. The creators say it allows you to take a look at the performance from any direction, as well as explore the acoustics of the virtual reality studio.
Bell spoke to the Violin Channel about the new development, saying he had always been a big fan of VR. "I never got to see Jascha Heifetz or Fritz Kreisler play live … but can you [imagine] if we had VR of them performing? We could sit right under their noses and watch him play and it would be an incredible experience," Bell added.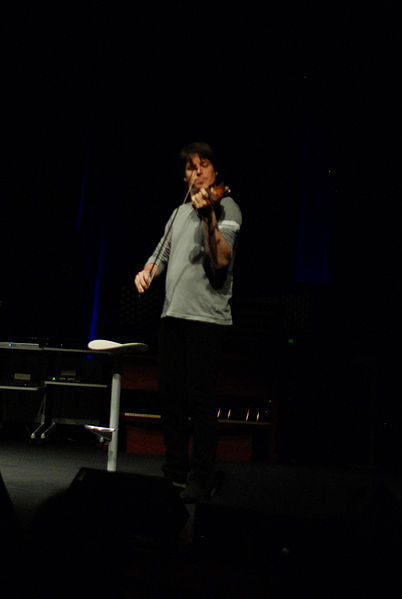 However, Bell isn't just hoping to reach out to classical music fans with this new invention. He wants people who would perhaps never have thought about going to a concert to watch the VR and become engaged with classical music. In addition, he told USA Today that the technology could in the future enable him to invite fans to concerts in his home virtually. Music teachers, an increasing number of whom are offering online lessons, could also benefit from further advancements of the technology in the years ahead.
Did you enjoy reading this article?
We rely heavily on the generosity of our readers in order to continue and expand our work. Even a small, regular donation can go a long way to help us pay our writers and expand our team so we can bring you the latest from the world of classical music and beyond. Please donate today in support of our Patreon campaign.