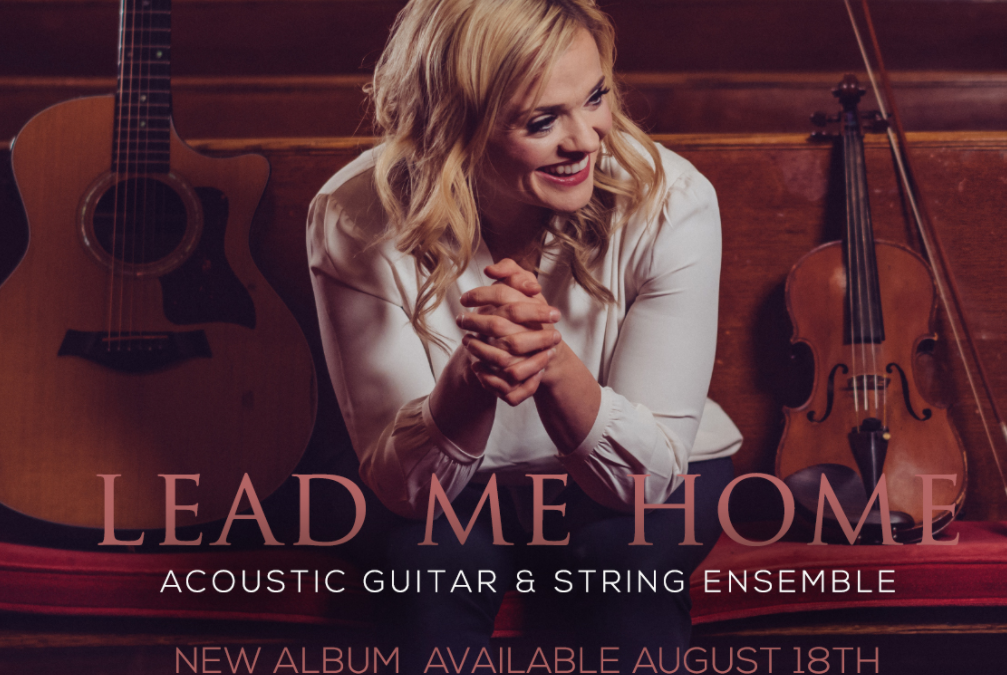 Check out Camille Nelson's debut compositions that will be featured on her newest album "Lead Me Home" heightening the of music innovativeness and overall emotive implementation.
Camille Nelson challenges the mainstream ideology of timeless musicianship through clever songwriting faculties coupled with signature melodic soundscapes. There is an immense amount of sanguinity on this LP that is dispersed throughout the tracks with a cheerfulness that expounds upon endearing skills that this artist possesses.
Contrastly, there is a subtle undertone of melancholy that reinforces the yin/yang vibrancy of her impeccable music that cannot be replicated or manufactured. In addition, the orchestral strings embedded into the compositions add a flawless nuance to each set of songs.
The artistry is worth mentioning with each track possessing a vibrant metaphorical picture representing the impassioned qualities that provide visual characteristics within the compositions. The acoustic components of her music are exceptional in relation to the ambient soundscapes peppered throughout the tracks.
Nelson sticks to her capacities while inherently doubling-down on her vocal abilities with more multi-faceted musical execution and assortments that please the audience's ears without becoming too overbearing in relation to the overall message.
The conceptualization of each composition blends fundamental sounds with a new contemporary and authentic type of music that forms a novel hybrid model. The rhythmic guitar and intricate piano sections are rooted throughout the tracks generating subtleties that contrast the arpeggiated patterns of pristine musicianship – the configurations display the elite level of mastery that Nelson possesses.
The reverberated sound was consistent on this LP establishing a luxurious presence on the tracks adding multitudes of depth and transparency. The penetrating violin play and string sections reveals the high-end of each mix as a supplemental form of expression that brings each song to life.
Camille wears many hats on this album with impressive guitar play, exceptional singing capabilities, and overall songwriting mastery. The audio engineering provided each song a sense of fullness and sonic professionalism that is rare of independent artists in contemporary music.
It is difficult to write timeless songs especially in an oversaturated music industry of aspiring musicians pining for supremacy, but she sets herself apart through originality and finding her true north by giving significant value to the genre itself.
The infusion of genres into a trifecta of pioneering sound was inherent on this LP and Nelson fans will not be disappointed – There has been a very positive response from her conscious following of loyal fans as well- Please check out the track listings below."
Amazing Grace
This track kicks off with vivid guitar picking patterns that grow significantly as the song matures into its true foundation. The orchestral sections set the bedrock of frequencies underlying the twangy guitar sound and support the song with effortless precision. The composition is both elegant and beautiful with a certain congruence that reinforces Camille's vision as an artist. The fluctuations of intensity throughout the single is arranged in a way that provides passionate variability that takes the musical audience on a journey through the creative mind of a current phenomenon.
Nearer My God To Thee
The sliding guitar portions of this song display the professional quality of musicianship that Nelson possesses in relation to amateur artists. Her ability to swiftly oscillate from different styles of play is extremely impressive and a scarce skill set. Every performance on this single was deliberate and contained a perfectionist quality that Camille strives for in her music. The wispy reverb and FX processing on this track give it a brilliant recital of sounds that move in harmony with one another towards another extraordinary composition.
Be Thou My Vision (feat. Alex Sharpe)
The down tempo boldness of this track is perfectly placed within the album's listings and truly demonstrates Nelson's unique ability to consolidate the whole album into a full-fledged story where each song runs through one another with a sense of seamless fluidity. Her melodic vocals transcend a divine reality and serve as another instrument within the collective mix in the song. This is one of my favorite songs as it was carefully thought out and the amount of passion put into the song surfaces through the harmony itself without the bells and whistles that other artists seem to hide behind.
Follow Camille Nelson:
Website: https://www.camillenelson.com/