The European Union Baroque Orchestra, based in Oxfordshire since its founding in 1985, has announced it is leaving Britain due to the uncertainty caused by Brexit.
The orchestra will relocate to Antwerp in Belgium where it hopes to avoid the restrictions on immigration expected to be imposed on foreign nationals when Britain exits the european Union.
"I do worry that European orchestras will not be inviting talented British musicians to work with them. It will just be too bureaucratically difficult," Emma Wilkinson, the orchestra's general manager, told the Guardian.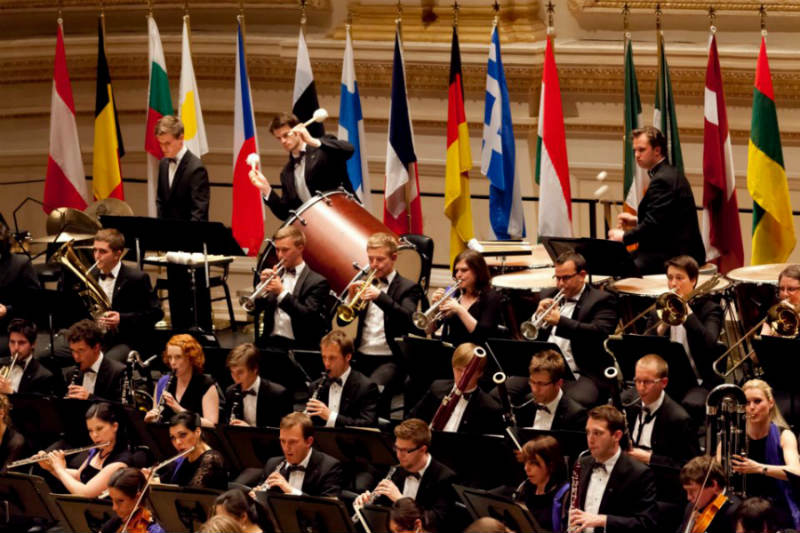 The orchestra could be the first of many to pack its bags. The European Union Youth Orchestra, which recently campaigned for financial support after its EU funding was cut, has been based in London since 1976. The EUYO has not confirmed its intentions yet but is developing a contingency plan to move to the continent.
Organisations like the royal Opera are also concerned that a points system for immigration or new visa requirements could make it impossible to bring in performers at the last minute in case of illness or other cancellations.
Immediately following the narrow vote to support Brexit last June, the Association of British Orchestras released a statement, saying it was "deeply concerned about the potential impact on its members."
It added, "The worst outcome for our members will be additional uncertainty, bureaucracy, and expense, allied to a worsening of their financial viability.
Did you enjoy reading this article?
We rely heavily on the generosity of our readers in order to continue and expand our work. Even a small, regular donation can go a long way to help us pay our writers and expand our team so we can bring you the latest from the world of classical music and beyond. Please donate today in support of our Patreon campaign.
"