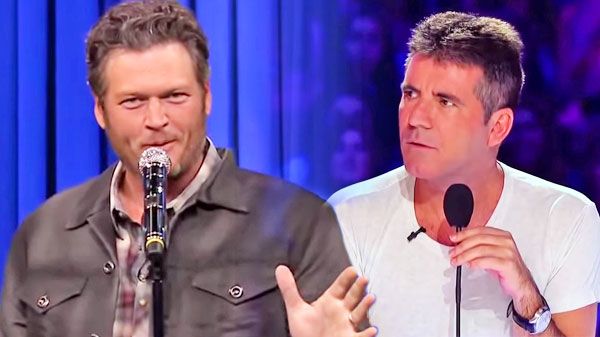 Network TV music shows have hit a new high, this time thanks to a spoof video of Blake Shelton and X Factor. Simon Cowell, known for his curt, often hurtful critiques of musical auditions, gets something different to find fault in here.
Intended for comedy and jest, this spoof video features a series of clips meant to look like Shelton, the country music icon, was giving his talent a try in the UK for the X Factor. Performing the song "Nothing's Gonna Stop Us" from Starship, Blake Shelton's voice has a strangely different style, and indication that lip-syncing may be more in line with where the clip originated.
A well done mash-up spoof clip here, making Cowell's shock and awe seem more authentic than it might have been had this "audition" actually transpired.