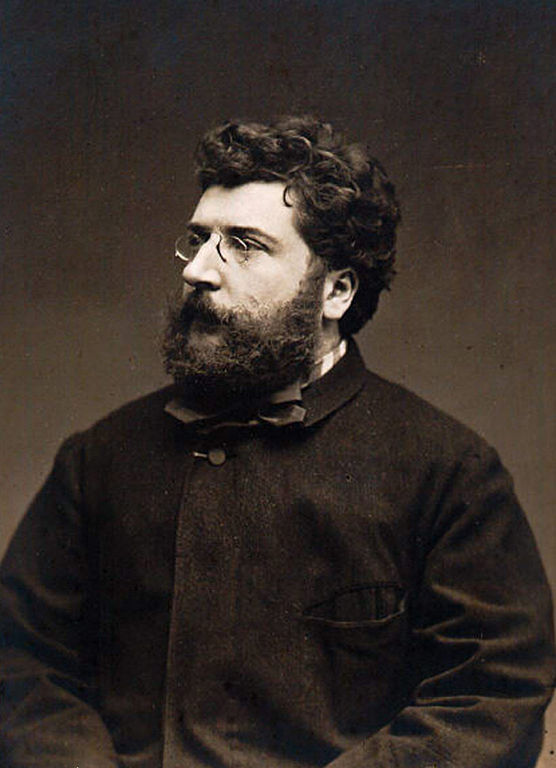 One of the most popular and frequently performed operas is Carmen by Georges Bizet (1838-1875). That was not the case during the composer's lifetime and he died thinking it was a failure. Controversy surrounded the opera before and after its world premiere on several levels: concern that the story might be inappropriate for family audiences, numerous revisions, negative first reviews, and accusations of using another composer's music for what would become one of the opera's most well-known arias.
The story is based on the 1845 novella, Carmen, by French author Prosper Mérimée. A Gypsy girl, Carmen, seduces a soldier, Don Jose, who kills her after she leaves him for a bullfighter, Escamillo. Bizet selected it after he was commissioned by the Opéra-Comique in Paris to write a full-length opera. Henri Meilhac and Ludovic Halévy, who had worked on several of Jacques Offenbach's operettas, were the librettists.
With Spain as the opera's setting, Bizet wanted his music to resemble the folk music associated with Gypsies, complete with castanets and flamenco rhythms. Carmen's first aria illustrates her provocative nature as she steps outside a cigarette factory and teases the men who have gathered there to get her attention. While flirting with them, she sings "L'amour est un oiseau rebelle" (Love is a rebellious bird), popularly known as the "Habanera."
The habanera is a style of music and dance that emerged from 19th-century Cuba, based on African rhythms. It means "the dance of Havana" and became internationally popular after sailors brought it to Spain. Habanera rhythms were included in classical compositions and dance music by composers in the Americas and Europe.
Bizet started working on Carmen in 1873. He had never been to Spain but had heard what he thought was a folksong that would instantly display Carmen's sultry demeanor. He kept the habanera rhythm that was already part of the song as well as the melody but reworked it for solo, chorus, and orchestra.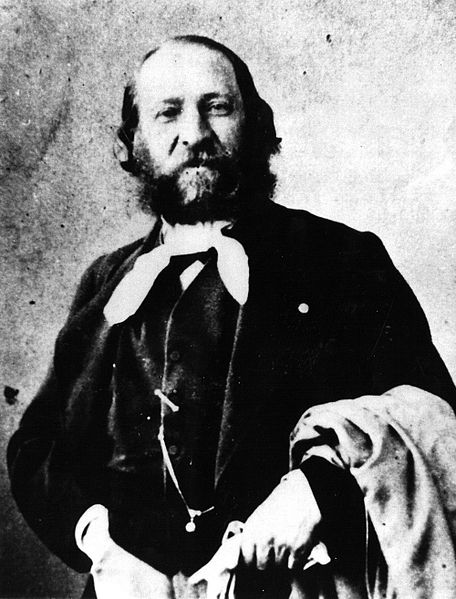 Sebastián Iradier (also spelled Yradier at the suggestion of his publisher) was a Basque composer from northern Spain. He started his music career as an organist, then taught at the Madrid Conservatory before traveling to Cuba where he developed an interest in habanera rhythms. One of his habaneras was the song "El Arreglito" for voice and piano. This was the song Bizet used for his "Habanera."
Iradier (1809-1865) had already faded into obscurity even before his death but some of his published songs were internationally known. "El Arreglito" was one of them. When people told Bizet that the melody he used was not a folksong but a composition by Yradier, he included an acknowledgment in the score giving appropriate credit.
Bizet finished the entire score in 1874 after delays caused by revisions, finding the right singers, and insistence from a co-director of the Opéra-Comique that the story was too risqué for family theater. The director ended up resigning even though he had been assured that the story would be toned down. Even with a softened version of the story, Carmen's world premiere on March 3, 1875, did not receive favorable reactions from either the audience or the critics. Some of the complaints focused on too much realism on stage, the title character had low morals, and the orchestra was too loud.
For the next three months, Carmen played in opera houses that were half empty even when management offered free tickets.
Bizet died June 3, 1875, following a heart attack at the age of 36. Further revisions followed replacing original spoken dialog with recitatives, re-orchestrating parts of it, then restoring the 1875 version. Today, Carmen is one of the most popular operas throughout the world and the Basque composer, Yradier, wrote one of the opera's most famous melodies.