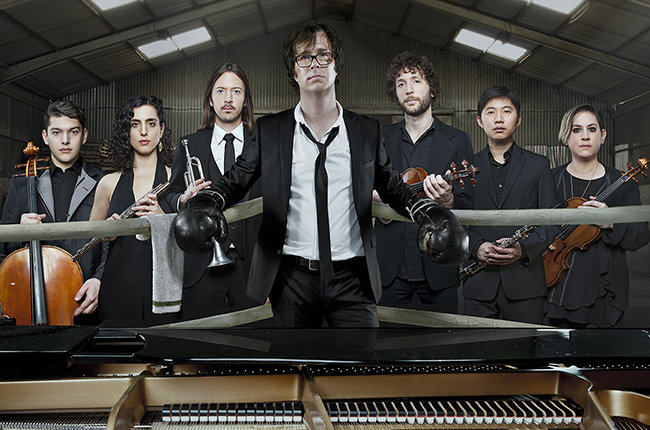 The first time I saw an image of Ben Folds I thought, "There's a regular-looking guy who is not trying to be a rock star." A slight reseeding hairline, glasses, and clothes worn by a regular dude don't evoke the rock star attitude of, say Bon Jovi or Bono.
Yet he found himself in the rock star role following the massive success of the single Brick, from his Whatever and Ever Amen album which also featured One Angry Dwarf. Despite incredible stardom, Folds has seemingly kept himself in a state of humility, musically never exploding to demands or tantrums that tend to befall other impressive songwriters.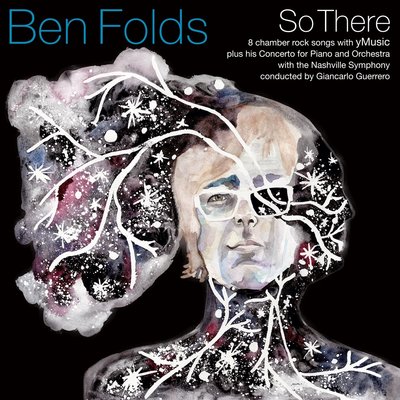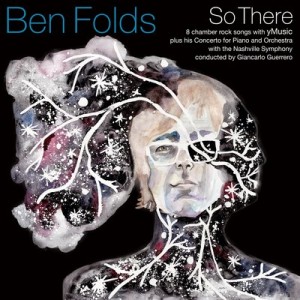 His latest album So There is proof that boxes are meant for musicians without the imagination and creative flexibility that Ben Folds has so aptly displayed all these years, even dating back to his pre-fame era (1994 and 1995). Known for his signature piano style that could pair him nicely as a modern day Elton John, Folds goes classical on So There by joining forces with yMusic, the classical sextet from NY for what has been branded as "chamber rock songs" along with a 3-part Concerto for piano and orchestra performed with the Nashville Symphony and conducted by Giancarlo Guerrera. The orchestral accompaniment take his already story-driven lyrics to a whole new level emotionally.
The result of this endeavour is simply amazing, from all accounts. The joining forces of Ben Folds signature songwriting and performance style pairs very well with the classical accompaniment, almost recreating the style that Folds has built his name and sound on. Standout tracks include Capable of Anything (ironically a song about limits more than possibilities), Phone In A Pool (about perpetual miscommunication), and the Concerto.
Every iteration of Ben Folds has revealed a new side and personality for a songwriter who continues to redefine whatever musical genre we try to place him in. This release is an album that takes not only his sound to new places, but also is proof that what other musicians in the pop realm say can't be done, Folds responds by doing it, then turns to his contemporaries as if to say, "So There."