Statistics from the classical music events listing site Bachtrack show that Ludwig van Beethoven topped the list of the most performed composers of last year.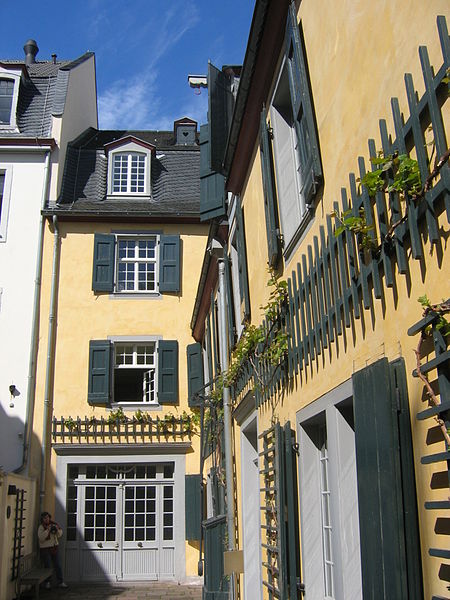 With Beethoven's Fifth Symphony unsurprisingly leading the list, the German composer also had five other works inside the top 10 pieces performed in 2016: Symphony No. 7 came in second, Symphony No. 3 in fourth, Symphony No. 6 came fifth, his Violin Concerto in sixth and the Piano Concerto No. 5 in eighth. Beethoven's dominance looks set to continue as we build towards the 250th anniversary of the composer's birth in 2020, which Germany is marking with a year of celebrations.
Second place went to Mozart, whose operas dominated the top 10 in that genre. The two most performed operas were The Magic Flute and The Marriage of Figaro, while Don Giovanni came in sixth and Cosi fan tutte in ninth.
The website, which listed over 32,000 classical performances from around the world last year, also presented a number of other interesting stats, which you can take a look at here.
Japan comes out as the most romantic country due to its preference for music from that era. Performances in Japan and other Asian countries are also more likely to take place in the afternoon than in Europe.
We also get an overview of the busiest schedules for conductors and musicians. Valery Gergiev leads the way with the baton, while Daniel Trifonov was the busiest pianist of the year. For string players, Leonidas Kavakos was the violinist who gave the most performances and Istvan Vardai led the way  among cellists.
In 2017, it's worth keeping an eye out for the works of Italian opera composer Umberto Giordano, who was born 150 years ago this year. The impact an anniversary year can have on the frequency of a composer's work being presented was shown last year in the case of Jean Sibelius, who dropped from the ninth most performed composer in 2015, the 150th anniversary of his birth, to 28th in 2016.
Did you enjoy reading this article?
We rely heavily on the generosity of our readers in order to continue and expand our work. Even a small, regular donation can go a long way to help us pay our writers and expand our team so we can bring you the latest from the world of classical music and beyond. Please donate today in support of our Patreon campaign.