Historical records suggest that Beethoven began music lessons with Joseph Haydn on 12 December, 1792, shortly after his arrival in Vienna. While it is unclear whether it was precisely on this day that Beethoven's studies began, 12 December is the first time that Haydn's name appears in Beethoven's notebook alongside a small fee for his services as a teacher.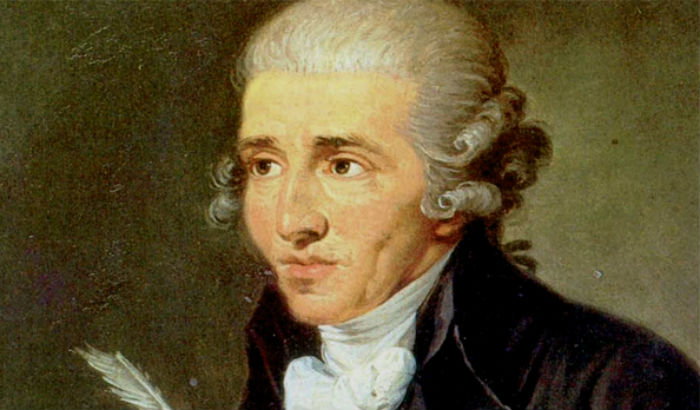 The relationship between the two seems to have begun friendly enough. Haydn visited Beethoven in Bonn on his return from London in the summer of 1792 and, after seeing the manuscripts for two of his compositions, undertook to take him on as a pupil if he came to Vienna. But tensions did emerge, seemingly because Haydn was too busy to attend to the tasks of a tutor.
Reports of Beethoven's stubborn, bold character as a young musician seeking to assert his own independence also suggest that he may have clashed with the older man, who had just past his 60th birthday when he began tutoring Beethoven and was heavily involved in completing new compositions.
He continued to give Beethoven lessons throughout 1793. He left Vienna in January 1794 but it is unclear when precisely the lessons came to an end.
Upon Haydn's return in 1795, Beethoven gave a performance of three piano trios in August of that year. After listening to Beethoven's performance, Haydn suggested that the third trio required additional work before it was published, a remark which Beethoven was shocked by.
Whatever the tensions between the two great composers may have been, Beethoven did pay tribute to Haydn by dedicating his next set of three Piano Sonatas to his former tutor.
https://www.youtube.com/watch?v=siwbfkgZ9T0