The BBC has just announced that its Ten Pieces programme is being expanded to secondary schools in the UK, involving young people from aged 11 and up. The idea started last year, when ten well-known pieces of classical music were chosen to be played in primary schools as a way to engage children with the classical repertoire. According to the BBC, over half of all primary schools got involved with the project.
Famous performers like violinist Nicola Benedetti have been involved in the programme, and this time around the BBC philharmonic orchestra will feature in a film playing all of the ten pieces which have been selected. Two Ten Pieces proms are also scheduled to take place at the Royal Albert Hall in July, featuring creative responses from school children as well as the pieces themselves.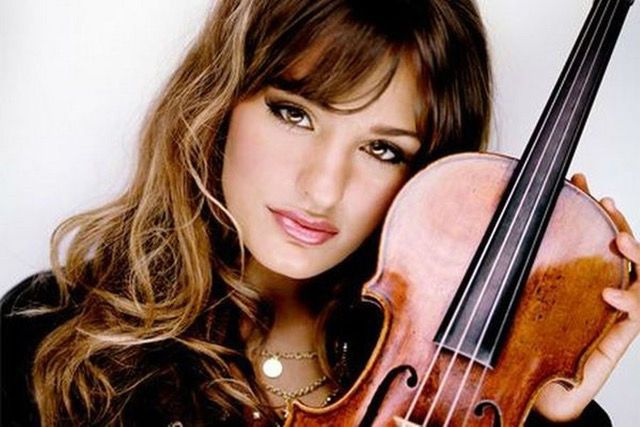 The pieces are supposed to be used as part of the wider music education curriculum to encourage creativity among students. Composer and musician Nitin Sawhney, another ambassador for the programme, said, "Children need to challenge their imaginations and a formal education in the arts instils children with confidence and an ability to learn through intuition as well as intellect."
It's safe to say that the vast majority of people involved with classical music will support the idea behind the project of trying to win a new generation's interest. The really big question though is: what do you think of the selections?
With such a wide range of composers, styles and periods to choose from, it would be hard to come up with a list of ten to please everybody. Last year, when the programme was first launched, the BBC's music magazine published suggestions from its readers, and if you look through them, you'll see what I mean.
Last year's list for younger children included works by Mozart and Beethoven, but neither composer is included in this year's edition.
There has been some debate about whether the choices are challenging enough, or whether some belong in a list of ten representative pieces of classical music. It does seem a shame that there is no piece where the piano is featured, and there's maybe a case to be made for having a piece for a string quartet or some other smaller ensemble than an orchestra.
This is the list of the ten pieces selected by the BBC. Do you think it has the right balance to inspire young people to embrace classical music? What do you think is missing? Did you have a favourite piece which got you interested when you were younger?
1. J.S. Bach, Toccata and Fugue in D minor, BWV 565
The instantly recognisable organ piece is played here by Karl Richter.
2. Bernstein, Mambo (West Side Story)
The Berlin Philharmonic takes on Bernstein's lively dance.
3. Bizet, Habanera and Toreador Song (Carmen)
This is one of the few pieces to include vocals, performed here by Maria Callas.
4. Anna Klyne, Night Ferry
Here is a brief clip from the 2012 piece by the British-born composer.
5. Haydn, Trumpet Concerto (third movement)
The entire concerto is well worth hearing, but this is the third movement.
6. Gabriel Prokofiev, Concerto for Turntables and Orchestra (fifth movement)
This is a performance of the entire concerto at the BBC Proms in 2011.
7. Shostakovich, Symphony no 10 (second movement)
The tense and dramatic second movement.
8. Vaughan Williams, The Lark Ascending
Now you can take it easy for a few minutes after the last high-tempo piece. Janine Jansen performs the Lark Ascending.
9. Verdi, Dies Irae and Tuba Mirum (Requiem)
Ok, rest over! It's time to turn up the volume again for this piece from Verdi.
10. Wagner, Ride of the Valkyries (Die Walkure)
And here's the Berlin Philharmonic again with Daniel Barenboim to complete the list with Wagner's classic.