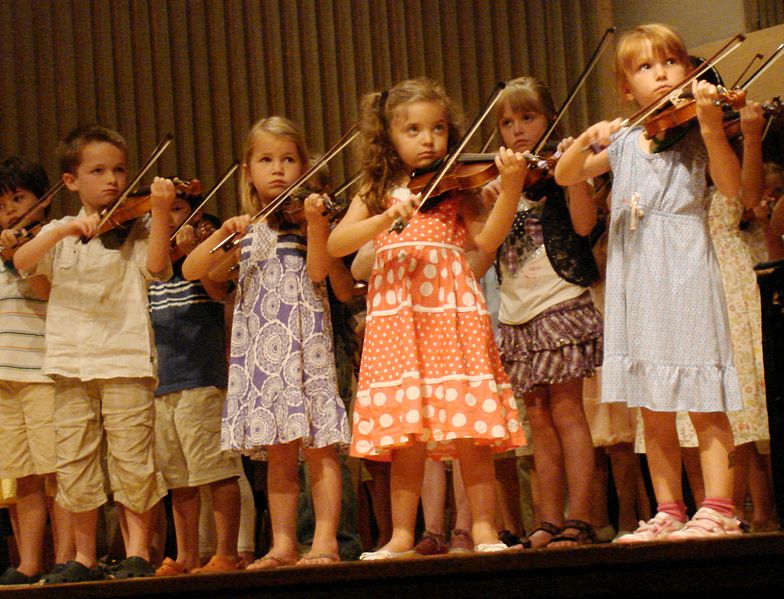 Despite widespread support for the idea that music education should be open to all, new research from University College London shows that this aspiration is far from being achieved.
Researchers looked at the situation in three areas in England–Leicester, Luton and Slough–and identified several major difficulties for children and young people seeking to access music tuition. Andrea Creech, the lead researcher in the study, said of the barriers, "These centre around competing demands and academic aspirations, the degree to which parents and teachers place value on music education, and pressures on time and resources."
Financial constraints, both for schools and families, were found to be a problem. The researchers confirmed something which will not come as a surprise to many: that children and young people from affluent families are more likely to be supported by parents, who can afford to buy instruments or pay for additional lessons.
A related problem was the availability of lessons, with researchers finding that children transferring from primary to secondary school would sometimes wait to the spring or summer term of their first year before beginning tuition. This not only makes it much harder to join extracurricular music activities, but also leaves a gap in the young musician's education.
Finally, researchers also pointed to more personal difficulties, including a lack of confidence on the part of young people, which is often exacerbated by the undervaluing of music as a subject. They noted that "generally, it was acknowledged that music was not valued as highly as more academic subjects."
This isn't just bad news for a new generation of musicians and those of us who want to see new musicians develop. As we have previously reported, a growing body of research has demonstrated how valuable music can be for a range of learning and educational activities, including brain activity and children's development.