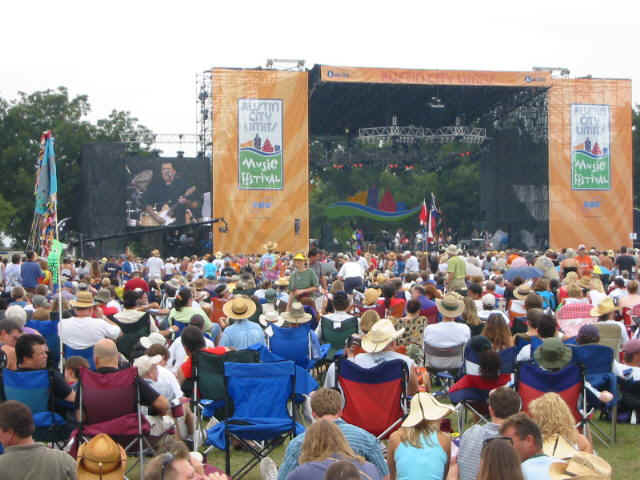 Music festivals remain one of the mainstays for live music experiences that continue to draw fans in from all over the world. There are few concert experiences that can compare to a multi-day festival of strong performers, blending artists who are well known and established with emerging and rising stars. Austin City Limits in the capital city of Texas has a 14 year history of bringing music fans together in the celebration of sound. Yet as the years have gone by, iconic performers have shifted the way that attendees view the festival.
Austin City Limits has evolved much in its decade and a half to attract more mainstream artists which have provided a mixed bag of performers and mixed views on the experience. The 2015 lineup included pop artist Drake, country legend Dwight Yoakum, and EDM specialist Deadmau5.
What has certainly shifted in the long-standing casual nature of the festival, a historically family-friendly weekend gathering, is a mixture of voices and talent that don't typically fit into that mold. The music styles of the performers stretch into even further varying degrees than what I consider normal, but that's not a negative takeaway. Blending country with hip-hop with alternative rock with emerging singer-songwriter is a good thing for the palettes of music fans across the board. Where the issue lies is the performance quality of these artists who are used to a different type of gathering in a widely different platform.
Drake's Coachella performance still lingers in the minds of both his die-hard fans as well as music critics seeking the famed performer to offer some kind of redemption. Austin City Limits afforded him that chance, though critics and fans seemed on the fence if that redemption was delivered.
Critics haven't left their jeers strictly to the pop-styled Drake, with the Foo Fighters taking a fair share of jabs following a performance that featured nothing but radio hits including the finale of Best Of You. Die hard fans want more than what radio has overplayed for 20 years, and new fans deserve more as well. Dave Grohl & Co have been rocking hard for over 2 decades but that time and experience seems to have sapped new creative juices from spilling into their stage shows. One shining piece of their set was the inclusion of local (Austin) talent Gary Clark, Jr with a performance of "What Did I Do? / God As My Witness."
The festival is also a place where emerging artists have a chance to make a strong debut to a larger audience. Kali Uchis, the pop sensation had a wonderful opportunity to showcase her blossoming talents, and the setup she had was primed to do just that, incorporating a 6-piece backup band in place of a DJ. The big obstacle she faced, and the audience experienced, was the lack of cohesion and gelling between her and her band members. The concept was great, the execution was not. The big stage or the small stage at Austin City Limits is the opportunity to showcase months of rehearsals and performances in other places, not to do a test run of a concept in the making. However, all of those criticisms aside Kali Uchis has definite talent and given time between her and her band's ongoing performances there are certainly big horizons in store for her.
It's no surprise (to me anyway) that indie musicians were the ones to really provide audiences with the quality performances. Though they didn't have the main stages to execute their set lists, nor the draw of the Foo Fighters or The Strokes, folk/country's Drew Holcolmb & The Neighbors (regularly feature on The Appetizer Radio Show) gave fans and attendees something else to be look forward to in emerging indie songwriting. Waxahatchee brought the alternative fans exactly what they were hungering for including potentially the best cover song of the event, playing "I Lost It" originally from Lucinda Williams.
As the festival continues to mirror what the city of Austin is becoming, a growing metropolis shifting from a heavy indie arts culture into a corporate arts district, we can only assume that the Austin City Limits festival will evolve into more of the same. As 75,000 music fans descend on the Texas capital for a short period of time, the influx of talent and commercialism will do more of what SXSW has done, grow out of its indie roots into something much more mainstream. The results will continue to be a mixed bag, with those smaller, indie artists doing the job of mainstay creators: inspiring true music fans with remarkable, yet non-commercially popular art.