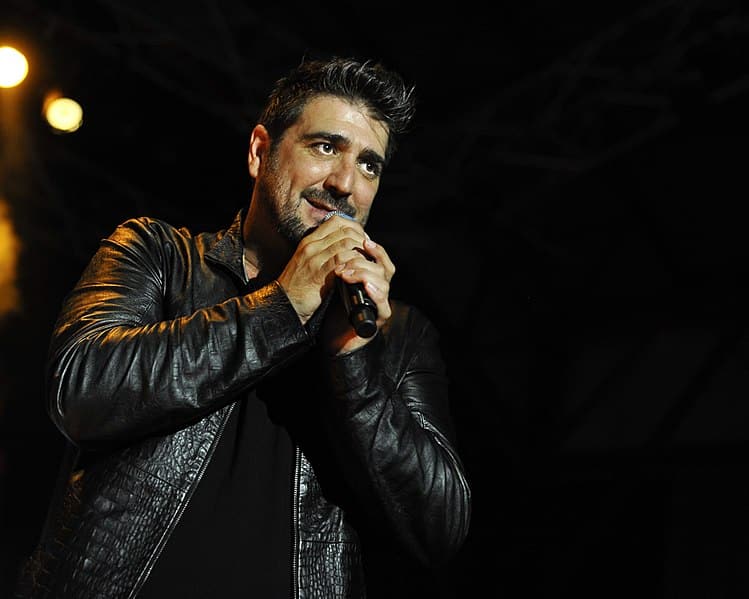 Biography of Antonio Orozco
If you have ever been interested in Spanish music, chances are that you have heard of Antonio Orozco. Not only is he a great musician, but he is also famous for his musical collaboration with Lucie Silvas. You couldn't have missed him.
DISCLOSURE: This post may contain affiliate links, meaning when you click the links and make a purchase, I receive a commission. As an Amazon Associate I earn from qualifying purchases.
Known to be one of the most authentic of all Spanish vocalists and composers, Orozco has managed to make it into the number one spot in the Spanish pop music charts with a number of his albums. In this article, we look more into his biography and see where this talented artist is coming from, and what inspired him to begin writing tunes.
Early life
Antonio Orozco was born in Spain on November 23, 1972 to a working-class Sevillian couple. He spent most of his childhood in Barcelona. Orozco also has a brother named Marcos. At the age of fifteen, during a trip to his parents' hometown, he learned about the local music culture there and became fascinated by it. It is because of this trip that he bought his first guitar and started composing music with it.
Beginnings
Soon enough, Orozco's musical talents began to show. He could write and play beautiful melodies which landed him gigs at bars and stations in Barcelona where he would entertain everyone in the room. It is through these gigs that he met the musician Xavi Perez, who encouraged him to record his own album.
This encouragement gave Orozco the motivation to begin working on his own album "Un reloj y una vela", which was released in the year 2000. Perez and a few others were heavily involved in its production. It was an independent album and therefore, was quite surprised when it sold more than a hundred thousand copies immediately. Confident, because of the success of the first, Orozco began working on another album "Semilla del silencio". This one came out in 2001 and did even better than the first one- selling three times the number of copies as the first one.
Similar success was followed by his third album "El principio del comienzo" which arrived in 2004 and spread across the United States and Latin America. This achievement enabled him to perform in the region and thus propelling him into the international spotlight.
In 2005, Orozco was invited to tour the Americas with another Spanish star, Juanes, and his performances were so good that they are now available in DVD. His fourth studio album which came out the following year was so popular and well received that it made it onto Billboard's Top 100 European Albums chart.
Performance
Albums
Music Career
Antonio Orozco has since become one of the most recognized Spanish performers. This is partly due to his creative process and talents as both a vocalist and songwriter. He is particularly popular in Spain and Latin America, having sold more than a million records worldwide since his very first album in 2000.
Because of his continued success, he has also won nine platinum labels and a gold record, earning position as one of the most esteemed singers in the Spanish music industry. In 2003, he won the award for the best live artist and has also received a Latin Grammy for his songs. This has placed him in the ranks with some of the best Spanish and Latin American musicians out there.
To date, from the very beginning of his career, he has performed in more than one thousand shows in both Spain and the Americas. He has released seven albums worldwide and retained number one spots in a number of Spanish speaking countries as well as maintained a spot in top ten in music in countries such as the United States which has a significant Spanish speaking population.
But that's not all, Antonio Orozco was able to enthrall more than a hundred thousand people in his performances in 2011 and 2012. The performance is said to be so good that it had to be turned into a live performance DVD to sell around Spain and elsewhere. The number of people who attended his concert is staggering and shows just how he is able to synchronize his music, singing, and chorography together.
After his enormous success, he began to do musicals as part of a group that he created in 2013 all throughout Spain. These acts also garnered a lot of attention and Antonio was seen working with a lot of other famous Spanish singers.
This too is in the works of being converted in DVD format for all of his fans to enjoy.
Present Day
As of now, Orozco has started to appear in a popular Spanish version of the X-factor called "La Voz". In this show, he is made to mentor up- and- coming stars who are selected from audition rounds; they are ordinary people given the chance of becoming musicians.
Not surprisingly, even in this show, Orozco has ended up becoming one of the most favorites and loved mentors to ever be on the show. Audiences describe him of being extremely charming to the point where one claims that he "enchanted" everyone from the very first episode that included him.
This show gets an audience of approximately five million viewers per episode, and thus has helped make Antonio Orozco even more famous than he already was, by making him a household name in not just Spain, but also in Latin America.