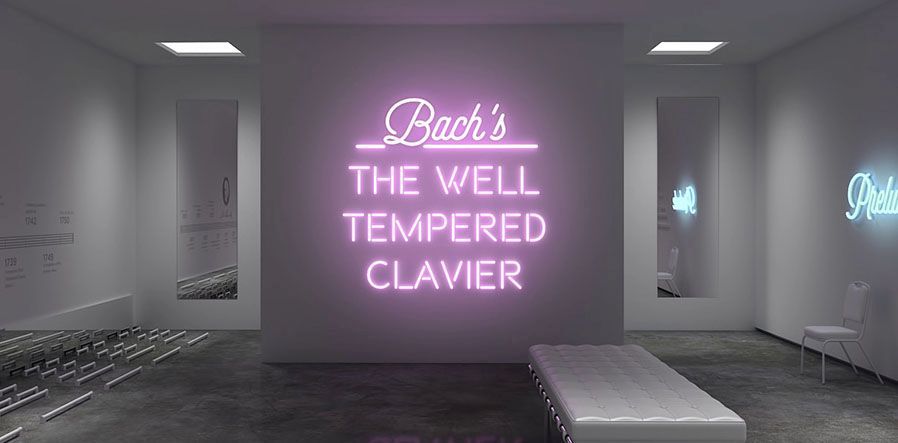 Sinfini Music has produced an interesting twist to Bach's Well-Tempered Clavier which combines animation and lighting to enhance the music, played by pianist Pierre-Laurent Aimard.
According to Sinfini Music's website, where you can watch the end result, the "animation illustrates and compliments elements of JS Bach's music that you may not have even noticed were there before." The design was led by visual artist and director Alan Warburton, who collaborated with music visualisation expert Matthew Bain. The lights are located in a room and an underground carpark.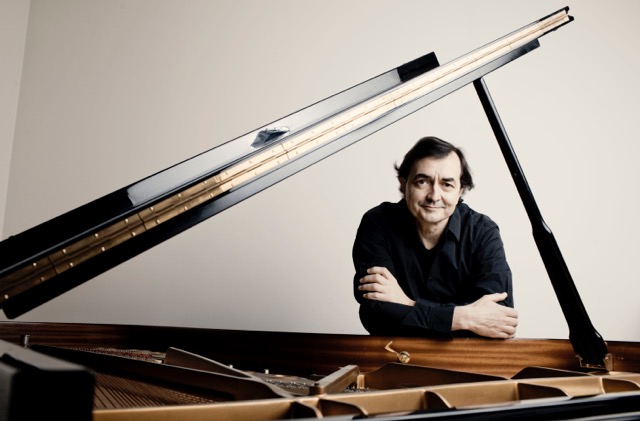 Warburton explains, "When Sinfini approached me to visualise Bach's Well-Tempered Clavier, they were particularly interested in graphic notation, a kind of alternative way of visualising music that seemed very intuitive and artistic." But after listening to Bach's fugue no 1 in C major, he also acknowledged that the music contains a lot of complexities. "I then loaded the music onto my phone and got on a random bus listening to the track on loop for about two hours. By the time I'd found my way back home I had digested how complex the music was–especially the fugue–and I realised I needed to keep the animation simple so the viewer could focus on the music," he continued.
Aimard has focused on contemporary music in particular, but also has recordings of Beethoven's five piano concertos. The Bach piece he plays here is part of the 48 preludes and fugues composed between 1722 and 1742 that make up the Well-Tempered Clavier. This encompasses two volumes, the Well-Tempered Clavier and Twenty-four Preludes and Fugues. In this recording you can hear Russian pianist Sviatoslav Richter play the complete first volume.
Warburton's project was funded by Sinfini Music, and if you're not familiar with their website, it's definitely worth taking a look at. They publish a wide range of articles, interviews and podcasts on classical music.