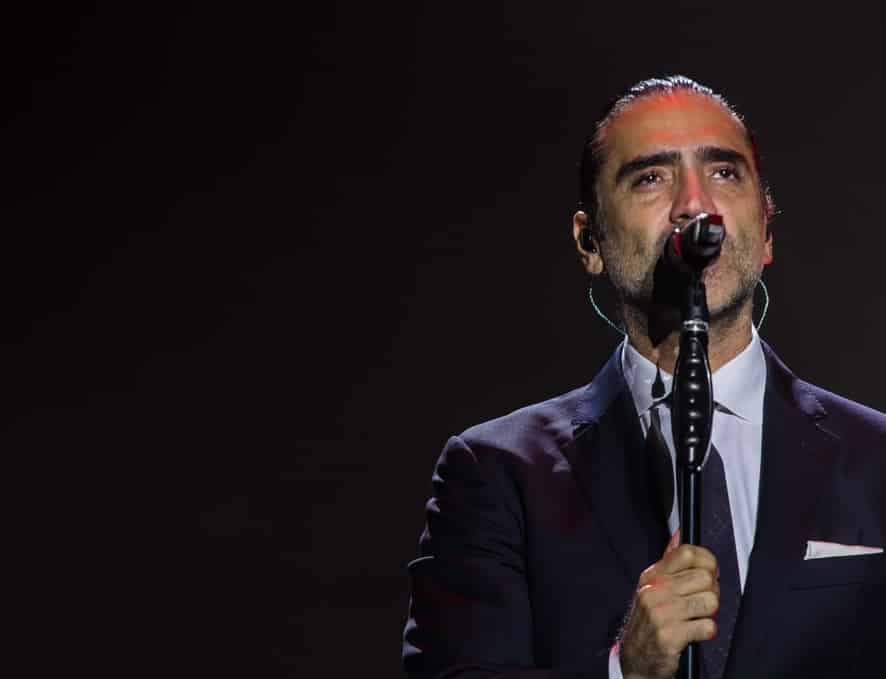 Biography of Alejandro Fernández
If one ever takes the time to think about it, fleeting famous personalities have always been common in the history of Mexican music, but one name which has remained a constant in the heart of all traditional, as well as modern music ringing away in Spanish, is none other than Alejandro Fernández Abarca.
Alejandro, who was once very fondly named by his fans 'El Potrillo' (The Little Colt) is one of those artists sitting in the legendary tier amongst all other Mexican singers. Although Alejandro rose to fame riding on his excellent voice and love towards traditional mariachi and ranchera music, he quickly grew extremely popular amongst the East and the West alike – holding the peak positions in Billboard charts for weeks, selling over 15 million records, and even being awarded his very own Star in the Hollywood Walk of Fame in 2005.
Early Years
Alejandro Fernández was born in the town of Guadalajara in Mexico, back in 1971, and had originally studied to become an architect, until the fateful year of 1991, when he finally acknowledged music to be his true calling.
When it comes to the personal life of Alejandro, one could say that he had come a long way from spending his evenings crashing his father's concerts and singing away to some traditional tunes.
Born to the legendary Mexican singer Vicente Fernández Gómez, who was more popularly known as "El Rey de la Música Ranchera" (The King of Ranchera Music), Alejandro Fernández' life had always revolved around music.
When he was merely five years old, little Alejandro had made his first public appearance at one of his father's shows. Unfortunately, the entire scenario took a turn for the worse, as in front of thousands of spectators, 5-year old Alejandro suffered a massive panic attack as he forgot the lyrics to the hit song 'Alejandra'. Fernández then had to be comforted by his father who didn't hesitate to come up on the stage and restore the merry mood of the concert.
Alejandro Fernández had always specialized in all traditional forms of Mexican country music and other folk songs, which found its place within the love showered on him by all of his Latin audience. However, when speaking about the exact moment he rose to the utmost fame which he revels in now, a well-informed person would call it to be circa 1995.
Performance
Albums
Achievements
Alejandro had originally released his self-titled debut album back in 1992, and this album had indeed introduced the western world to Alejandro's music prowess by acquiring the second rank at the Billboard Regional Mexican Albums charts.
Two hit singles from this very album "Necesito Olvidarla" and "Brumas" peaked at the 19th and 11th Billboard Hot Latin Songs of the year 1992 as well. His final evolution came as he recorded the "Como Quien Pierde Una Estrella" album in 1995 which kickstarted his massive popularity in other English-speaking countries with the single "Si Tu Supieras." charting number one at the U.S. Billboard Hot Latin Track category of the year.
Despite all these happy days, the 1990s remain demarcated as one of the worst years in the history of the Fernández family owing to the fact that Vincente Jr, Alejandro's eldest brother, fell victim to an unfortunate organized kidnapping crime.
Their father reportedly had to pay a huge amount of ransom to ensure the safe delivery of Vincente after the final straw fell, which came with a mail containing one of Vincente's dismembered fingers.
Fernández had also starred in the lead role of the 2004 movie Zapata: El sueño del héroe, which despite fairing quite poorly at the box office, received much critical acclaim for Alejandro's portrayal of Emiliano Zapata, a very famous Mexican revolutionary hero.
Alejandro's vocal scale puts him on the level of a Baritone tessitura; which translates to someone having an immense vocal versatility – a feat which has always been well incorporated in his live performances and collaboration albums.
As a nod to Alejandro's infamous charreria expertise, his live concerts always start off with a ranchera-esque ambiance with him singing in a charro outfit which he soon gets rid of as he begins to perform the other romantic ballads and pop songs from his library.
Alejandro Fernández was originally associated with the Sony Music Latin label from which he seceded back in 2008. Nevertheless, a copyright issue followed regarding alleged attempts from the former label of trying to release some of Alejandro's unreleased songs without the consent of his present company – Universal Music Latino. The entire fiasco of the year ended with the Federal Police arriving at the Sony office in Mexico City and seizing over 6,000 copies of the illegitimate album.
On the social front, Alejandro Fernández remains the proud co-owner of Unicenter – a shopping centre located in his hometown Guadalajara which houses several businesses, successfully providing employment opportunities for over 170 people.
Regarding his musical career, after a 4-year old hiatus, Alejandro returned to his fans with a whole new album titled "Rompiendo Fronteras" containing 11 tracks. Released on the 10th of February 2017, Rompiendo Fronteras remains the latest album from Alejandro Fernández and features famous Mexican songwriters like Mario Domm and Leonel García, and a special collaboration with famous Columbian band Morat.
Combining all of his previous music styles together, this album was certified platinum by the AMPROFON after its first week sales exceeded a total of 60,000 copies.