16-year-old soprano Abigail Winzer's first album is "Rejoice," a collection of traditional Christmas songs. It's quite brave to go with this choice for a debut record, given that songs like Silent Night and the First Noel have been an annual fixture for so long. But overall it has paid off, with Winzer's vocal talent and some creative arrangements providing "Rejoice" with its own, distinctive sound.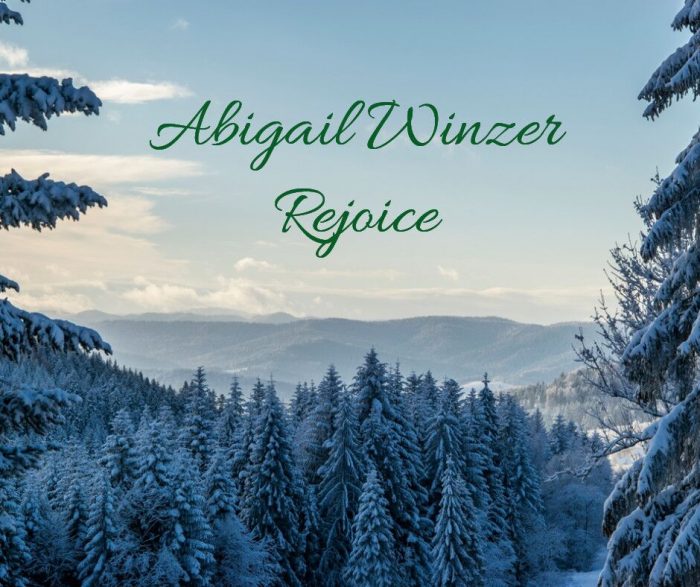 "O Holy Night" opens the album with a quiet, almost soothing combination of harp and Irish whistle, shifting into a piano accompaniment in the second verse. Winzer's vocals are at their best here, conveying perfectly the sentiment of joy in the song. Perhaps the attempt to build to a crescendo with rolling symbols towards the end was a little overdone, but this is a minor quibble.
"Silent Night" doesn't quite live up to the promise of the opening track. Winzer's vocals are solid, but the interruption of the flow of the song with bells and pauses between the lyrics makes it feel a little disjointed.
The instrumental interludes on the album are certainly relaxing, and with the hectic rushing around to get everything organised at this time of year that's sure to be welcome. Try the instrumental version of "God rest ye Merry Gentlemen" or the arrangement of "O come o come Emmanuel", which features a part for the duduk, if a moment of tranquility is what you're after.
Something of a more typical Christmas feel returns with "the First Noel," where Winzer is accompanied by bells.
"Rejoice" should be on your playlist if you're looking for a slightly different take on some Christmas favourites, or if you need a moment or two of peaceful relaxation during the busy build-up. And if Christmas music is a genre you'd rather avoid, the vocal talent displayed by Winzer on this album makes her one to watch for the future.
Rejoice is available for purchase through a number of streaming services and online retailers. Get more information at Abigail Winzer's
.