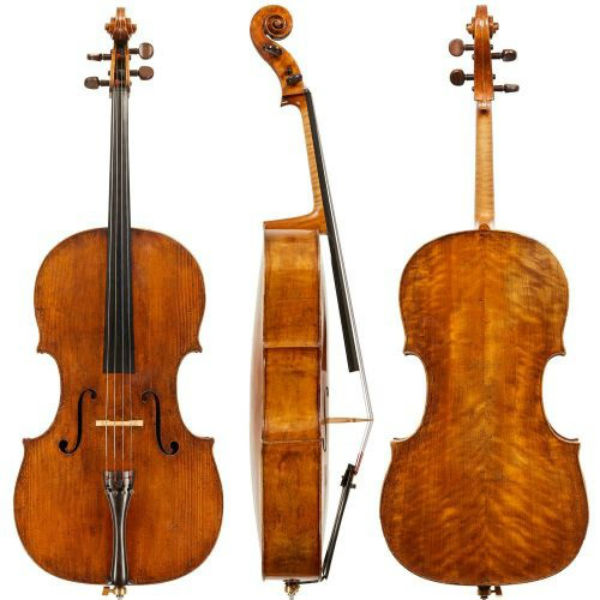 One of the 40 remaining cellos from 18th-century violin maker Giovanni Guadagnini was sold for a record-breaking price of $1.5 million at the auction.
The c.1743 model, which has a certificate of authenticity, was last on sale 60 years ago. It beat the previous record price for a Guadagnini violin of $1.39 million. The instrument was sold through Tarisio Auctions in New York.
The instrument carries the label "Joannes Baptista filius Laurentii Guadagnini decit Placentiae."
Guadagnini was heavily influenced by the Cremonese style of violin making. His father was allegedly a pupil of Stradivari. His first instruments date from about 1740, when he lived with his father in Piacenza. This is where the auctioned cello was made. He subsequently went to Milan in 1749, where he made some of his best violins. It is not entirely clear how long Guadagnini spent in Cremona around 1758, but he moved afterward to Parma until 1771.
Later in life, when he moved to Turin, his style increasingly reflected that of Stradivari, the best-known Italian violin maker. After his death, Guadagnini's sons turned to guitar and mandolin making, although the family continued to produce violins up until the 20th century.
In the cello on sale, Guadagnini used northern Italian poplar wood for the back, and the instrument was covered in a honey-colored varnish.
A violin made by Guadagnini in 1757 was recently loaned to the Sydney Symphony Orchestra by a patron. You can hear it being played in the video below.