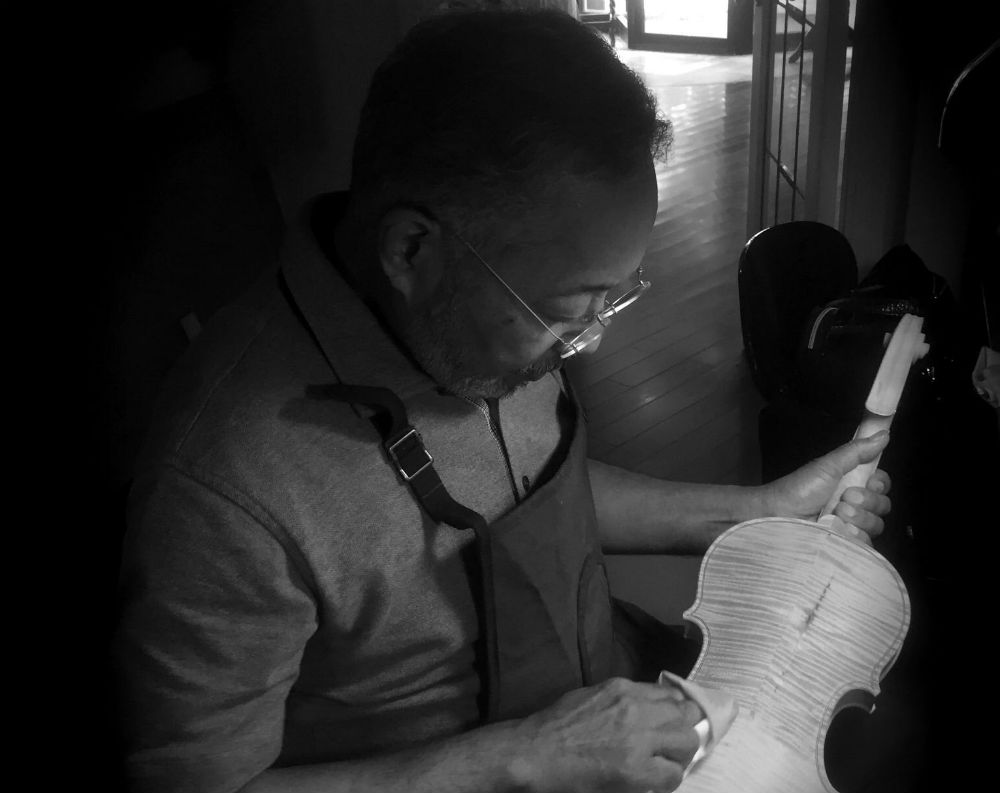 If you've ever thought like it's too late in life to follow your dream of learning a musical instrument or even making one, 81-year-old Amadio Arboleda will hopefully convince you otherwise. The long-term Japanese resident is about to complete the construction of his first violin as a violin maker's apprentice in Tokyo.
Arboleda applied to Tokyo-based violin maker Louis Caporale, who agreed to take him on at aged 78. Three years later, Arboleda is already starting on his second violin instrument.
Arboleda had an interest in violins from a young age, after he was lucky enough at aged 10 to see Yehudi Menuhin play Carnegie Hall in 1946. Later, a member of the New York Philharmonic visited his school and Arboleda was able to touch the violin. "The structure of his violin seemed to me to be so beautiful, combining the practicality of a piece of wood with the ability to produce wonderful-sounding music," Arboleda commented. "That fascinated me. So I dreamt one day I'd like to make one."
But Arboleda ended up pursuing another career, which took him to several countries including Germany and finally Japan, where he has lived for several decades.
However, he never gave up his dream. He flew to Cremona, a centre of violin making since the 16th century, in search of an apprenticeship, but was told by one manufacturer that he was "too old."
Caporale took a different view, allowing Arboleda to learn by holding a Stradivarius. "The feeling to know that I could create something as beautiful as a violin encouraged me to persist," he added.