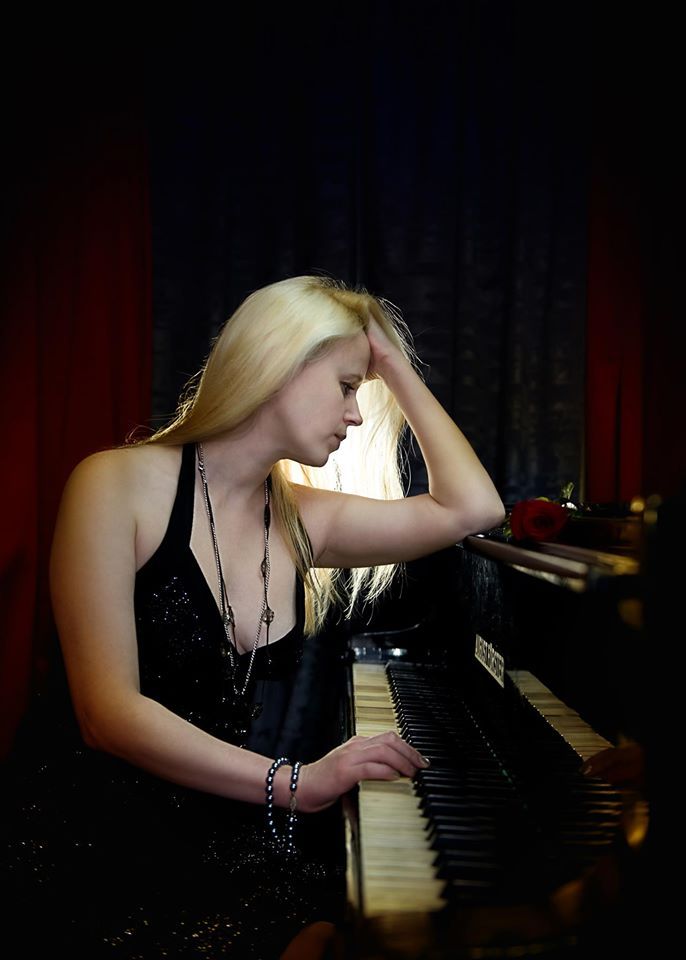 Meet Anna Leonova! Anna Leonova is an Ukrainian composer of contemporary classical music, pianist, composition teacher, piano and music theory teacher, currently living in Qatar. At an early age, Anna took an interest in music and started writing her own songs. Her music has been performed at various festivals and concerts throughout the world, such as "Mammern Classics" ( Mammern, Switzerland), TCU Festival of Ukrainian Chamber Music (Texas,USA), " Kyiv Music Fest " (Kyiv), " Music Premieres of the Season " (Kyiv), " Forum of young music " (Kyiv), "Contrasts" (Lviv), Kyiv Organ Hall. Anna has been previously featured as the 'Artist of the Week' on CMUSE and we are certainly glad  to have her answering our 3 questions.
1. "When and why did you start playing?"
"I started to play at 7, because I entered to Kyiv Specialized Secondary Music boarding school named after M. V. Lysenko and begun to compose the music at 8 years, because my older sister always composed music. At that time I thought that writing music is naturally for everybody."
2. "What is your favourite thing about music?"
"Writing orchestral works"
"What was your most difficult moment as a musician?"
"When my music could have not been performed for severals years, I felt lost, did not compose any new music because of it…"
You can find out more about Anna Leonova at http://www.annaleonova.com.
We encourage you to stay in touch with Anna's activity and her music by following her on 
https://myspace.com/annaleonova, https://www.facebook.com/AnnaLeonovaMusic?pnref=about.overview,
http://www.youtube.com/user/annaleono2010, https://www.reverbnation.com/annaleonovacomposer.