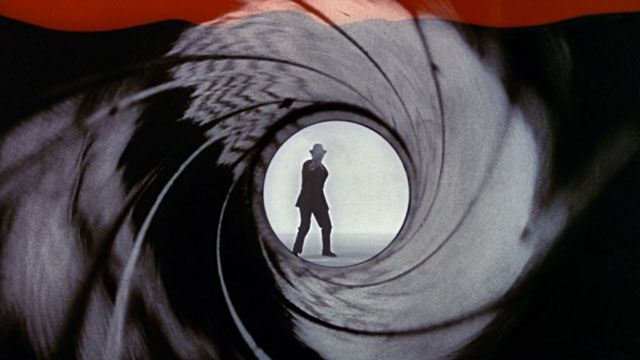 When Eon Productions approached Paul McCartney to write and record a theme song for the James Bond flick Live and Let Die (1973), it was a pretty gutsy move for several reasons. None of the previous seven Bond films had been headlined by a rock song and Paul McCartney, fresh off the Beatles breakup and heading up a new band called Wings, was not the surefire commercial success he would later become. What's more, McCartney was expensive; if the theme song was anything less than fantastic, it would be a financial drag on the film as a whole.
Fortunately, the theme song was fantastic—easily the most popular Bond theme song in the UK, according to a 2012 study by the PRS for Music, and very probably the most popular Bond theme anywhere else you look, too. It's also features some of McCartney's deepest lyrics which, if removed from their immediate context, seem to reflect on those difficult moments in our lives when we have to put our loyalty and compassion aside and just move on, for our own sake:
"When you were young, and your heart was an open book
you used to say 'live and let live' …
But if this ever-changing world in which we're living
makes you give in and cry,
say live and let die."
So beyond being a great Bond theme, it's a great rock song in general and one of the genre's very few anti-codependency anthems. When Guns N' Roses covered it in 1991, it earned them a Grammy nomination. Duffy's mellow 2008 cover for the charity album War Child: Heroes drew praise from critics (and McCartney himself), and revealed subtle layers in the vocal performance.
But how well does "Live and Let Die" work without vocals? And more to the point, if you replace Wings or Guns N' Roses or Duffy's band with two cellists and a pianist, what happens?
Nothing bad, necessarily, but under most circumstances you'd have a hard time bringing the same energy to the performance. You'd have to be creative. You'd have to be aggressive. You'd have to somehow convey both playfulness and world-weariness. In other words, you'd have to do something like this:
No matter how well musicians perform, they can't convey lyrical content with their instruments alone—it's that kind of transcendence, that kind of ambiguity, that gives instrumental music power that the written word lacks—but this performance is consonant with McCartney's original lyrics, and that's pretty amazing in itself. And more importantly, these three young men bring to their performance such a contagious sense of fun that it's hard not to enjoy it for what it is.
Luka Šulić and Stjepan Hauser (aka 2Cellos) are no strangers to ambitious genre crossovers — we've already profiled their cover of Mumford and Sons' "I Will Wait, and their implausibly perfect mashup of Iron Maiden's "The Trooper" and Gioachino Rossini's "William Tell Overture"—and Lang Lang, who is widely regarded as one of the world's greatest classical pianists, needs no introduction. But this is one of those rare covers that doesn't just demonstrate talent; it demonstrates a deep, intuitive connection to the source material and helps us discover new layers within it. Once you've heard this version of "Live and Let Die," you'll never hear the original the same way again.