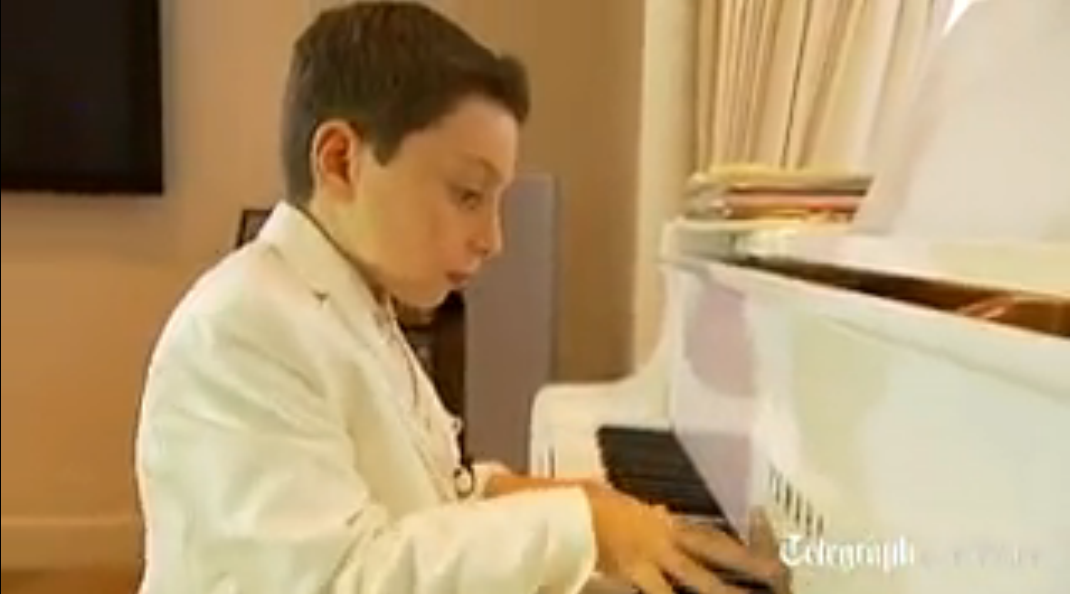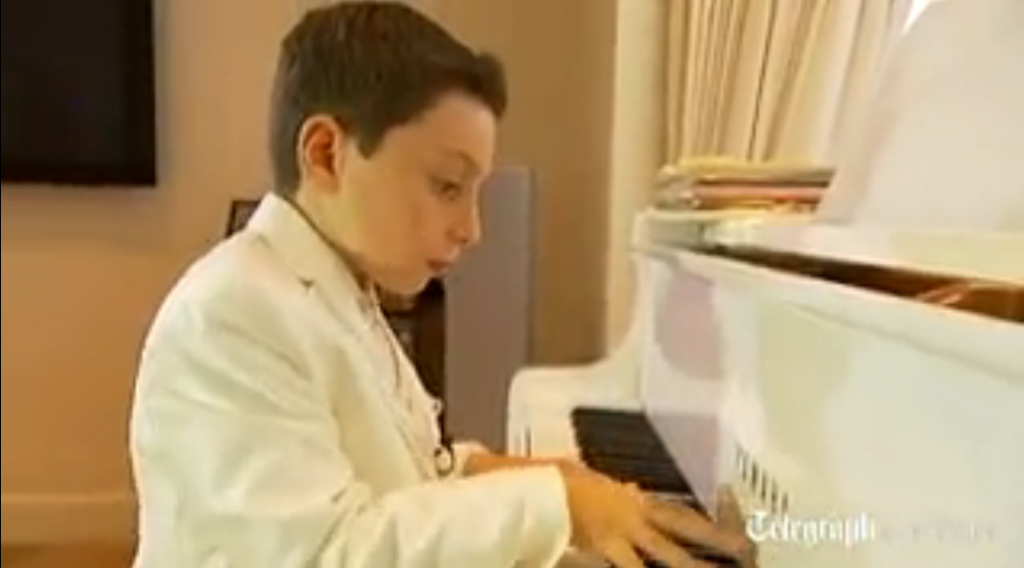 The eleven-year-old Curtis Elton, who received a LTCL at Trinity College London, started playing the piano when he was three. He used to listen to his mother Hayley, a concert pianist, and "really enjoyed it".
For his Licentiate exam–which is the equivalent of an undergraduate degree– he presented a 37-minute progamme comprehensive of Bach's Prelude and Fugue in D Minor, Mozart's Sonata in F and two Etudes by Chopin and April by John Ireland (the video footage for the Telegraph has Curtis state that he played Mozart's Sonata in D Major and Schubert Impromptu in G Flat Major).
For that purpose, he practiced for more than two hours a day.
The chief examiner praised Curtis's performances, saying that he played Mozart with "much virtuosity" and that his fingers moved "nimbly and easily" in one of Chopin's pieces, the Telegraph reports. Beside presenting the musical programme, he also had to write a 1000-word paper detailing the pieces and the histories of the composers. His mother Hayley trained him "like a marathon runner" for the exam, feeding him pasta to give him the much-needed energy.  In case you're wondering what composer he favors, he has a predilection for Chopin, even though he has a deep appreciation for classical, romantic, and modern music—in fact, he is currently learning the Bumblebee.
This is not the first time we've heard of him: he already appeared on Britain's Got Talent and on "Child Genius," while two years ago, when he was nine, he also was the youngest person in the world to pass a piano exam equivalent of the first year of university.
Curtis currently dreams of becoming a pianist and play at the Royal Albert Hall, even though he wouldn't mind becoming a doctor or even Prime Minister. Music-wise, he looks up to Liberace, Lang Lang and Elton John, while at the same time admiring Manchester United football players Wayne Rooney and Robin Van Persie.