Thanks to the internet and various free music download sites getting a hold of music has gotten easier than ever. People can get their favorite tunes with a simple click, ignoring whether or not the download is legal. Some people are honest to their bones and support their artists by paying for the songs on iTunes or Amazon. One of the major bonuses of buying songs is the guarantee the songs will be high-quality and available to you forever on a variety of devices. But I know that some of you out there maybe can't afford to buy all the songs you love. Maybe you just have too much love for an immense amount of music.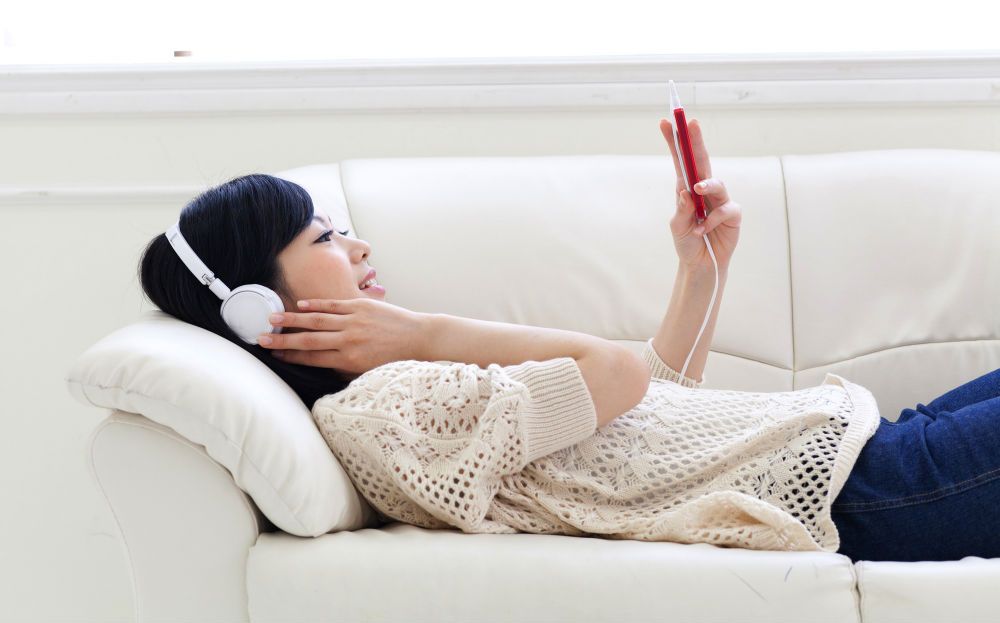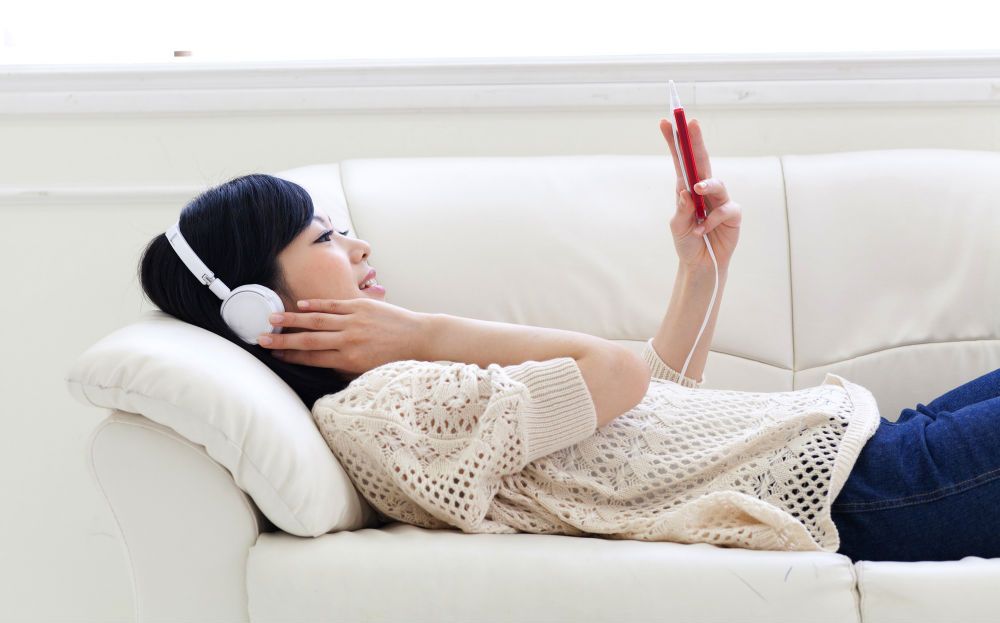 Well, I am here to tell you that you shouldn't have to pick and choose which songs are greater than others. There are definitely ways to enjoy all the kind of music you love without having to go to shady free music download sites you can barely pronounce the names of. We all know that sometimes streaming programs like Pandora or Songza just don't cut it when you want unique background music for your amazing day, so here are few other options to download song legally, so you don't have to lose sleep at night over breaking copyright laws.
Just a quick note: most of these free music download sites won't have all of the mainstream types of songs, but they do have a lot of great songs from independent artists and bands who haven't hit it big yet. You can probably find a few big hits here and there, but there will definitely be a huge variety for you to find something unique and perfect for your theme song.
So without further do, here are some legal free music download sites for your enjoyment:
1. Soundcloud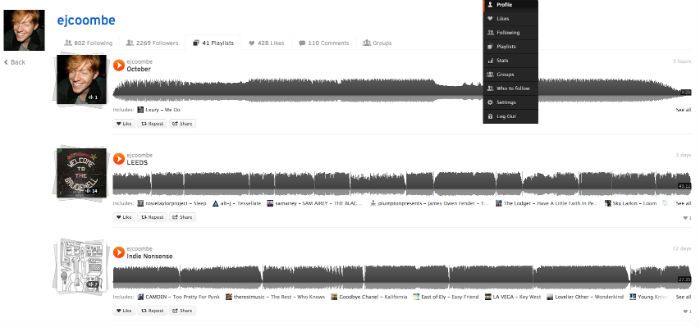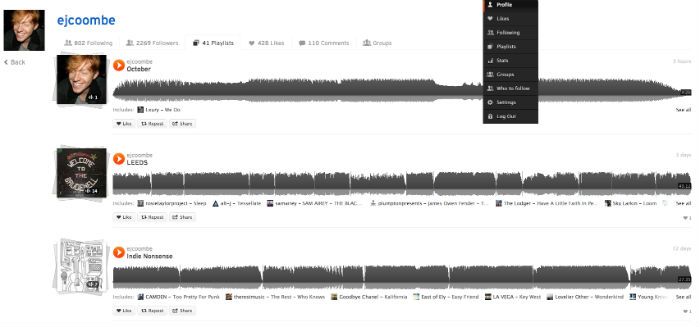 All the songs on here aren't free, and the ones that are aren't always completely legal, but they are known to go out of their way to verify the authenticity of popular musicians' accounts. A green dot lets users know that the profile is legit and that the musician posted the music themselves to allow people to enjoy it. It is up to the user to determine whether or not the downloads are ok as many profiles aren't verified even if they may be legitimate. Usually, a link to their Twitter account and Facebook pages are a good indication.
Users can search for tracks by artist, genre, popularity, or recent postings. There are a lot of free tracks available, even by mainstream artists who like to give back to their fanbase. They also have a Creative Commons licenses area where people can download and remix the tracks, legally and freely.
2. SoundOwl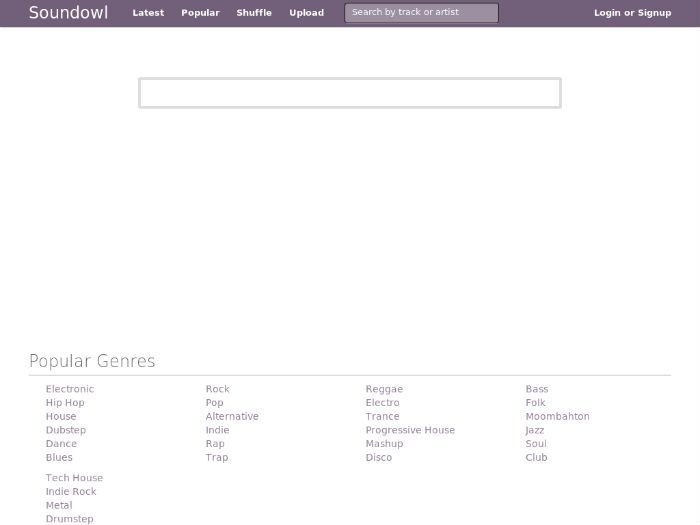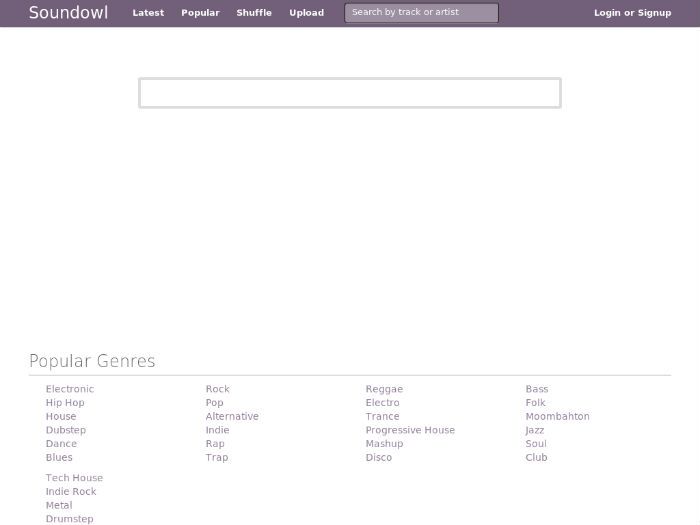 This is a platform created for musicians to distribute music they have developed themselves. While I am not sure 100% of their songs are legal, their DMCA policy and partnership with Copyseeker makes me feel pretty confident about this site. They take copyright infringement seriously and remove any material that violates those laws.
The user interface is simple and minimalist, with a search bar where you can type in any artist's name or song. The site will then bring up a list of tracks that fit your searched names, giving you lots of options to try. There is also a browsing function where you can search by genre or even enjoy a shuffle of random songs.
They currently have about 300,000 tracks available for download and preview, with most of it coming from independent sources, but still a good amount of more popular well-known songs.
3. MadeLoud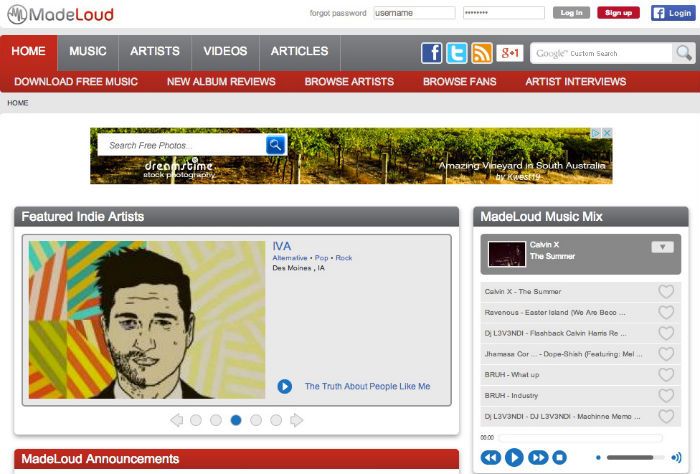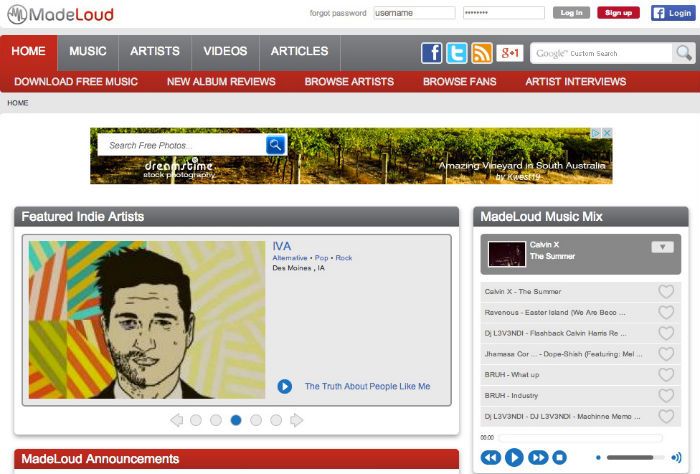 This is also a platform that allows artists to directly interact with fans. The artists upload their music directly, and fans can comment on the songs offering suggestions or even just awesome words of encouragement. You probably won't find really well-known artists on this site, but you will find some great unique pieces, and you can't beat the interaction. Songs do have a 45-second preview to give you a taste and really decide if you want to download it.
4. Free Music Archive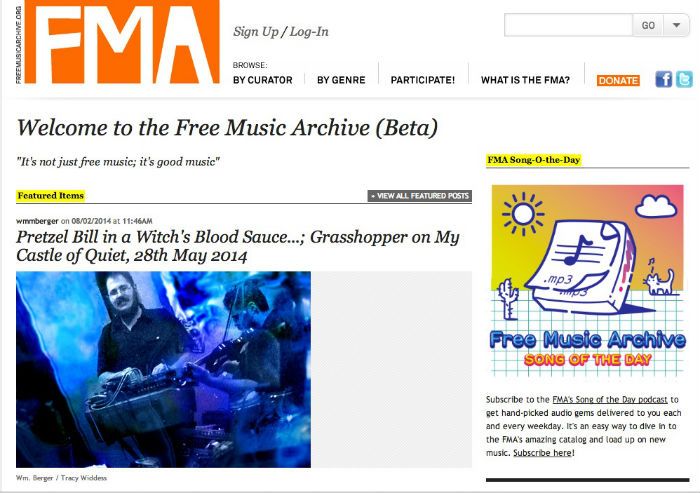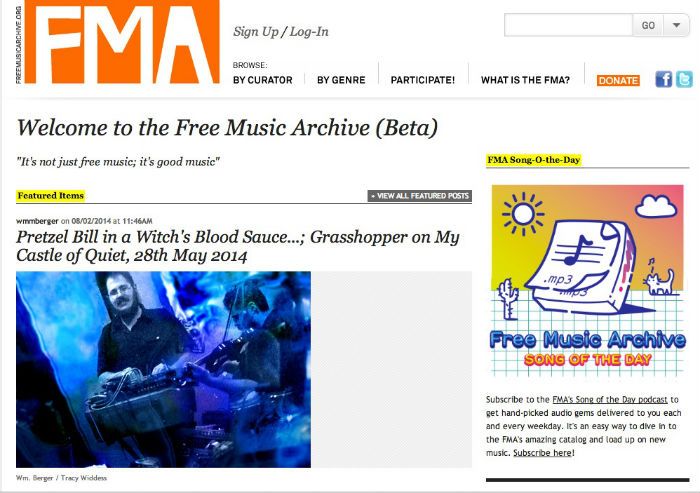 Created in 2009 by WFMU, a New Jersey-based radio station, it has an extremely large index of music from its partner curators as well as its users who are allowed to post their own music onto their archives.
5. NoiseTrade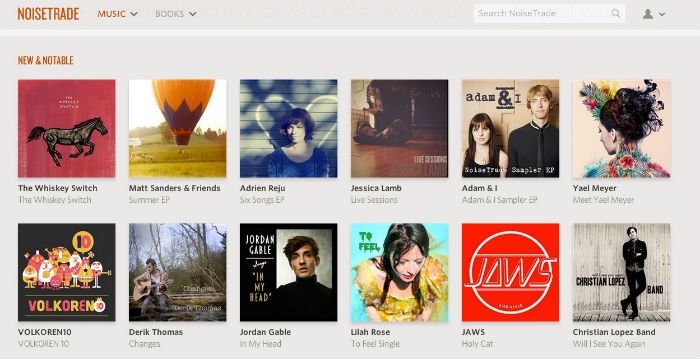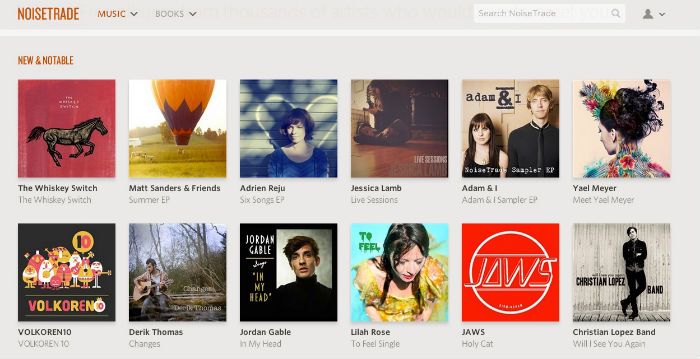 They are a double-deal platform, being both a free music download site and a promotion tool for artists. They can give you free tracks and albums if you provide an e-mail address which will lead to you getting promotional messages. Not a bad tradeoff. They also encourage users to share and post about the artists you like on social media, like Facebook and Twitter.
6. iMesh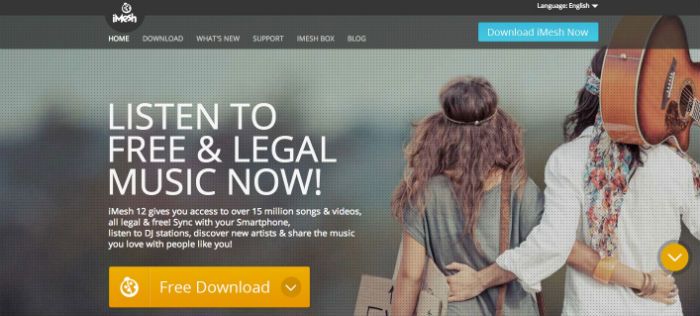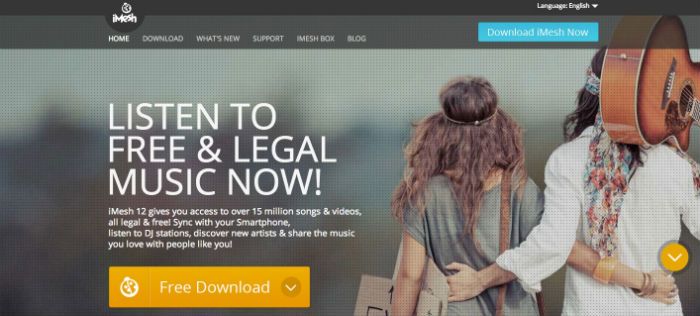 They won a lawsuit, making them the first person-to-person file-sharing site to be RIAA approved. There is software that users have to download to access their library of music, but it is a small price to pay to look through their large selection. This is also probably a good place to find songs from well-known artists since they can have up to 15 million songs and videos at any given time.
7. Amazon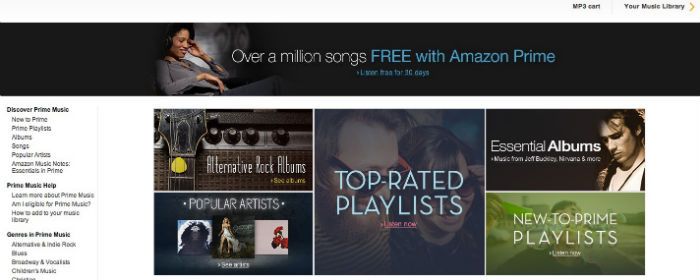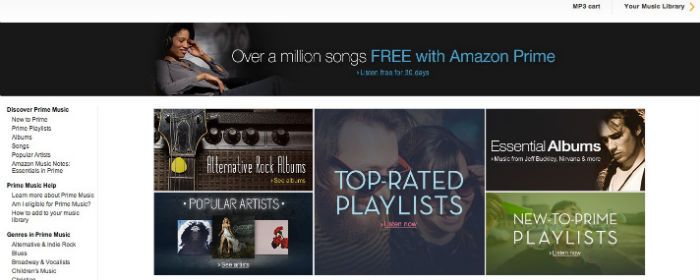 This is the largest online store that carries practically anything you can think of, so its no surprise they have a large selection of free music available. You can browse their libraries by genre and see the number of tracks within each category. Just go to MP3 Music>Music by Price>Songs>Free to access their treasure trove of songs.
8. MP3.com

Probably the oldest site here, it was established in 1997 and has had its fair share of problems over the years. They may not have as large a selection as you would expect, but they do have a solid amount of quality mp3's available. They also post a new free track daily and features different albums weekly. They are worth the visit, especially for some hard-to-find tracks.
9. PureVolume


This is more of a social media platform where users and artists create profiles and have discussions. The artists on this free music download site are relatively unknown in the music industry. Users can share artists that interest them with their friends, and artists can talk to their fans and post updates. Downloads are all purely legal with premium songs that can be downloaded for a fee.
10. Jamendo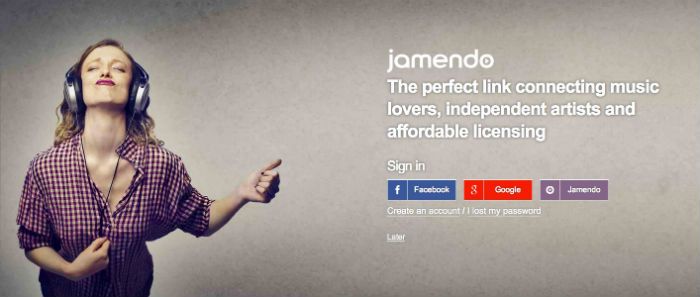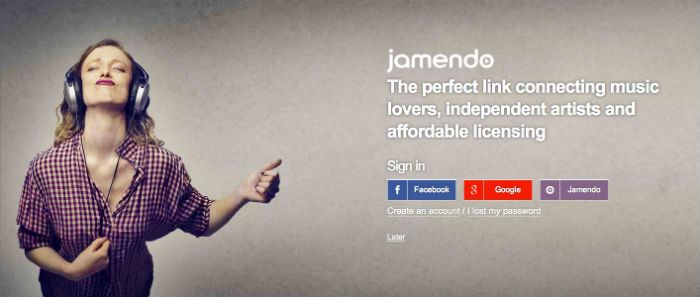 They have one of the largest selections of music on this list. With around 400,000 tracks from 40,000 different artists, they are full of talented musicians with amazing songs. You can look through the tracks they offer by categories like popularity, amount downloaded, most played, or even latest release. Users are allowed to rate songs here, so you can go through their listings pretty quickly to find things you would enjoy.
All of these free music download sites are great ways to expand your exposure to the world of music. They offer a great way to discover a new talent you might not otherwise encounter. Give some of them a try!
A quick tip:
A lot of people don't realize that following your favorite artists on Facebook can often lead to you being able to access freebies. They will often have free download links on their profiles and often reward people for 'liking' their page. This is perfect if you don't mind getting all their updates on your newsfeed. For those that do mind, a simple setting change can remedy the situation. It may not be a traditional download site, but it was definitely worth a mention regardless.