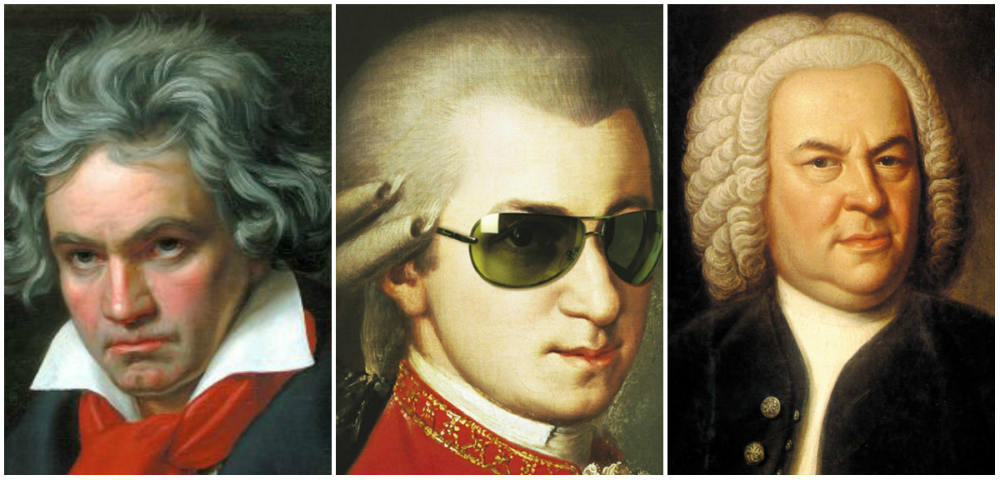 Mozart took top spot as the most performed composer last year, according to over 28,000 events listed on the classical music site Bachtrack. He overtook Beethoven, whose works had been played at the most concerts the previous year. Bach came in third.
A large number of of Mozart works performed came in opera, with le Nozze di Figaro, die Zauberflöte and Don Giovanni all making it into the top ten operas presented around the world. In instrumental works, Eine Kleine Nachtmusik was among the most performed pieces. The most performed work of all across opera, instrumental and ballet was Tchaikovsky's Nutcracker.
Beethoven was represented more in instrumental works, with his Symphony No. 5 being the most popular. It surpassed Handel's Messiah as the most performed piece of music. Beethoven's Symphony No. 6 and No. 7 also made the top eight.
2015 was the 150th anniversary of the birth of Sibelius and this helped make him one of the composers whose popularity rose most sharply. Compared to being only the 26th most performed composer in 2014, he took 8th place last year.
There were no shortage of busy conductors and orchestras throughout the year. The 28,000 events listed on Bachtrack equates to almost 80 per day. John McPhee, of the Boston Symphony, was the most active with the baton, with 28 separate engagements during December alone. Most of the busiest orchestras were either in the United States or Germany. The Chicago Symphony took top spot, followed by the New York Philharmonic, the San Francisco Symphony and the Berlin Philharmonic.
You can find the full list on the Bachtrack website. As well as offering listings of concerts from around the world, Bachtrack also posted over 2,000 classical music reviews last year.