14 Musical Works In The Most Unusual Time Signatures
The use of odd-time signatures, and frequently changing time signatures from measure to measure, came into popular Western music in the late 1800s and early 1900s through classical music pieces written by composers including Bela Bartok, Igor Stravinsky, and others.
In the 60's and 70's, a bunch of Jazz and Rock Musicians listened to serious classical music and they took some of those ideas and applied them to different forms. It did not necessarily require that the musicians involved actually read sheet music or study it in a classroom; they heard classical music on recordings and on radio broadcasts and they decided to use these ideas when writing their own original music.
Here you can listen some of the most famous examples of pieces with unusual rhythms:
1. Prelude no. 15 from 'The Well-Tempered Clavier' by Johann Sebastian Bach: 24/16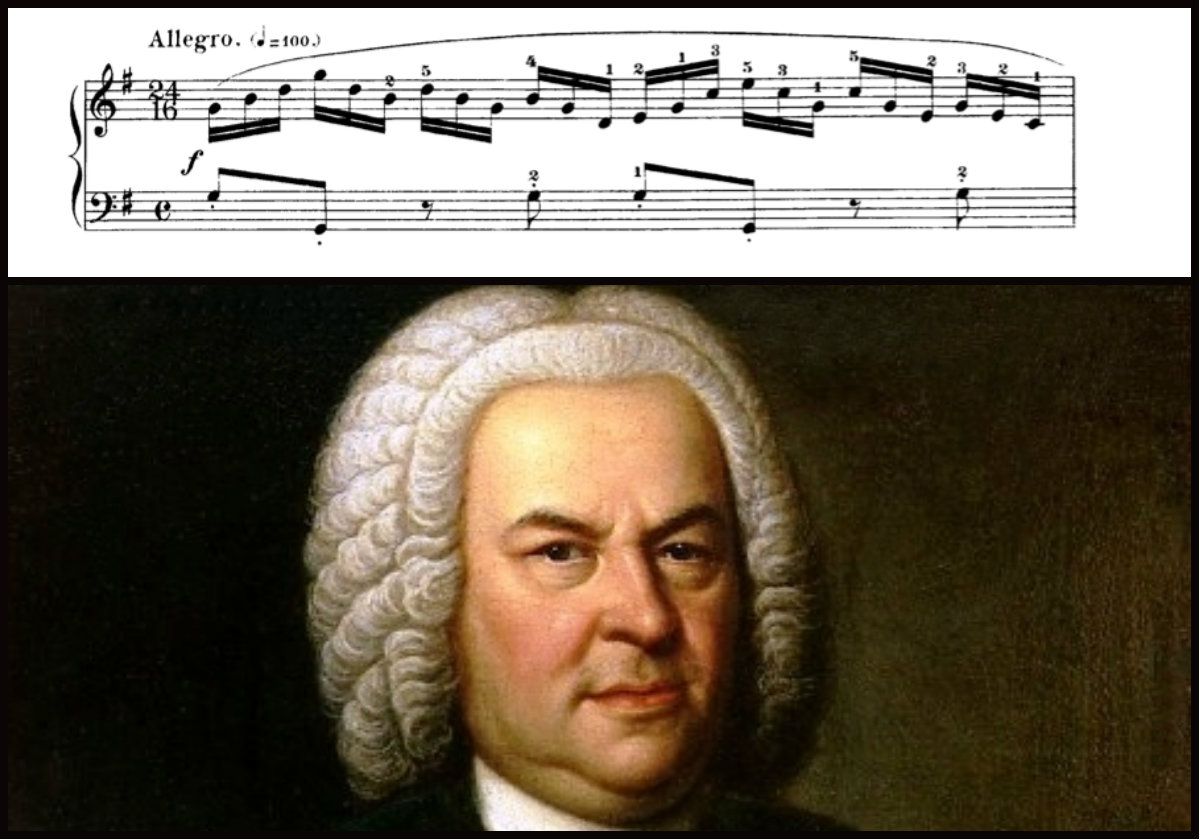 2. Lilliputsche Chaconne (the so-called 'Gulliver Suite') by Georg Philipp Telemann: 3/32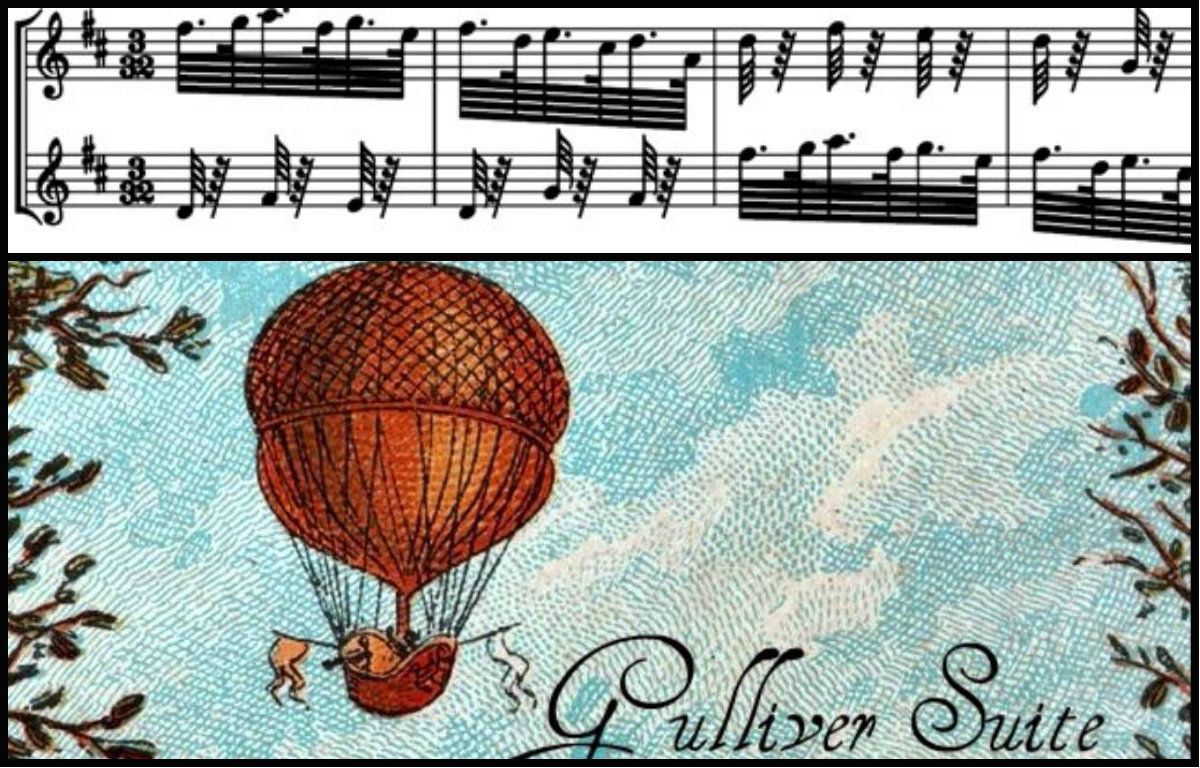 3. Variatio 26, a 2 Clav., from the 'Goldberg Variations' by Johann Sebastian Bach. (18/16 in one hand against 3/4 in the other, exchanging hands at intervals until the last five bars where both hands are in 18/16)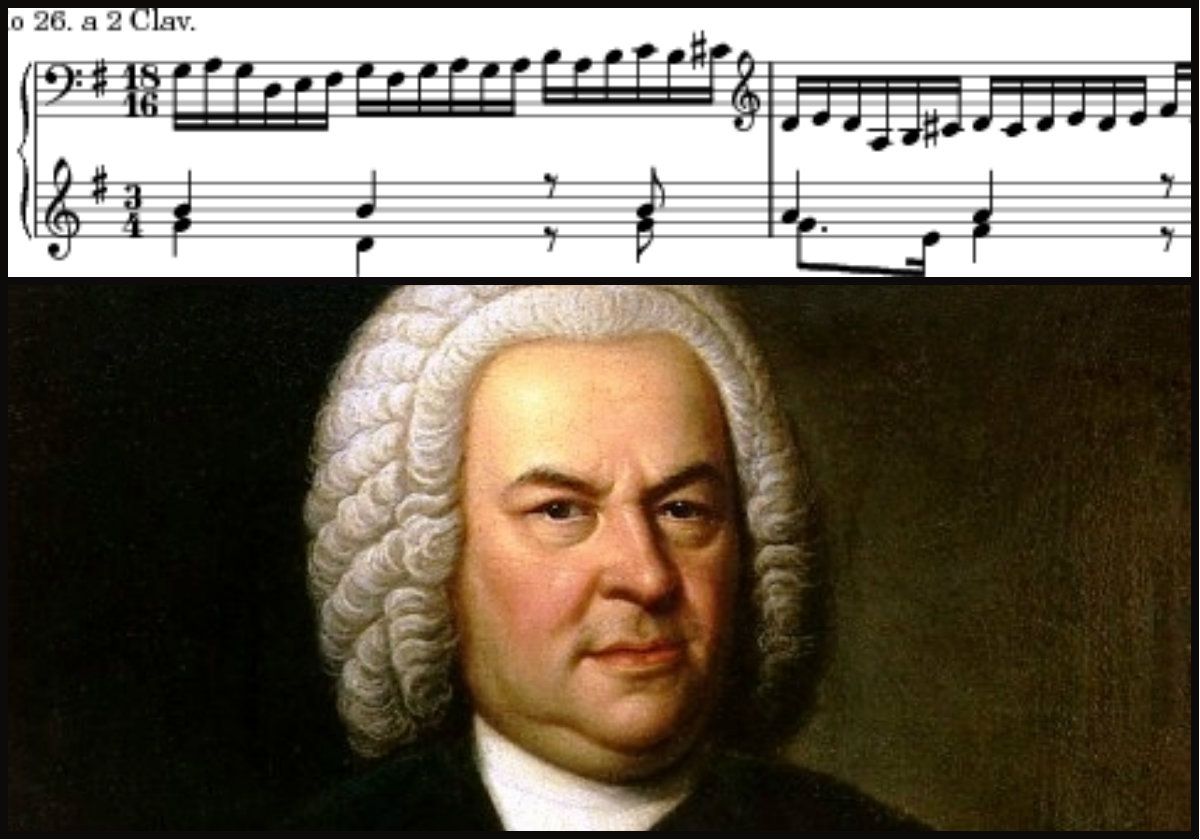 4. Sketch, Op. 1 No. 10, by Alexei Stanchinsky: 2/16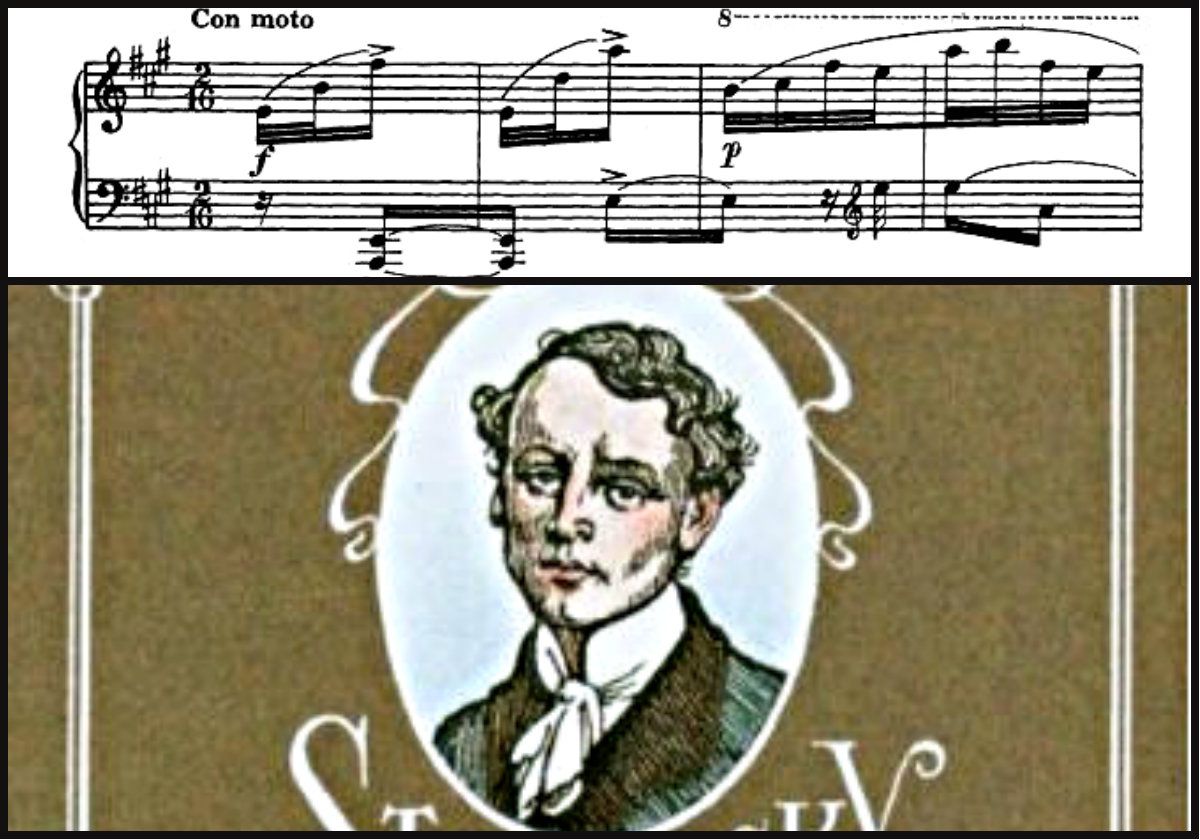 5. Six Dances in Bulgarian Rhythm – No. 2, from Béla Bartók's Mikrokosmos: 7/8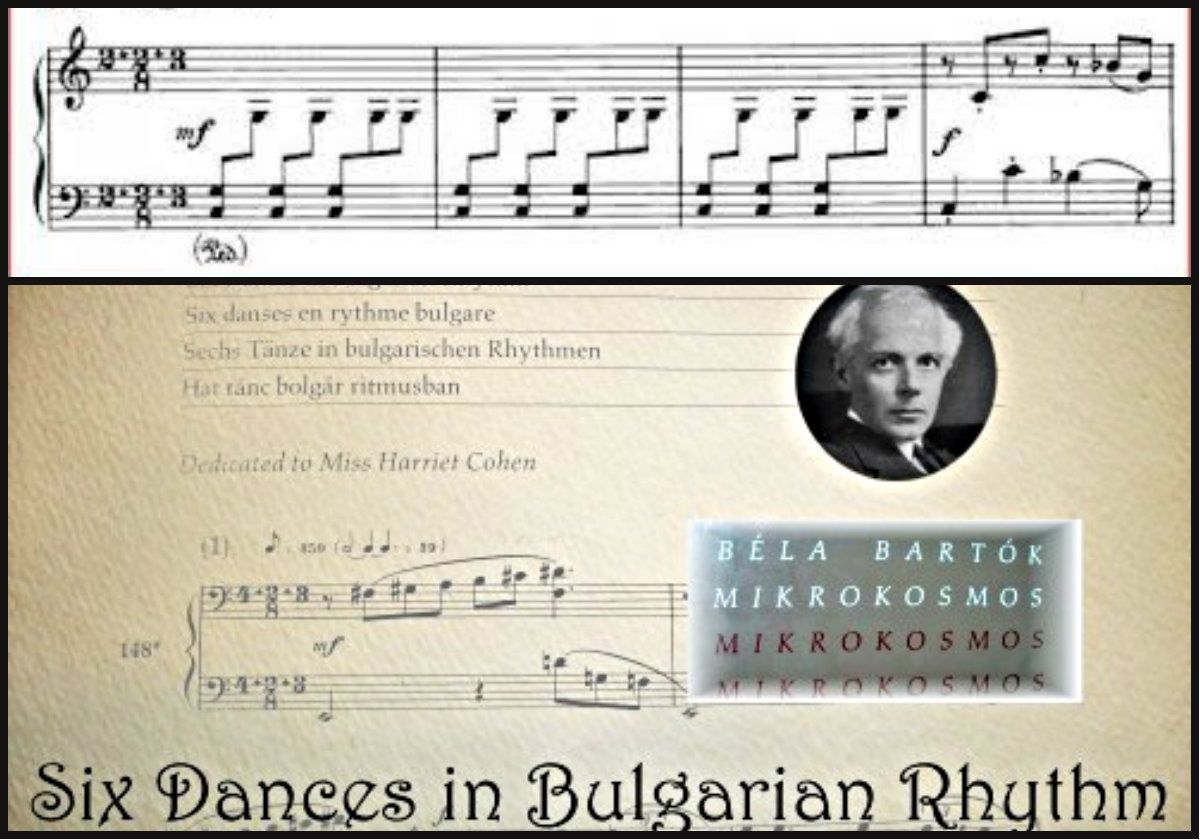 6. No. 41a from 'Study for Player Piano' by Conlon Nancarrow – Time Signature: 1/√π/√⅔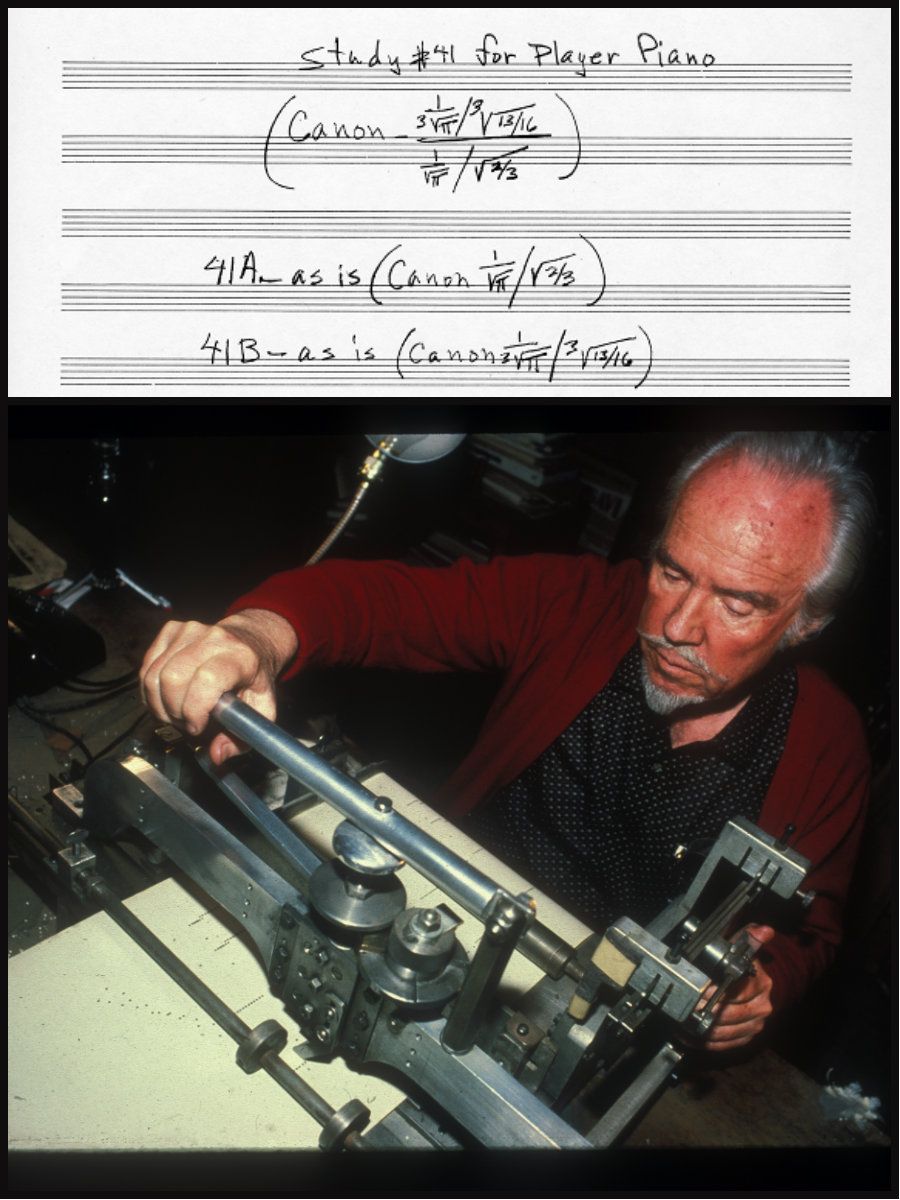 7. Klavierstück IX by Karlheinz Stockhausen: 34/8, 42/8, 87/8, 142/8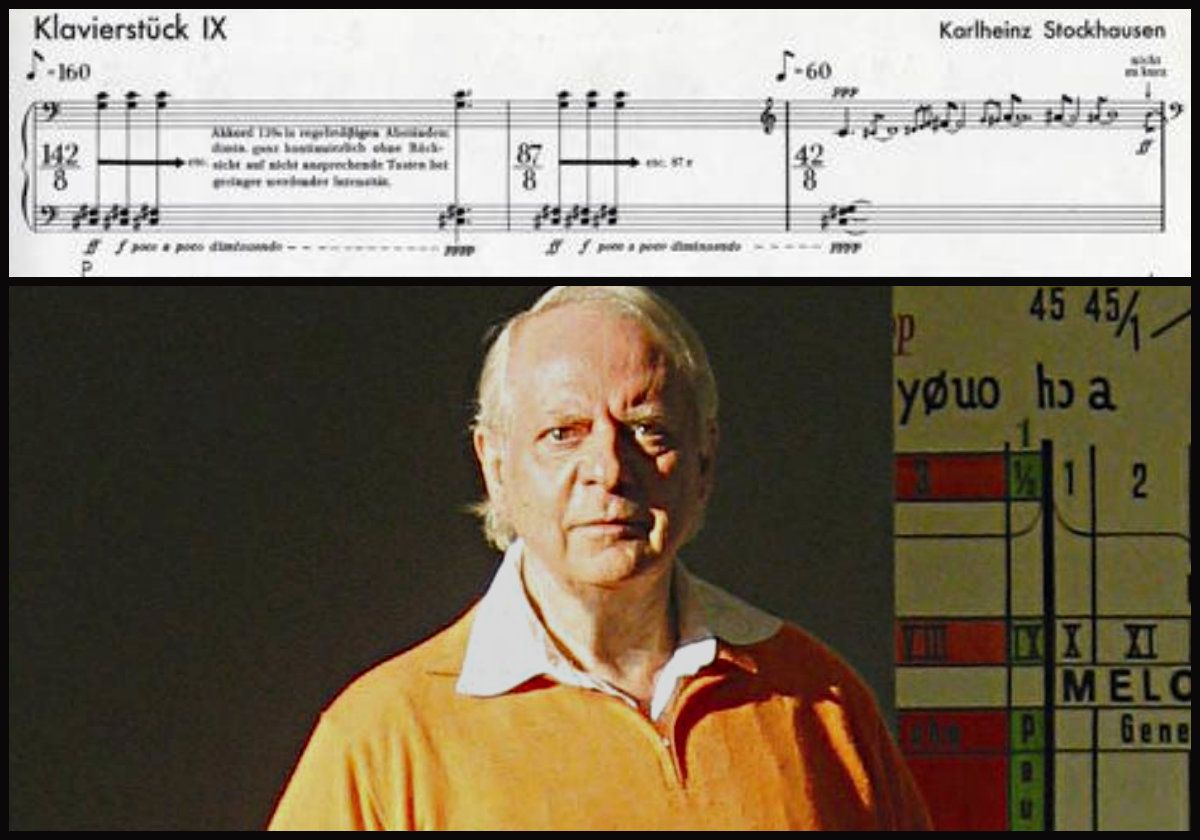 8. Blue Rondo à la Turk by the Dave Brubeck Quartet (Played as 2+2+2+3 and 3+3+3, with some alternating sections of 4/4)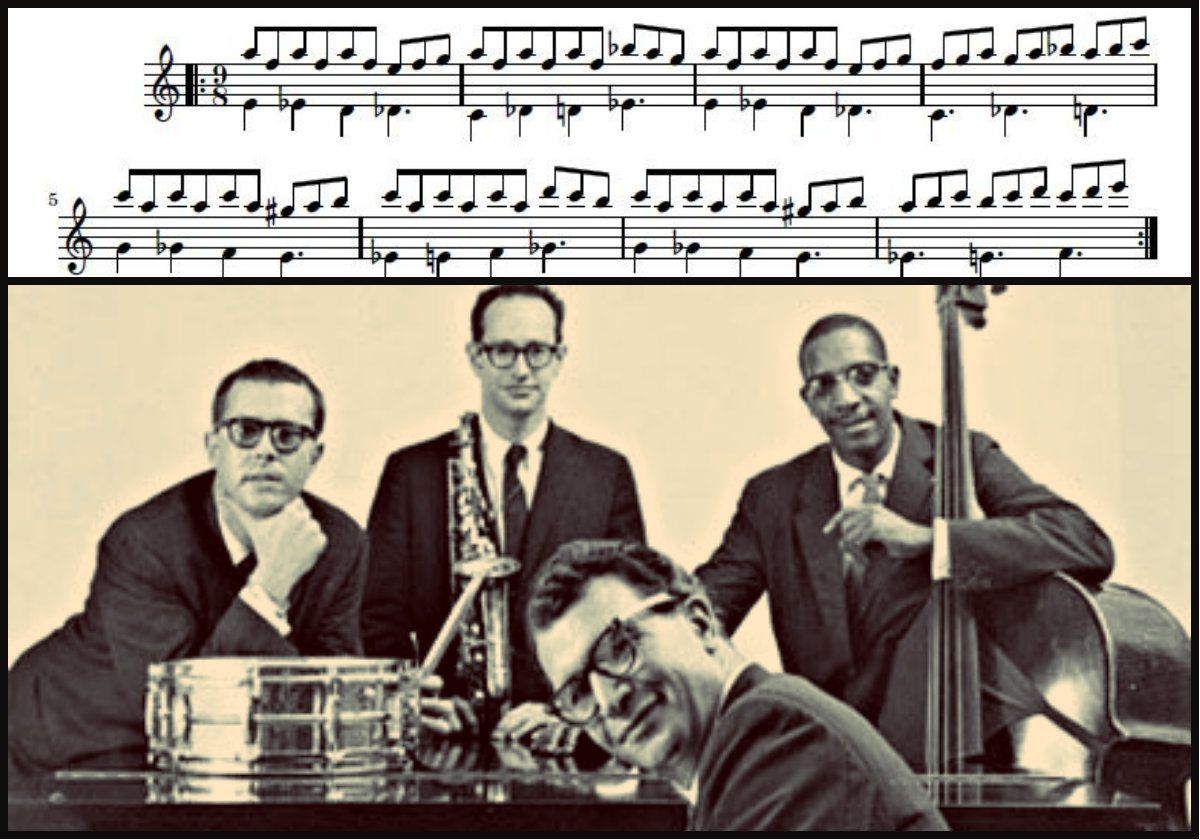 9. Here Comes the Sun, by The Beatles. The bridge can be transcribed as 11/8 + 4/4 + 7/8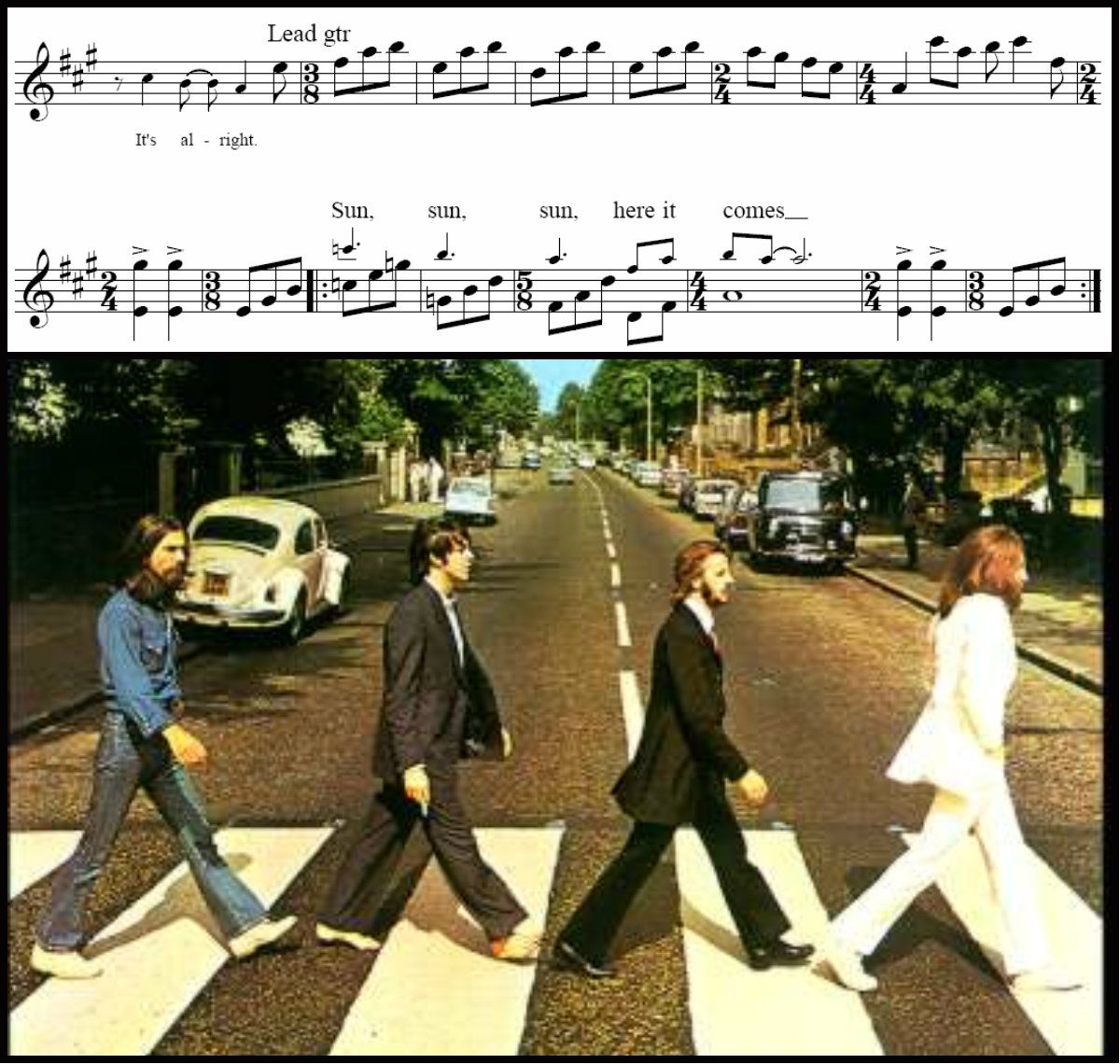 10. Keep It Greasy by Frank Zappa (On the studio album, first verse and guitar solo are counted in 19/16 and another part is in 21/16)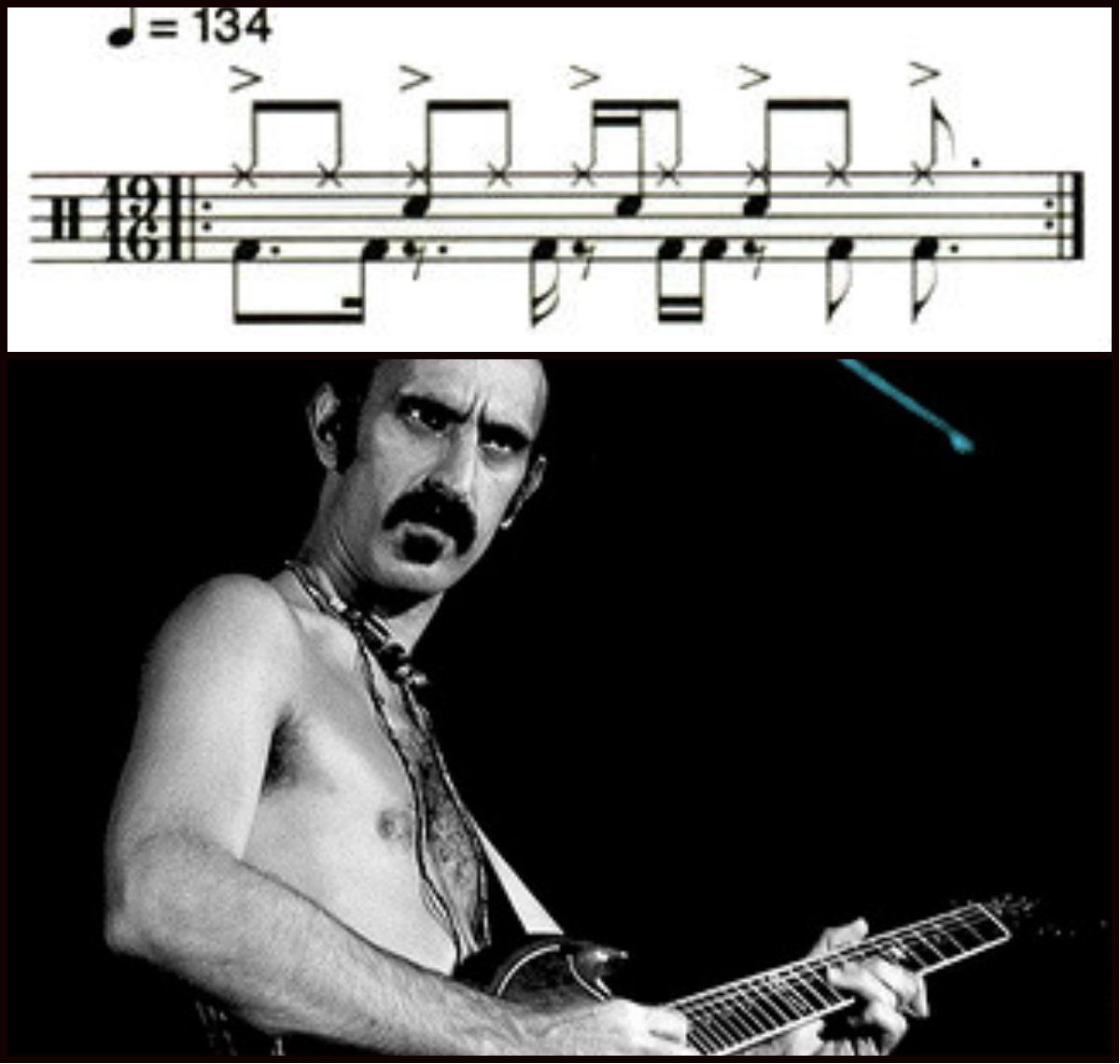 11. The First Circle by the Pat Metheny Group: 12/8, 22/8
12. The Terminator main theme, by Brad Fiedel: 13/8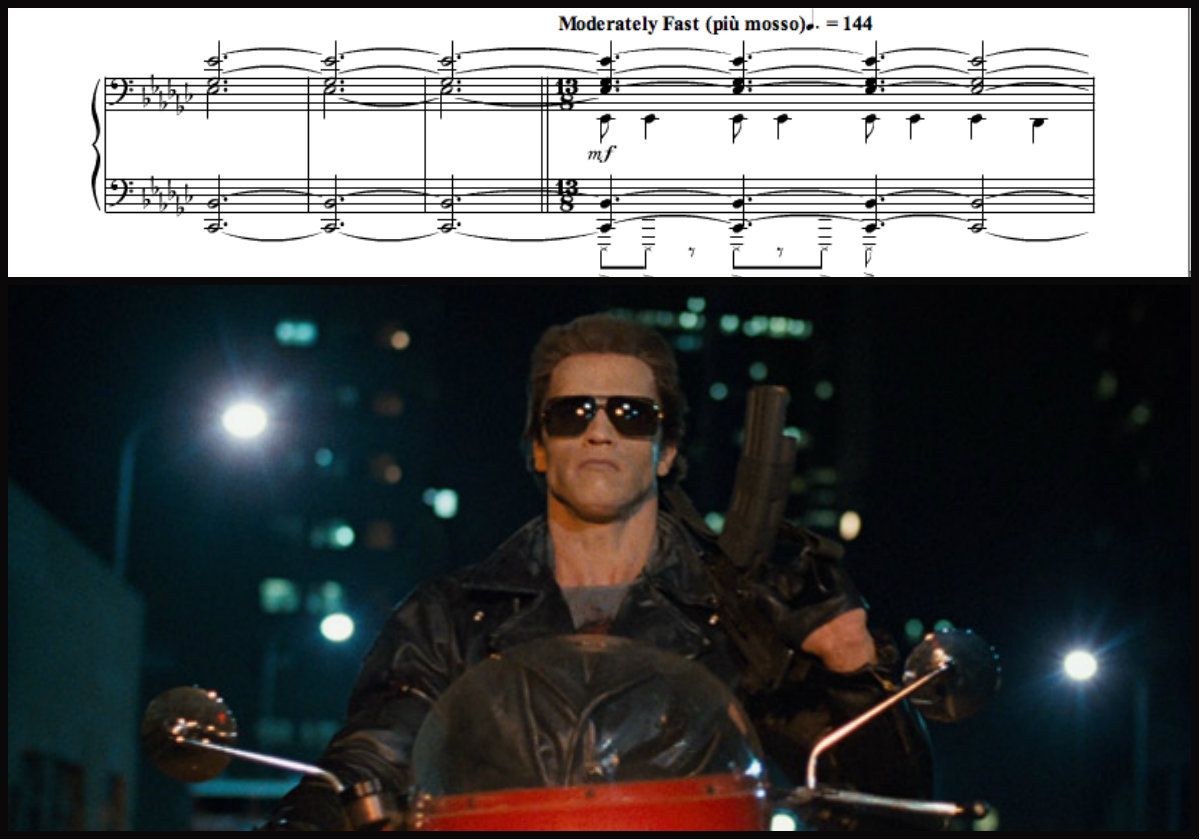 13. Mario Kart 64 (video game), music by Kenta Nagata, at the race results screen: 11/8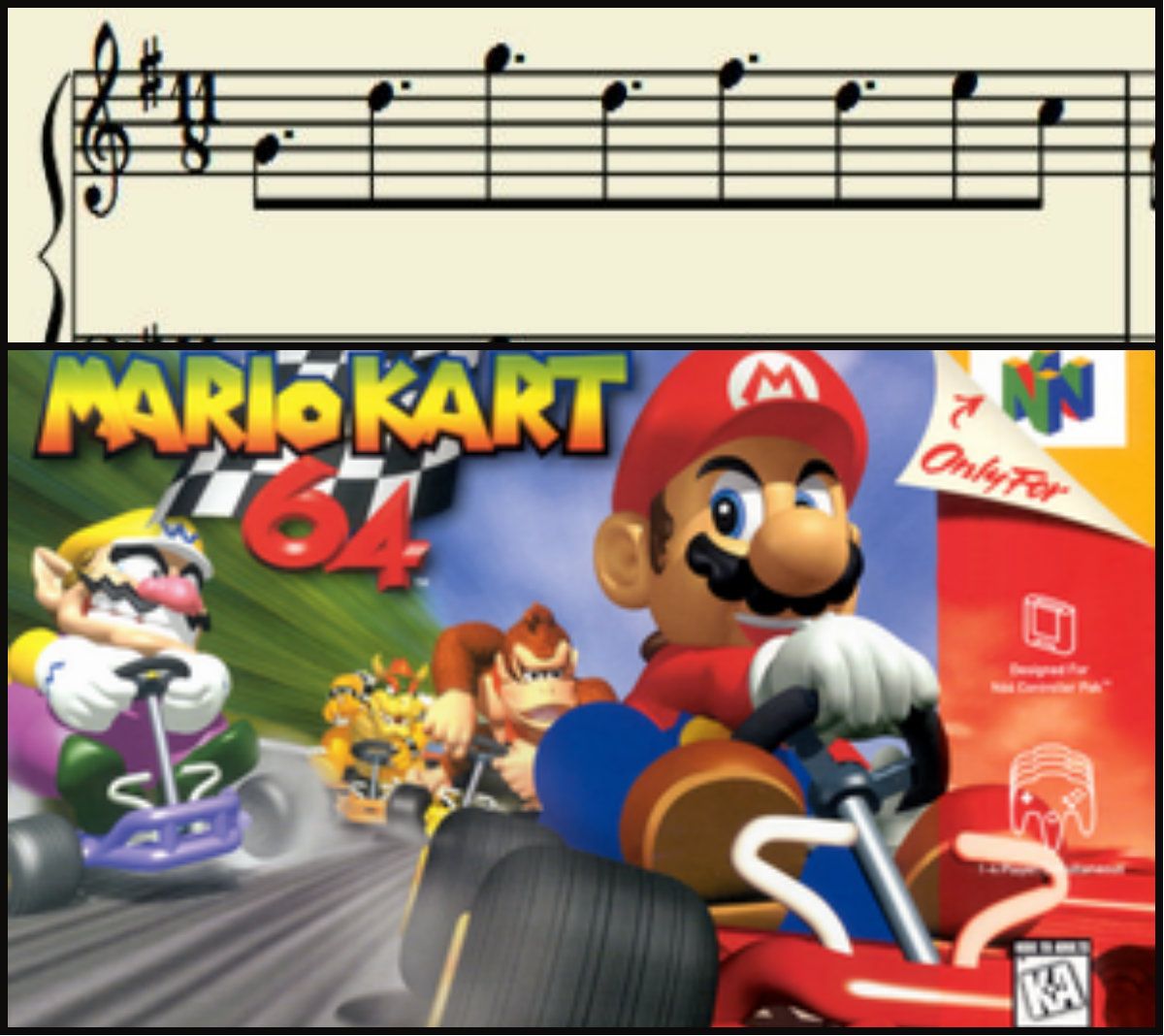 14. Crystalline by Björk: partially in 17/8